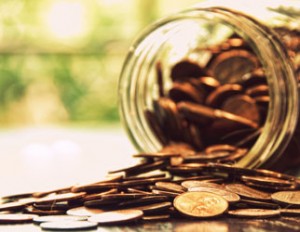 Redeem them for $6.00 at a BMO coin counter. It's free and you don't have to be a client.
.
.
For all you dreamers out there, make 600 wishes at a nearby fountain or wishing well.
.
.
Donate them to charity. Habitat for Humanity is accepting the coins at its 69 regional offices.
.
.
Melting down 600 pre-1997 copper pennies would net you $11.72—and possible criminal charges.