CPP boost?
Ontario says there is enough provincial support to enrich the Canada Pension Plan by raising contributions.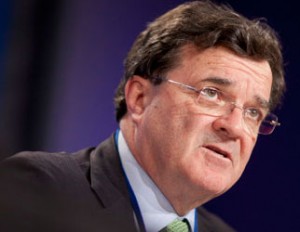 Canada's finance ministers are meeting this week to discuss pension reform among other economic issues. Some provinces are hopeful that the Canada Pension Program can be strengthened but in order to proceed Finance Minister Jim Flaherty has said all provinces would have to be on-board.
Existing home sales in Canada fell in November, the Canadian Real Estate Association said on Monday. As a result, CREA has also trimmed forecasts for resale housing in 2012 and 2013.
Still got kids on your list to buy for? Our friends over at Today's Parent have a listed the best toys of 2012.