For most of us, a definitive picture of retirement doesn't really begin taking shape until that final stretch of years leading up to the moment we finally hang up our working hats for good. But that doesn't mean you shouldn't have a rough sense of when you want to retire. Take some time to really think about it. Lock into a date (don't worry, you can change it) and then figure out how much money you'll need to make it happen. Keep in the mind that the amount you'll need largely boils down to the lifestyle you want to lead in your post-working years. Below, we show you what you'll typically need if you aspire to an "average middle class" retirement, in which you'll be able to buy a new car and trade it in every seven to eight years and enjoy foreign holidays with average accommodations. We've also included an "upper middle class" retirement, in which you could buy a new car every five years, and travel internationally in greater style. (Note to singles: These scenarios will generally require more disciplined saving than for couples.)

Once you know how much you'll need in your golden years, the next step is to make sure you're saving enough each year to get there. The "Steady Eddy" approach (popularized by Wealthy Barber author David Chilton) shows someone who starts contributing for retirement in their 20s. The "mortgage-first" approach shows how much you'd need to save if you focused on paying down your mortgage until your 40s, then saved 20% of your salary.
---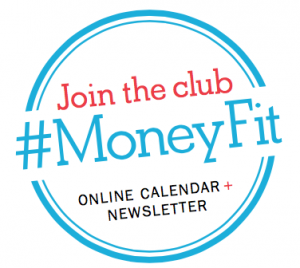 Want even more tips to shape up your finances? Join the Money Fit Club to curb spending, boost your earnings, lower your taxes and more!
Learn to tone your money muscles all year long with our interactive calendar and sign up for our weekly newsletter for advice straight to your inbox.
---