Presented by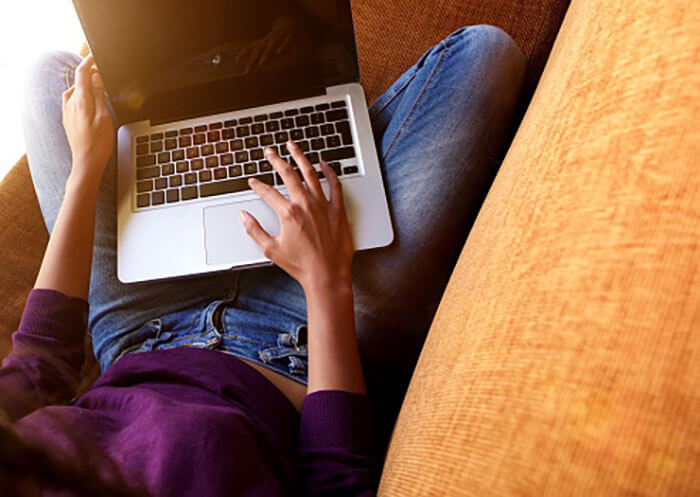 One of the biggest drivers of growth in Canada's ETF industry has been the appetite for cost efficient funds that offer broad-based exposure to specific markets and sectors.
These "core" ETFs are frequently used as building blocks at the centre of a portfolio and have continued to attract significant flows as "non-core" ETFs have come to dominate new issuance in recent years.
Since introducing the iShares Core series of ETFs to Canada in March 2014, 48% of total Canadian ETF flows have gone into core funds, even though 90% of the new funds launched since that time have been ETFs with non-core exposures, according to BlackRock data at the end of May.
The success of core ETFs isn't just a Canadian phenomenon. Globally, the iShares Core franchise has been popular with investors looking to easily identify ETFs to hold at the core of their portfolio. In the process, it has attracted over US$400 billion in assets under management (AUM) through May this year.
In hopes of keeping this momentum rolling, we recently enhanced our Core series in Canada, expanding the number of ETFs to 18. More specifically, we introduced our new suite of dividend ETFs to the mix, and added the iShares Core Canadian Universe Bond Index ETF (XBB) and iShares Core Canadian Short Term Bond Index ETF (XSB), two of our current fixed income ETFs.
For us, there are five aspects of the updated lineup that make the ETFs worth considering for investors interested in flexible solutions to build simple portfolios for the long-term.
1. Cost Effective
Costs matter over time, and the ability to build a diversified portfolio of ETFs with management fees that can be a small fraction of those charged by similar mutual funds can be an important advantage in today's market environment where investment returns could be harder to come by.
2. Stocks and bonds
The importance of having both stocks and bonds at the centre of a portfolio has been well-documented over the years. The two asset classes have been negatively correlated for most of this century, according to BlackRock research, meaning losses in one have been generally offset by gains in the other. Being able to choose an appropriate allocation to both stock and bond ETFs may help investors reduce risk in their overall portfolios.
3. International exposure
Canadian investors tend to exhibit a strong home bias, investing 76% of their portfolios domestically, according to our 2015 Investor Pulse Survey. While this isn't necessarily different than how global investors position their portfolios, it could limit a number of potential opportunities that lie south of the border and overseas – especially since Canadian stocks only represent about 3% of the MSCI All Country World Index. Kurt Reiman, BlackRock's chief investment strategist in Canada, recently noted the country's underperforming stock market so far this year, suggesting investors may need to broaden their core exposure to other regions like Europe, Japan and emerging markets.
4. Currency hedging
Having the choice to hedge or not hedge your currency exposure can be critical for investors who are globally diversified. Investors often consider employing a hedge when a foreign currency is falling relative to an investor's home currency but may decide to stay unhedged when a foreign currency is strengthening on a relative basis. Other factors may also be at play, including the pro-cyclical nature of the Canadian dollar. Ultimately, decisions regarding currency should come down to an individual's own objectives and risk tolerance, not whether or not they have the proper options to act.
5. Dividends
Talking to our clients, it is clear that dividend-paying stocks have become an increasingly important source of income and are now more widely considered fundamental building blocks in a portfolio. This growing appeal for dividend stocks is the result of two trends: an aging population that is in greater need of generating income from their investments; and the persistence of historically low government bond yields.
While the Canadian ETF industry has undergone tremendous growth, including an increase in the types of products offered, we believe our expanded Core suite continues to give Canadian investors more choice, broad market exposures and cost efficiency in building the long-term portions of their portfolios.
Warren Collier is a managing director and head of iShares Canada.
Learn more about Core ETFs at iShares.ca
iShares® ETFs are managed by BlackRock Asset Management Canada Limited. Commissions, trailing commissions, management fees and expenses all may be associated with investing in iShares ETFs. Please read the relevant prospectus before investing. The funds are not guaranteed, their values change frequently and past performance may not be repeated. Tax, investment and all other decisions should be made, as appropriate, only with guidance from a qualified professional.
This material is not intended to be relied upon as a forecast, research or investment advice, and is not a recommendation, offer or solicitation to buy or sell any securities or to adopt any investment strategy. The opinions expressed are as of June 2017 and may change as subsequent conditions vary. The information and opinions contained in this material are derived from proprietary and nonproprietary sources deemed by BlackRock to be reliable, are not necessarily all-inclusive and are not guaranteed as to accuracy. As such, no warranty of accuracy or reliability is given and no responsibility arising in any other way for errors and omissions (including responsibility to any person by reason of negligence) is accepted by BlackRock, its officers, employees or agents. This material may contain "forward-looking" information that is not purely historical in nature. Such information may include, among other things, projections and forecasts. There is no guarantee that any forecasts made will come to pass. Reliance upon information in this material is at the sole discretion of the reader.
XBB and XSB are not in any way sponsored, endorsed, sold or promoted by FTSE TMX, FTSE, the London Stock Exchange Group companies (the "Exchange") or TSX INC. ("TSX" and together with FTSE TMX, FTSE and the Exchange, the "Licensor Parties"). The Licensor Parties make no warranty or representation whatsoever, expressly or impliedly, either as to the results to be obtained from the use of the FTSE TMX Canada Universe Bond Index and FTSE TMX Canada Short Term Bond Index ("the Indices") and/or the figure at which the said Indices stands at any particular time on any particular day or otherwise. The Indices are compiled and calculated by FTSE TMX and all copyright in the Index values and constituent lists vests in FTSE TMX. The Licensor Parties shall not be liable (whether in negligence or otherwise) to any person for any error in the Index and the Licensor Parties shall not be under any obligation to advise any person of any error therein. "TMX" is a trade mark of TSX Inc. and is used under licence. "FTSE®" is a trade mark of the FTSE International Limited in Canada and is used by FTSE TMX under license.
iSHARES and BLACKROCK are registered trademarks of BlackRock, Inc., or its subsidiaries in the United States and elsewhere. Used with permission. 248206