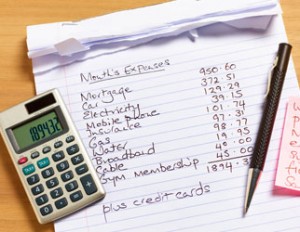 Attack debt systematically rather than trying to pay the same amount to everyone.
Start by paying off your highest-interest debt — credit card debt is usually the worst. Then move on to car loans and your mortgage.
If you're carrying a lot of high-interest rate debt, talk to your bank about the possibility of taking out a lower-cost consolidation loan, backed by your home, and use that money to pay off your most expensive debt.