Q:  We are in our sixties and still have a $310,000 mortgage. We are paying about $600 per month for life and disability insurance. Can this insurance be cancelled? We'd like to use these funds to help pay down our mortgage sooner.
— Retiring in debt, Vancouver 
Get personalized quotes from Canada's top life insurance providers.
All for free with ratehub.ca. Let's get started.*
This will open a new tab. Just close the tab to return to MoneySense.
Ayana Forward is a certified financial planner in Ottawa:  
You can cancel life insurance in writing at anytime, but I wouldn't recommend that course of action unless you have or can obtain sufficient coverage elsewhere at a lower rate. Without knowing what other assets and coverages you currently have in place it would be difficult to advise you on your particular situation. Your current health status would also be a consideration when advising you on the best next steps. You can always shop around for a term policy that covers a period of time that matches the remaining amortization of your mortgage, which may end up being cheaper than what you are currently paying. I would also double check the conditions around the disability portion of your policy as most don't payout past age 65, so you might be paying a high premium for something that could have little or no benefit to you.
Ayana Forward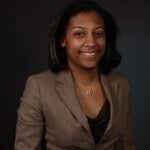 is a real estate investor who also holds the Certified Financial Planner (CFP®) designation. Ayana is fee-based Financial Planner with Ryan Lamontagne Inc in Ottawa, ON.

---
 Walter Melanson, lead analyst and founder, PropertyGuys.com: 
Most people don't realize that mortgage life insurance policies provided by mortgage lenders are tied to debt—this means that as your mortgage decreases, the amount paid out should you die or become disabled also decreases even though your premiums don't.
Do you need mortgage life insurance »
How to avoid my insurance mistakes »
The good news is that more often than not, this type of coverage can indeed be cancelled. The question is whether or not this is a good idea? The answer, sadly, is that it really depends.
The disability portion means that if you lose income due to an accident, prolonged illness, or incapacity to work you will be covered by your insurance. However, as you approach the age of retirement, like you are, it's important to take a closer look at the relevancy of this coverage.
While cancelling may be a good idea—as it would allow to make additional payments towards your mortgage principal—you really need to sit down with a licensed insurance professional. You don't want to cancel any coverage until you know what you need to protect you now and into the future.
Disability insurance: Preparing for the worst »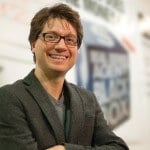 Walter Melanson is the co-founder and lead analyst at PropertyGuys.com, Canada's largest private sale franchise network. A background in finance, economics and technology, Walter's true passion lies in building a more modern approach to buying and selling real estate.
Ask your property or real estate question here »
---
Read more from Romana King at Home Owner on Facebook »