Q:  We are in our sixties and still have a $310,000 mortgage. We are paying about $600 per month for life and disability insurance. Can this insurance be cancelled? We'd like to use these funds to help pay down our mortgage sooner.
— Retiring in debt, Vancouver 
---
Ayana Forward is a certified financial planner in Ottawa:  
You can cancel life insurance in writing at anytime, but I wouldn't recommend that course of action unless you have or can obtain sufficient coverage elsewhere at a lower rate. Without knowing what other assets and coverages you currently have in place it would be difficult to advise you on your particular situation. Your current health status would also be a consideration when advising you on the best next steps. You can always shop around for a term policy that covers a period of time that matches the remaining amortization of your mortgage, which may end up being cheaper than what you are currently paying. I would also double check the conditions around the disability portion of your policy as most don't payout past age 65, so you might be paying a high premium for something that could have little or no benefit to you.
Ayana Forward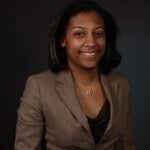 is a real estate investor who also holds the Certified Financial Planner (CFP®) designation. Ayana is fee-based Financial Planner with Ryan Lamontagne Inc in Ottawa, ON.