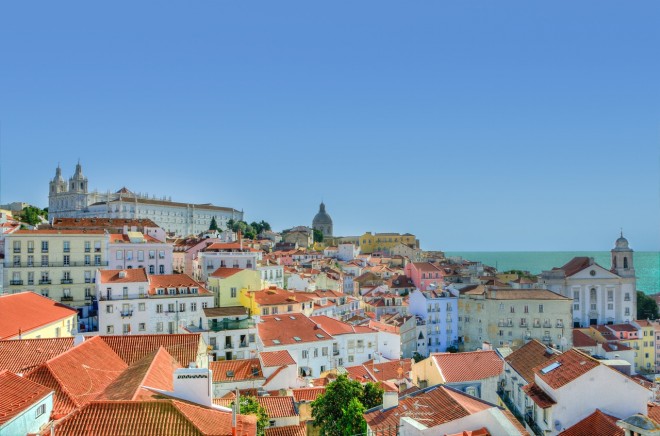 Some of you know that I went to Portugal back in January. Although I've mentioned in passing how cheap it is to visit the country when I looked at all my receipts after my trip; I couldn't believe how little I spent.
My six-day trip to Portugal cost me less than $2,000. That's less than I spent on a long weekend getaway to New York last year (when hotels were $350 CAD a night).
How is it possible that Portugal is so cheap? Well, it's pretty straight forward. My flights were relatively inexpensive and hotels cost less than other major cities in Europe.. Food is ridiculously cheap and all of the attractions have pretty low admission fees. I'll break down some of the costs below to give you an idea of how cheap Portugal is.
Flights and accommodations
I had always heard that Portugal is a budget friendly destination, but I never looked into it. My wife and I wanted to take a short holiday in January so we decided to look at flights to Europe.
It didn't take us long to find a flight to Lisbon via SATA (Azores Airlines) for $550 each. This was not a sale, this was regular price. The only catch was that we had to depart on a Saturday and return the following Friday. If we wanted to return on say the Sunday or the following Wednesday; prices jumped up to $950. We decided to book the $550 flight on travel rewards I had so technically the flight cost us nothing (the $1,100 for flights is included in my total numbers).
As for accommodations, I had a fair amount of credit with Airbnb (thanks to everyone who used my referral linkto get $50 credit), so I booked a flat in the Baxia area. This is the main tourist area, but it was still only about $80 Canadian a night. I stayed 5 nights so the normal price would have only been about $400.
How I spent my days
This trip was meant to be relaxing so I took things at a much slower pace than normal. Basically every day we would explore a neighbourhood and just enjoy the local culture. Listing everything I did will take up too much space, so I'll just highlight three areas we quite enjoyed.