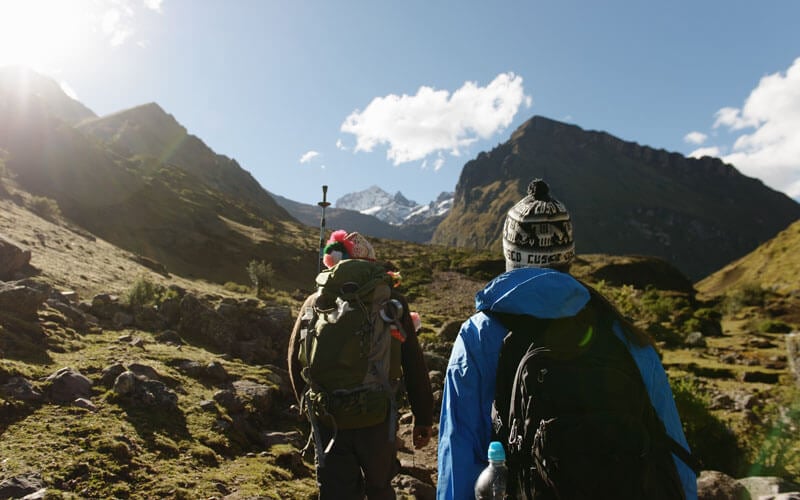 The first time I travelled to Europe I joined a tour, which was easily one of my worst travel experiences ever. The guide was excellent, but it was the set schedule that sucked; there was limited time to explore things on our own and going off the beaten path was not an option.
In hindsight it was my own fault for not doing my own research. I chose a coach tour where the average size was 40 and they weren't exactly aiming for the mid 20's demographic. After that experience I swore off organized tours for quite a few years, but does that mean tour guides have become a thing of the past?
Absolutely not! When I travelled to the Middle East, I decided to book a tour through Intrepid Travel which ended up being one of the best trips I've ever taken. In certain situations hiring a professional guide or joining a tour are totally worth it since they can save you time and money.
Let a city local be your travel guide »
When to use a tour guide
When you have limited time – We don't always have the luxury of exploring new locations for an extended period of time so hiring a guide in these situations can be extremely beneficial. Before you depart hire a guide who can meet you in a convenient location when you arrive so you can maximize your time.
Historical sites – There's so much history all around the world that you may want to hire an expert to give you the rundown of the site you've travelling to. The Pyramids of Giza, the Vatican Museums, and Jerusalem are all places where having a knowledgeable guide is invaluable. Keep in mind that in many places if you've hired a guide, you can skip the lines which will give you more time to explore the sites.
Adventure travel – Adventure travel can mean anything to anyone, but if you're looking for a different experience, or you're travelling to an area where safety is a concern then having a guide will give you piece of mind. Many adventure travel companies do small groups only and use local guides so right away you're getting a different experience.