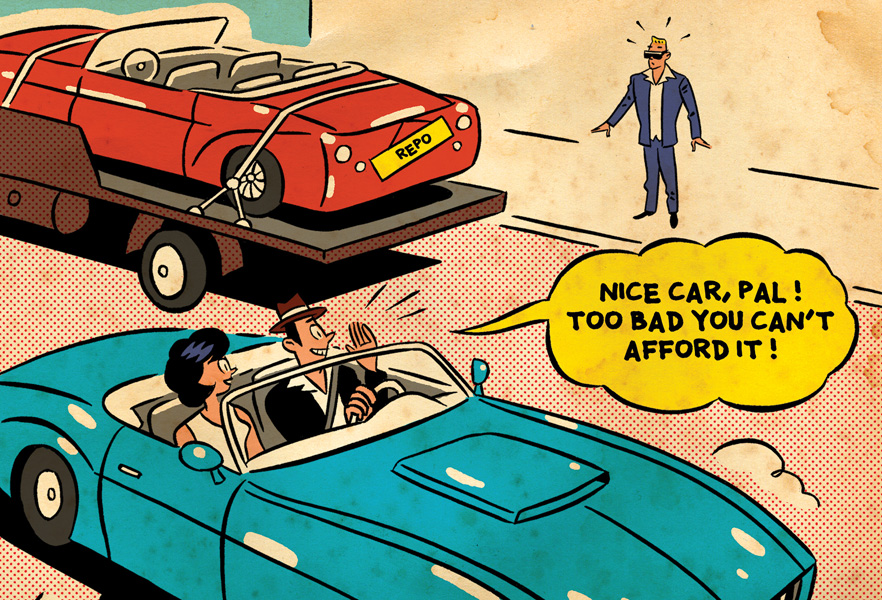 Few people who work out on their own see dramatic results. If you're really serious about toning up and building strength, you hire a professional trainer to create the right workout plan, teach you proper form, and keep you injury-free and motivated. But none of this advice is free: hiring a trainer is a big investment of your time and money, so you need to choose wisely.
Finding the right financial help is critical as well, and not just for beginners: it's the rare person who needs no advice about money. But just as fitness trainers have their own unique backgrounds and range of services, so too do financial advisers. First, you've got money coaches and fee-only financial planners, who accept clients on a fee-for-service basis, typically charging $150 to $250 an hour, or by the project (a comprehensive plan will run you a few thousand dollars). These coaches and planners, however, are usually not licensed to sell investments, recommend specific funds or stocks, or manage your portfolio. So they're generally appropriate only for people prepared to manage their own investments (or those who work with an investment adviser who doesn't provide planning).
If you want someone to manage your portfolio as well, you may need to hire an investment adviser who is paid a percentage of your assets. Ideally, that fee should include planning (retirement, insurance, taxes, estate), but the level of service varies a lot.
Many advisers receive commissions from the financial products they sell. This creates a potential conflict of interest, because commission-based advisers are limited in the range of funds they're able to sell, and may be motivated to sell you expensive products when there are cheaper alternatives.
A better alternative is to consider a fee-based adviser who is paid directly and transparently by you, since these advisers are more likely to give you unbiased recommendations. Their fees typically start at 1% to 1.5% of your portfolio's assets (note that doesn't include the costs of any underlying funds). That's still a significant cost, so you need to think about whether you really require a whole suite of services—and whether you're actually receiving them. If you're a long way from retirement and all your savings are in RRSPs or other tax-sheltered accounts, you may be fine using just a simple, low-cost balanced fund bought through a discount brokerage. If you need occasional planning advice, you can pay someone a one-time fee for the service.
Just keep your focus on the long term. The investment industry's marketing is a lot like Charles Atlas's promise of muscles in minutes. We hope you now understand it takes time and effort to get great results.
Complete all 10 steps for optimal fitness!