It goes without saying that finding the right credit card could save you hundreds if not thousands of dollars a year. Whether you're looking for lower fees, higher net reward points or simply valuable perks like travel medical insurance or rental car savings, every dollar counts. If you use your credit card wisely, pay off your balance monthly and find the right rewards program for you, you're sure to come out ahead. There's a slew of credit card options out there, so making a choice can be perplexing. To help you find a keeper or two, MoneySense has done a lot of the heavy lifting for you.
To come up with Canada's Best Credit Cards 2019, we tapped our credit card tool, which is powered by our partner Ratehub.ca‡. The methodology took into consideration numerous factors, including welcome bonuses, great cash-back value, rental car discounts, flexible travel with no restrictions, high cash-back value, superb insurance packages, and more. Ratehub.ca provides us with results based on their algorithms and the team at MoneySense uses that information and also makes additional considerations when determining the final rankings.
Remember, this is only a starting point. Try our tool and then do some of your own credit card research. Some of the highlights from our package include:
The best credit cards in Canada 2019
Best travel card (with a fee)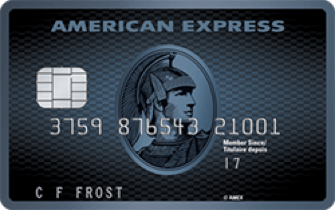 With a high earn rate, generous welcome bonus and points that are easy to use, the American Express Cobalt card is our pick for the best travel credit card. What makes this card unique is its subscription type model with both the monthly fee and welcome bonus. Think of it as a way of testing out the card before you fully commit.
The points you earn can be used towards the American Express Fixed Points Travel Program which allows you to book any flight, on any airline with no blackout dates. If you prefer to use your rewards for accommodations, you can transfer your points to one of the American Express Hotel partners.
Annual fee: $120 ($10 monthly)
Welcome bonus: 2,500 per month, for 12 months when you spend a minimum of $500 to your card each month – 30,000 points total
Earn rate: 5 points per $1 spent on eats and drinks, 2 points per $1 spent on travel, 1 point per $1 spent on all other purchases
Additional benefits: American Express Invites, Travel insurance
Click here for more details about the American Express Cobalt*
Best cash back card (with a fee)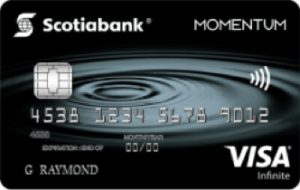 The Scotia Momentum Visa Infinite card is one of the most popular cash back cards and this year we think it's the best. Right now, new applicants can get 10% cash back ($200 limit) on all purchases for the first three months which is quite the rate of return.
Once the promotional period ends, you'll get 4% cash back on gas and groceries, 2% on drug stores and recurring bills; and 1% on all other purchases which is some of the highest earn rates in the country.
Annual fee: $99 (first year free)
Welcome bonus: 10% cash back ($200 limit) on all purchases for the first three months on the initial $2,000 in purchases
Earn rate: 4% cash back on gas and groceries, 2% on drug stores and recurring bills, 1% on everything else
Additional benefits: Travel insurance, Concierge service, Visa Infinite Dining and Music Series
Click here for more details about the Scotia Momentum Visa Infinite*
Best cash back card (no fee)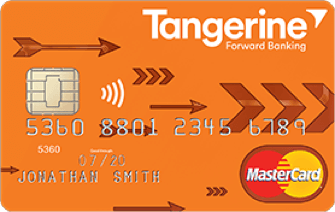 If you're looking for a no fee, cash back card, then the Tangerine Money-Back card needs to be on your radar since you can earn up to 2% cash back on three categories of your choice. You're given two categories that earn you 2% right away, but if you set your cash back to deposit directly into your Tangerine account, then you get to choose a third category. All other purchases earn you 0.5% in cash back so make sure you choose your categories based on how much you spend.
There aren't really any additional benefits with this card, but that's okay as Tangerine is trying to provide you with a simple credit card solution that encourages you to save the cash back you earn on your spending.
Annual fee: None
Welcome bonus: None
Earn rate: 2% cash back on up to 3 categories of your choice, 0.5% on all other purchases
Additional benefits: Purchase Assurance, Extended warranty
Click here for more details about the Tangerine Money-Back Card*
Best travel rewards card (no fee)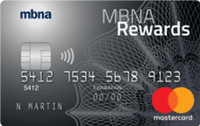 The MBNA Rewards Platinum Plus MasterCard doesn't give you a huge sign-up bonus, but the 5,000 points are easy to earn since all you need to do is make any purchase within 90 days of getting your card to earn 2,500 points and then enrol into e-statements to get another 2,500 points.
MBNA points are flexible since you can redeem them for a variety of things such as travel, a statement credit, and more, but you get the most bang for your buck on travel redemptions where it'll cost you 100 points to claim $1 in travel. For reference, it takes 200 points to claim $1 in cash back.
Annual fee: None
Welcome bonus: 2,500 bonus points if you enroll in e-statements and another 2,500 points after your first purchase
Earn rate: 2 points for every dollar spent on gas, groceries, and restaurants, 1 point per dollar spent on all other purchases
Additional benefits: Purchase Assurance, Extended warranty
Click here for more details about the MBNA Rewards Platinum Plus MasterCard*
Best student credit card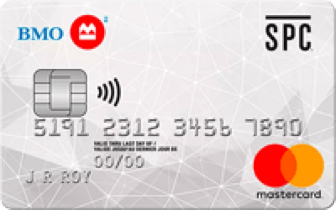 If you're a student looking to get your first credit card, then the BMO SPC CashBack Mastercard may appeal to you. It has no annual fee and you get a free SPC membership which gives you 10 – 15% off at hundreds of retailers. Think of this as a way to build your credit score while getting discounts at merchants such as American Eagle, Burger King, Subway, the Pickle Barrel, Indigo, David's Tea, Mac Cosmetics, and more.
The earn rate is 5% cash back on all purchases for the first three months of card membership, but once that promotional period ends, all purchases get you 1%. That may not seem like a lot, but this is a no fee card so there's nothing to complain about.
Annual fee: None
Welcome bonus: 5% cash back on all purchases for the first three months
Earn rate: 1 % cash back on all purchases
Additional benefits: SPC membership, Purchase protection, Extended warranty
Click here for more details about the BMO SPC CashBack MasterCard*
Best low-interest credit card (for carrying a balance)
American Express Essential Credit Card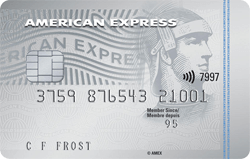 People looking to reduce the amount of interest they pay should consider a low-interest credit card such as the American Express Essential Credit card. You won't earn anything for your spending, but the interest rate is just 8.99% which is significantly lower than the average of 19.99% that most other credit cards charge.
If you're currently carrying a balance on a credit with a higher interest rate, then you should take advantage of the optional balance transfer at the time of application. Balances transferred will only be charged 1.99% for the first six months so you can focus on reducing your debt.
Annual fee: None
Welcome bonus: Optional balance transfer interest rate of 1.99% for the first six months
Earn rate: N/A
Additional benefits: Amex invites
Best balance transfer credit card (for consolidating debt)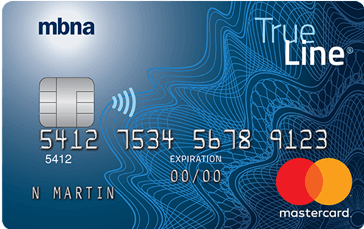 The MBNA True Line Mastercard is another balance transfer credit card but it has a few unique features. With the balance transfer option, your promotional interest rate is 0% for the first ten months. There is a balance transfer fee of 3% with a minimum of $7.50, but you get 90 days from the time of your account opening to complete your balance transfer.
Once your promotional period ends, your interest rate goes up to 12.99% which is still lower than most credit cards, but you should try to pay off your balance when your rate is 0% so you can avoid any additional interest charges.
     Annual fee: None
Welcome bonus: Optional balance transfer interest rate of 0% for the first ten months (1% transfer fee, $7.50 minimum).
Earn rate: N/A
Additional benefits: None
NOTE: APR and balance transfer offer is different for residents of Quebec
Click here for more details about the True Line MasterCard*
Canada's Best Credit Cards – Rewards Overview
| Card | Net reward (excluding 1st year sign-up bonus) |
| --- | --- |
| American Express Cobalt | $501 |
| Scotia Momentum Visa Infinite | $393 |
| Tangerine Money-Back Credit Card | $286 |
| MBNA Rewards Platinum | $348 |
| BMO SPC CashBack | $240 |
In-Depth: THE BEST CREDIT CARDS BY CATEGORY
---
How do credit cards work?
It's important to understand exactly what credit cards do, so you can use them with maximum advantage without falling into financial trouble. There are lots of benefits. For instance, they offer you a line of credit that can be used when you make a purchase, for balance transfers and/or cash advances. So they are like short-term loans with a balance that must be paid back every month. As you pay down your balance, the credit available to you the following month goes up.
A credit card's strongest advantage is convenience. Simply pay for your purchase with your credit card and you will be billed for the outstanding balance the following month—no cash in your wallet required. Other benefits include the ability to accrue rewards and points—such as cash back or travel points—based on a percentage of your purchases each month, usually between 1% to 4%, depending on which credit card you own. You can then redeem those points for gift cards, travel, products or other items offered through the credit card company's online rewards catalogue.
Credit cards can also help you build credit. Always pay on time and your credit score will be high (650+) allowing you in future to borrow for a mortgage or a car loan in future at a reasonable interest rate from your local financial institution.
Of course, credit cards need to be used responsibly and work best when you are a disciplined spender. Have only one or two cards in your wallet and make sure they match your spending habits. And of course, make sure you can pay off the balance in full (or at the very least make the minimum payment) every month so you don't have to pay hefty interest on your unpaid balance. This can result in costly fees as well as points knocked off your credit score—a real no-no. But with a bit of diligent oversight and self-control, credit cards become helpful and convenient financial tools that can make everyday purchases simple and easy.
How to decide: What is the best credit card for me?
When deciding on which credit is the best for you, you need to look at your priorities. If you normally carry a balance or you want to reduce your debt, then a low interest or balance transfer card should be the only things you consider.
For those who always pay off their full balance every month, then they need to decide whether a travel or cash back card makes more sense for them. Travel cards can offer lucrative rewards, but if you don't like to travel, there's no point in getting a travel credit card. If this sounds like you, then a cash back card may be the way to go.
Now that you've got your category of card selected, take a look at the earn rate, additional, benefits, and what type of points you earn for each card. If you happen to spend a lot on gas and groceries, then look for a card that has a high earn rate for those categories.
The annual fee should also be a consideration in your decision making, but if you think you're getting good value out of your additional benefits, then the annual fee shouldn't be a big deal.
Credit card points versus cash back: What to consider before deciding
In the end, most decisions will come down to a cash back or travel rewards credit card? As mentioned, travel rewards can be lucrative, but cash back is simple since you don't need to worry about any potential travel restrictions. Think about the following for each type of card.
Cash back cards: The first thing you want to look at is the earn rate. Take a look at your spending habits and pick a card that will earn you the most rewards. For example, if you spend a lot on gas, then pick a card that earns you more cash back at gas stations. High earn rates are great, but keep in mind that many of the top cards have a high income requirement to be approved. Cash back is simple to understand, but some credit cards will only give you what you've earned after you reach a minimum amount or once per calendar year. Find out how you'll get paid and make sure you're okay with it before you apply. If you're considering a card with an annual fee, make sure the extra cash back you earn is worth more than the fee. If it's not, stick to a no fee card.
Rewards credit cards: Generally speaking, cards that earn you points are usually best used for travel redemptions. These cards will likely give you other ways to cash out your points, but the majority of the time, you get the most value for your points when redeeming for travel. Similar to cash back cards, you want to pick a card that gives you the most points on the categories you spend the most money. You also want to figure out what type of travel you prefer. E.g. you could get an airline branded credit card or a hotel one. There are also credit cards that allow you to redeem for any type of travel. Regardless of what you go with, you need to know how the reward programs work so you can maximize your points.
More on our methodology
For the Best Credit Cards 2019 ranking we ran the numbers for each of the cards in the seven categories based on $2,000 in monthly spending ($1,000 monthly for the student cards) as well as interest rates and offers. We also made some assumptions on spending—grocery spend of $500, gas of $200, restaurants of $200 and bill payments of $125, travel of $175, entertainment of $225, pharmacy purchases of $75 and other purchases of $500. (These were adjusted lower for student cards).
The end game was a magic number—that is, the annual net reward in dollar terms to identify the top cards in each category, plus an honorary mention. As highlighted above, our methodology also took into consideration other factors, including the value of a credit card's welcome bonuses, insurance benefits and flexibility.
‡MoneySense.ca and Ratehub.ca are both owned by parent company Ratehub Inc. We may be partnered with some financial institutions, but this does not influence the "Canada's Best Credit Card" rankings. You can read more about this in our Editorial Code of Conduct.