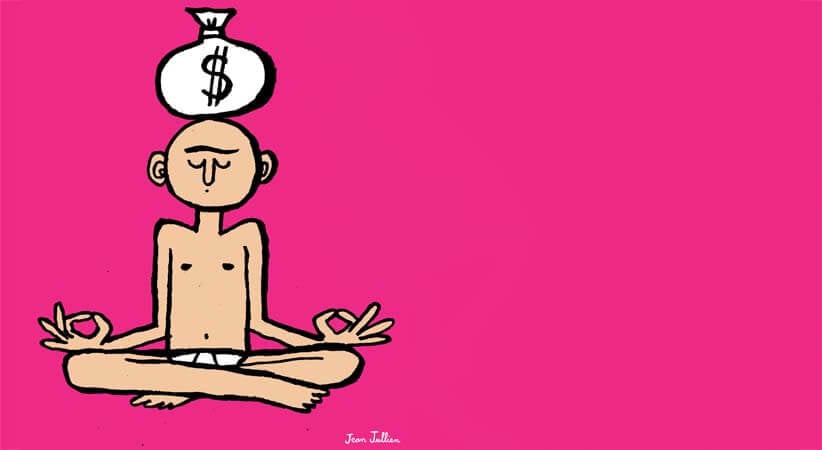 What's the biggest threat to your portfolio? Most people would say low interest rates, high investment fees, looming inflation or the threat of a global crisis like the one that nearly brought down the financial system in 2008. But in the words of the legendary Benjamin Graham, "The investor's chief problem—and even his worst enemy—is likely to be himself."
Don't take that personally. Humans simply aren't programmed to be rational, disciplined investors. We all have what psychologists call "cognitive biases," or mental blind spots that interfere with good decisions. We also have to fight against emotions that make it difficult to stick to a long-term strategy.
Mastering your behaviour can have a dramatic impact on your investing performance—but it won't be easy. "Not many people are emotionally detached from their money," says Edwin Weinstein, a psychologist and president of The Brondesbury Group, a Toronto-based research firm specializing in financial services. "We're certainly capable of learning to do better, though sometimes it's only after being burned." Weinstein says investors should recognize which biases they're most prone to and use a strategy that suits their temperament. "The first principle is know yourself and work with that." So let's look at the most common behavioural biases and consider ways you can overcome them.
Overconfidence
Everyone has heard about studies revealing we all think we're above-average drivers, with high intelligence and a keen sense of humour. Humans are hard-wired to see themselves in the most favourable terms.
"In my view, the investor's biggest problem is overconfidence," says Weinstein. His favourite example comes from a study he did for the Ontario Securities Commission, in which he asked investors whether they knew the meaning of several financial terms. "I gave four things that were real and one that I made up," Weinstein recalls with a laugh. A significant minority confidently claimed they knew what the "standardized cost return index" was, and said "reciprocity fees" were an important consideration when choosing a mutual fund, even though both terms are meaningless. Weinstein says those most likely to be overconfident are "well-educated men, aged 35 to 45, and high-income earners."
Overconfidence is rampant among individual investors and professional money managers alike. There is overwhelming evidence that beating the market over the long term is extraordinarily difficult. Even so, almost all stock pickers and mutual fund managers believe they are among the tiny number who will pull this off. When they succeed, they tend to credit their exceptional skill, even if they're just rowing a boat during high tide. "Thinking you're a great investor during a market upturn always has a way of correcting itself," Weinstein says.
One way to rein in your overconfidence is to benchmark your returns against an index fund in the same asset class. If your U.S. stocks netted a 35% gain in 2013, for example, you may be humbled to learn you lagged the Vanguard S&P 500 Index ETF (VFV) by five percentage points.