What type of investor are you, really? Do you know where your risk profile and investments ought to be in order to match your future income needs? A new study for the Investor Education Fund (IEF) suggests there's a disconnect between how Canadians view their own risk tolerance and how they actually behave.
Almost one-quarter of individuals surveyed by the The Brondesbury Group for IEF who identify themselves as low-risk investors own "medium- to very high-risk" products; conversely, seven in 10 self-identified high-risk investors own "low- to medium-risk" products.
"Self-perception and behaviour is a bit of out whack,"  IEF President Tom Hamza told MoneySense ahead of the study's release.
The study of more than 2,000 investors found behaviour is more influenced by past investment experience and beliefs about the future.
Just 60% of respondents said they make investment decisions based on careful analysis, while 23% said they were based on analysis and gut feelings and 17% cited gut feelings alone. Not surprisingly, more than half regretted an investment decision made based on emotion.
What's more, only a third of respondents regard their lack of investment knowledge as a threat to their investments.
"The majority of people with investable assets have some sort of investment adviser, which is good and probably as it should be," Hamza said. "That said, you have to know something even to interact with an adviser."
IEF has created an interactive tool to help you determine your investment beliefs and behaviours and compare them with other Canadians in your situation.
For more on this study, read MoneySense Editor Jonathan Chevreau's take away, "The only free lunch is cutting risk."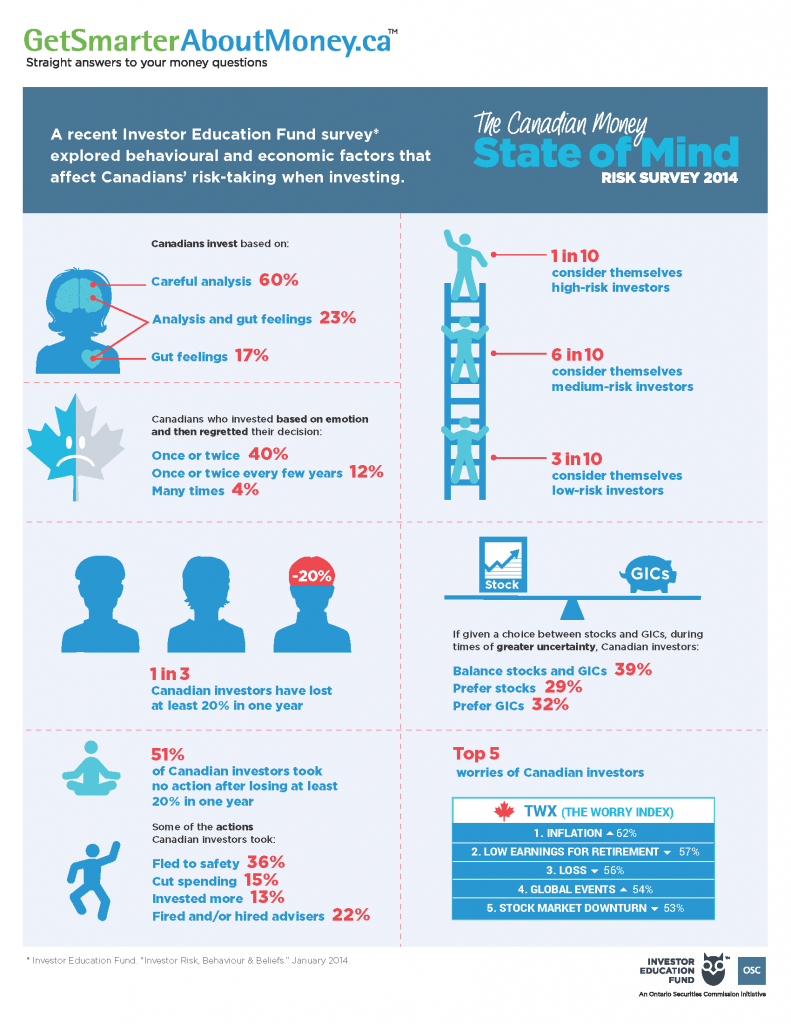 IEF is an Ontario Securities Commission initiative to help investors get independent, unbiased financial education information.