For our most up-to-date ranking of no-fee credit cards, go here.
Even though these cards don't offer the lucrative rewards that you may see from credit cards that require you to pay an annual fee, the three cards in this category offer a slew of perks. They might be up your alley if you're looking for super low rates on balance transfers for six months, limitless cash-back as well as no restrictions on travel. Get all of that and more without having to ever dip into your pocket for an annual charge.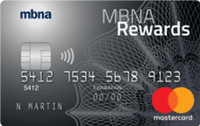 Solid rewards: 2 points for every dollar spent on gas, groceries and restaurants and 1 point per dollar on everything else (up to $5,000 annually)
More choice: Points can be redeemed for several things, including flight tickets, hotels and merchandise.
Cash back option: Points can also be used as cash back.
Great travel insurance package: That includes travel accident insurance and rental car coverage.
Click here for more details about the MBNA Rewards Platinum Plus MasterCard*

Second: Blue Sky Credit Card*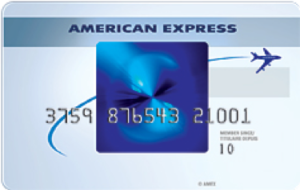 Great welcome bonus: Receive 10,000 bonus points ($100 value) when you spend $500 on the card in the first three months.
Earn more points per dollar: Get 1.25 points for every $1 in purchases. Points can be redeemed for travel and more.
Flexibility: Earn and redeem points without having to worry about blocked dates or seat restrictions. Plus, points can be redeemed for flights on any airline carrier.
Travel insurance benefits: including $100,000 travel accident insurance.
Get free bonus points: when you refer select American Express cards to your friends and family.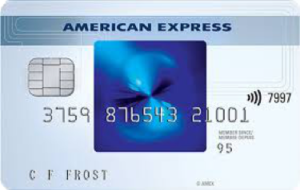 Three-month bonus: Get a welcome bonus of 2.5% cash back on eligible purchases (up to a maximum of $150) for the first three months.
Broad rewards: Get 1.25% cash back on all purchases regardless of purchase category (after the welcome bonus ends).
Great balance transfer: Cut your interest rate with a 1.99% interest rate on balance transfer for six months, which goes a long way to helping you pay down your debt quickly.
Entertainment perks: That includes access to select Toronto lounges, including Roy Thomson Hall and the Budweiser Stage.

Click here for more details about the SimplyCash Card from American Express*

-No annual fee
-2% cash back in up to 3 different spending categories of your choice
-0.5% back on all other purchases
-No limit on the amount of Money-Back Rewards you can earn
-Money-Back rewards can be applied towards your credit card balance or redeemed into your savings account
Click here for more details about the Tangerine Money-Back Card*

What rewards to expect
| Card | Net reward (excluding 1st year sign-up bonus) |
| --- | --- |
| MBNA Rewards Platinum Plus Mastercard | $348 |
| Blue Sky Credit Card | $300 |
| SimplyCash Card from American Express | $300 |
For more on the best no fee credit cards in Canada, check out our partner Ratehub.ca.
---
Ratehub.ca may be partnered with some financial institutions This does not influence the "Canada's Best Credit Card" rankings.