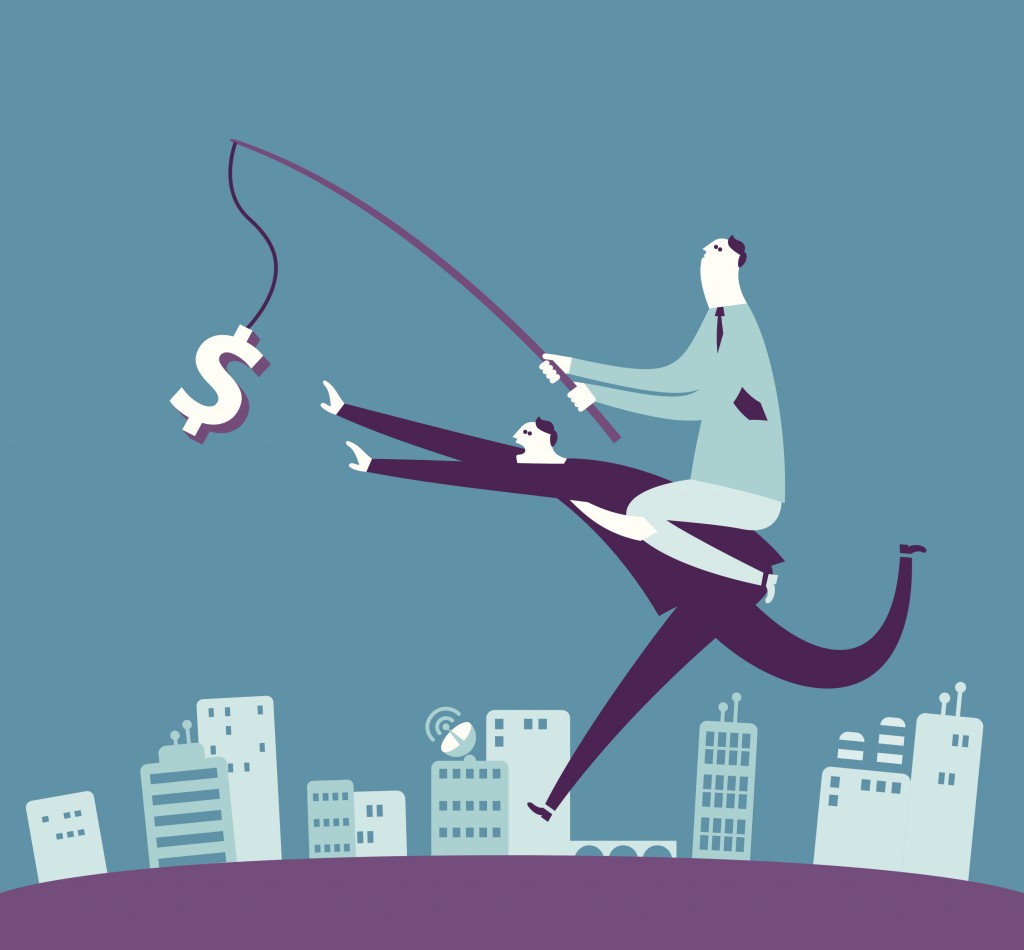 Can you imagine getting a call asking you if your rental unit was still available, only you never posted an ad to rent out your suite. Fact is, you've been happily co-habiting with your basement suite tenants for the last two years. Welcome to the latest rental scam: Your phone number, pics and details of your rental suite are co-opted by a con-artist who reposts the info along with details of a tenant open house—a date and time when interested tenants show up with their credentials to apply for an apartment lease. A variation of this scam is that a con-artist will simply post a pic and info about your home or apartment and list it as short-term accommodation, typically to dupe tourists and vacationers out of their money. And despite media attention and public service announcements these types of rental scams are happening more and more frequently.
It's one of the reasons why the Financial Services Commission of Ontario is launching a rental scam Twitter discussion today (July 9, 2015) at 1pm EST.
The discussion should prove lively, but even before the fur flies, I'd like to chime in with my two cents.
HIJACK OR PHANTOM SCAMS
While there are many versions, there are two typical rental accommodation scam, known as the hijacked scam and the phantom scam, according to the U.S. Federal Trade Commission. While similar, the phantom scam is often used on vacation rental while the hijack scam is the more involved of the two. In the hijack scam, a person pretends to be a landlord and posts pictures of a house, condo, or apartment for rent. The ad will demand payment of first and last month's rent as well as a security deposit—and all this money must be handed over to the so-called landlord during the application process. In the phantom scam a person will posts pics of a home—such as a cottage or a vacation property—along with instructions on how to book the rental using a wire transfer.
But can these scams really net the con-artists serious coin? Absolutely. A few years ago, for instance, a con-artist used the hijack scam to bilk three would-be renters in Toronto's Broadview-Danforth area out of close to $20,000. Somehow this con artist got access to an empty apartment in a low-rise building near the area's Metro station. Prospective tenants turned up, saw the place, fell in love, filled out an application, and handed over their money (usually in the form of cash, but even cheques will do). The con-man then gave them a key to the apartment. On the first of the next month, three people showed up to take possession of the rental suite—that's when they realized they'd been conned.
Considering the average rent for a two-bedroom in Toronto is just over $1,800 it's not hard to imagine how a renter could lose over $5,000 in just one scam. So how can you protect yourself from this type of fraudulent activity?
#1. KNOW YOUR MARKET
Most renters know the neighbourhoods they want to live in. They know the cafes, the hotspots, the parks and the pizza joints. But to protect yourself from rental scams, you also need to know what market rent is in your ideal 'hood. Why? Because con-artists often use a strategy of pricing fake apartments at rental rates that are well below market value, explains RentalScams.org. Since these scams are all about neighbours—more people attracted, means a higher percentage who are conned and more money in the pockets of the fraudsters.
Now, if you do find a place that's priced cheaper than other apartments in the same area find out why. Good reasons include: the person is subletting, the landlord has lowered the rent slightly to attract more tenants, or it's a shorter-term rental (say three to six months, rather than one year). If, however, the landlord dodges your questions or keeps emphasizing how it's such a good deal and you need to hand over the money to secure the apartment, W-A-L-K away. It's a con. There is no free lunch. There is no steal of a deal. If a landlord lowers rent, there's always a legitimate reason.