Who doesn't like free stuff? Whether you want to shop a catalogue, score a deal at your favourite store or get a lower price on a car off the lot, there is a retail reward card for you.
The best retail rewards credit card
Scotiabank GM Infinite Visa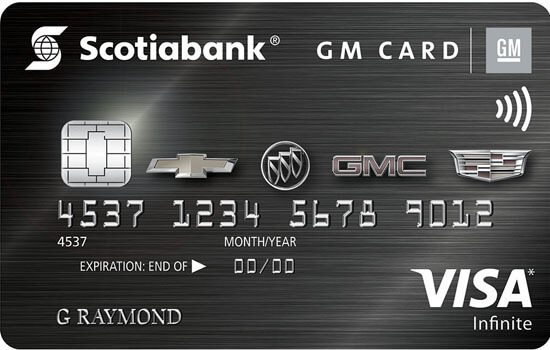 Annual rewards*: $701
Passing lane
Want to help your son or daughter buy their first set of wheels? This card allows you to transfer rewards to family members living under the same roof
Turbocharge rewards
Have your eye on a shiny new red Camaro? This card earns 5% back on the first $10,000 and 2% on everything after that.
Affordable luxury
This premium card costs just $79 a year. Supplemental cards cost an additional $39 each.
Haggle first, use points later
Negotiating the price of a new car is stressful, but knowing you can get the price lower with your credit card should make it easier
Bank your points
A year's worth of rewards won't make much of a dent in the price of a new vehicle, but it will when you save them up. For instance charging $2,000 a month to this card would save $3,500 on a new vehicle after five years
Runner-up
Scotiabank GM Visa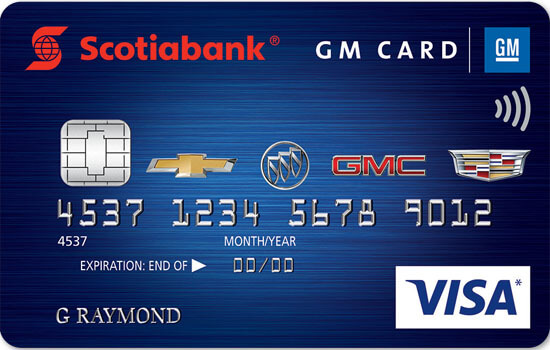 Annual rewards*: $630
Saving up for a car can be tough. But it's a lot easier with this card. This card is the no-fee version of the Scotia GM Infinite Visa. It works along the same lines, delivering 5% cash back, but only on the first $5,000 charged to the card and 2% on everything after that. After five years you'd have saved up $3,150—enough to make a 20% down payment on a new Chevy Cruze.
Only spend $500/month?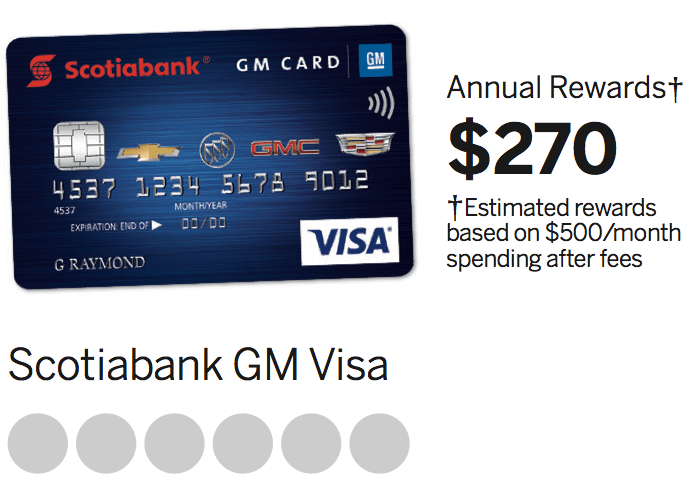 Most no-fee cards typically deliver rewards equal to 1% of your spending. This card (our retail run- ner-up) promises 5% on the first $5,000 and 2% after that. Put another way, if you spent $500 a month on this card you'd get 4.5% back in GM rewards at year end. That's a higher rate than what you'd be charged to finance a new vehicle.
*Estimated based on $2,000/month spending over five years after fees

Find the perfect card for you with the MoneySense Credit Card Finder »
Read more:
Expert hacks to boost loyalty points »

Canadians are most satisfied with these cards »
Knock 10% off your credit card balance »
Two cash-back cards are better than one »