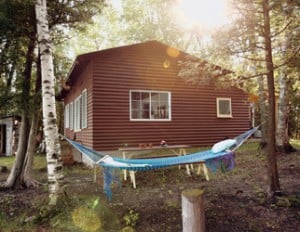 Question
My husband and I are in our late 20s and have a goal to pay off our mortgage as quickly as possible. We would also like to purchase a cottage within the next five to seven years. We have been looking at cottages in the $200,000 range, but we are worried that cottage prices will skyrocket as Baby Boomers reach retirement age. I earn $53,000 and he earns $80,000. We have approximately $1,000 each in consumer debt, and my husband has a $10,000 line of credit for his car. We bought our home two years ago for $276,000 with 10% down. Should focus solely on our mortgage payments, or can we also achieve our cottage dream while we are young?
Answer
I love the cottage life. In fact, we bought our tiny little cottage long before we bought our first home. There is nothing better than a summer sunset on the dock, surrounded by friends and family, with favourite beverage in hand.
But while having a cottage can be relaxing, figuring out how to pay for it can be stressful. And it would defeat the purpose of a cottage if you take on a huge debt load that keeps you up at night, even with the soothing sound of water lapping at the shore.
Here are a few steps to take to help you think through your plan to own a leisure property:
Step 1: What do you want?
You've mentioned your dream to own a cottage and pay off your mortgage quickly. But what else do you want for your life together? Do you want to have children? Do you want to retire someday? Do you want to upgrade your home or travel the world? It is important to think holistically about your dreams for two reasons: First, it will make you more focused on your financial planning. And second, it will start to illuminate the trade-offs you'll likely need to make between those dreams.
For example, if you want children you'll take a hit on your cash flow. Your incomes will likely fall temporarily if you or your husband takes parental leave, and your expenses will certainly rise as you fork over money for diapers and childcare.