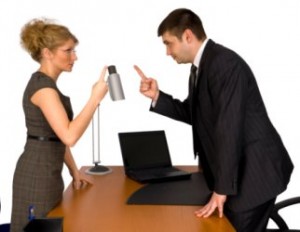 Question
Six years ago I was diagnosed with terminal cancer and told I had six to eight months to live. At that time we positioned our $400,000 portfolio to follow the Couch Potato strategy and gave our financial adviser very explicit instructions that none of our investments were to be in funds that have a deferred sales charge (DSC). We have been through three advisers at this firm and as the illness progressed I was not able to keep on top of what our current adviser was doing. I now realize that in spite of our instructions he has gone ahead and done exactly the opposite of what we wanted. My wife will retire in 10 years or so, and it is unlikely that I will still be around when she does. But I still want to do what I can to get us back on track. Any advice?
Answer
You and your wife have enough on your plate to deal with right now. You shouldn't have to worry about the financial advice you've been given. But as you've learned from your cancer diagnosis, sometimes life throws you curveballs. The good news is that there are a number of steps you can take to get this issue resolved.
Get your papers in order
You are going to need do some work to get organized. Pull out the prospectus for each of the mutual funds, if you can find them. Find account statements, especially one that shows your Couch Potato portfolio before it morphed into something else. Look for copies of anything you signed and any notes that you made during meetings with your adviser.
Read through this material and see if you can find any written proof that supports your view that you wanted only a simple, index-based portfolio. Your adviser should have extensive documentation on his side, so you need to be as prepared as you can be on yours.
Book a meeting with your financial adviser
This is your opportunity to review your complaint with your financial adviser directly. It is the first step in finding out what actually happened and what remedy may be available to you. You might want to include his manager in this meeting, to save yourself a step and to get a second set of eyes looking at the issues. The idea of starting at the branch level is to have reasonable people ask reasonable questions and see if you can all come up with a reasonable solution before escalating the issue further.
Given that you were served by a number of advisers over the years, it's possible this was a simple misunderstanding. Or it could be that he was being opportunistic. There is a practice called "DSC harvesting" where the adviser sells a client's DSC funds to earn the immediate 5% commission, then roll them back into another DSC fund years later to generate that commission again. The practice is frowned upon, but that could be what happened to you.
Push for a resolution
At this stage of the process there is a certain motivation on the part of the adviser's firm to make this all go away. Financial advice is a business built on trust and they don't want to risk the damage to the firm's reputation if you were to take your complaint to Twitter or Facebook. It just doesn't look good, especially given that you have cancer.
Managers at the branch level have the power to reverse the DSC or somehow absorb the cost another way if they believe there was error, or if they believe that the broker's notes are insufficient to back up his story if this goes to the next level. Senior management might become involved, as well as the legal department. They will be looking at some less tangible variables. For example, how big a client are you? Has the adviser always sold exclusively DSC funds? How exacting is he in his documentation?
Your job is to keep elevating your complaint until you get the attention and remedy you are looking for. And be sure to document everything along the way: who you talked to and when as well as what they said and when they promised to get back to you. If it sounds exhausting, it is. But your perseverance will pay off.
Contact the firm's Ombudsman
If you are unsuccessful getting to a resolution with the firm's management, it is time to contact their ombudsman. The Financial Consumer Agency of Canada is the federal organization charged with "protecting and informing consumers of financial products and services." And "all banks, retail associations and federal trust, loan and insurance companies must, by law, have a complaint-handling process in place for consumers." To find out what the process is for the company you've been dealing with, go to their website and type in the first few letters of the company. It will list the address and telephone number you need to get things going.
Lodge complaint with a third party
If the Ombudsman isn't able to resolve your issue, you can go to the next step, which is third party complaint handling. The address and phone number of the firm's third party is listed on the FCAC website. Most of the big banks use the Ombudsman for Banking Services and Investments (OBSI).
Here's hoping it doesn't go this far, but keep moving forward if it does.
Proceed to the provincial regulator
If you don't get satisfaction with OBSI, the next step is to proceed to the provincial regulator. Cases that get all the way here generally involve a disagreement over the issue itself, or the remedy associated with it. From the little that you have shared about your complaint, it doesn't sound like it would go this far, but you never know.
Find a new adviser
In all likelihood your relationship with this adviser has suffered irreparable damage. Once you get this issue resolved I recommend you find a new financial adviser. If the situation arrives at an amicable conclusion, you might be willing to work with a new person at the same firm.
And if doesn't, move on. You, more than most people, appreciate the importance of living each day to the fullest.