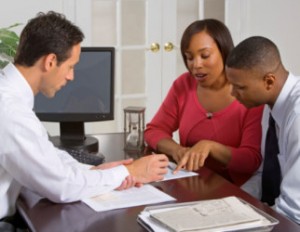 Question
Non-profit doesn't necessarily mean free. How much does a non-profit credit counsellor cost and how do these services work?
Answer
I am a big fan of the services that the non-profit credit counsellors provide. If you are in the middle of a cash crunch you should definitely book an appointment with one. They can teach you about budgeting, provide basic credit counseling and talk you through your options in terms of negotiating with your creditors. And the non-profit agencies provide their services on the cheap.
Low cost or no cost on basic services
Basic services like counselling and debt management workshops are low cost or no cost, says Scott Hannah, president and CEO of the Credit Counselling Society. "This is made possible due to the donations and grants received by accredited non-profit credit counselling agencies from the credit industry, (businesses), government and the United Way," he explains.
Monthly fee for Debt Management Program
There are fees associated with additional services that the agency can provide, for example setting up a debt management program, or DMP. "When a consumer is unable to meet their regular monthly debt payments, our agency as well as other (accredited agencies), may establish a DMP to help the consumer manage and pay off their unsecured debt by having the consumer deposit a monthly payment into a (trust account) which, in turn, is distributed to their creditors," Hannah says.
To use a service, like the one offered by the Credit Counselling Societ, there is a one-time setup fee of $75 and a maximum monthly administration fee of $50. "All members of Credit Counselling Canada agree to waive fees in the event the consumer is not in a position to pay them," explains Hanna.
That $50 a month can really pay off, he says, given that the vast majority of creditors will either waive or substantially reduce their interest charges going forward. "The net effect is that while the consumer is paying a small monthly administration fee under a DMP, they will typically save thousands of dollars in interest charges each year, enabling them to get out of debt."
Administrative charges for bankruptcy filing
In some cases, filing for bankruptcy is the best option for the consumer. But bankruptcy is not free. There are additional costs associated with going that route, says Jeffrey Schwartz, executive director of Consolidated Credit. Those costs can include, but are not limited to, a minimum monthly contribution towards the administrative charges of the bankruptcy, a surplus income payment and the money the individual loses through non-exempt assets (i.e. investments, tax refunds and home equity). Schwartz says that as the cost of bankruptcy is different for each individual, a trustee in bankruptcy is the appropriate individual to assess the cost of filing in Canada.
I believe that you are still best to start with a non-profit credit counsellor who can then connect you to a trustee who they know and respect, rather than going that route directly.
Work with a non-profit agency
The advantage of working with a non-profit credit counselling agency is that they aren't trying to make money from their clients. Look for one that is a member of either Credit Counselling Canada or the Canadian Association of Credit Counselling Services. Hanna explains that members of either organization must be a registered Canadian charity; be governed by a volunteer board of directors; be properly licensed in the provinces in which they provide service and have successfully completed the initial accreditation requirements outlined by the respective national non-profit credit counselling association.
Fees for financial planning can take a big bite out of your investment returns over time. But fees associated with non-profit credit counseling are minimal and are far outweighed by the benefit of the services they provide.
Links to some non-profit credit counseling agencies
Credit Counselling Society – www.nomoredebts.org
Credit Canada – www.creditcanada.com
Consolidated Credit – www.consolidatedcredit.ca
Money Mentors – www.moneymentors.ca