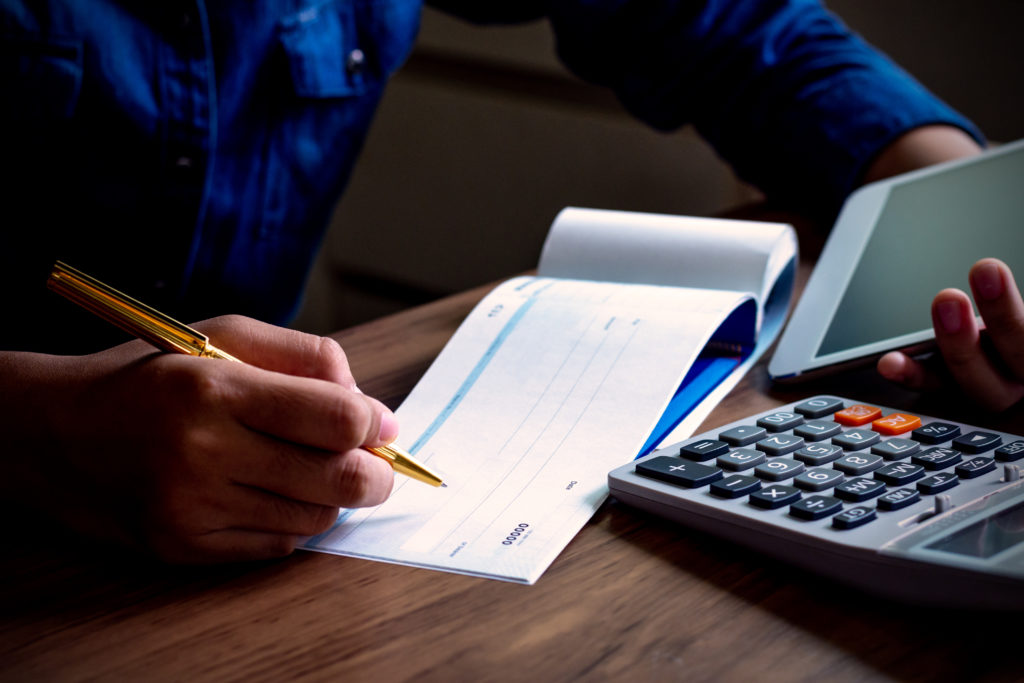 Although writing cheques might be increasingly anachronistic, our day-to-day banking is still carried out through a chequing, or chequing/savings, account. They're designed to handle everyday tasks like ATM transactions, paying bills, point-of-purchase sales and transferring money. While at first blush it might seem like there's not much to distinguish one chequing account from another, we surveyed the Canadian banking landscape to find a few standouts.
Summary of the best chequing accounts in Canada for 2020
If you'd like more information about the features offered by each of these accounts— from great interest rates, to no fees, to the ability to earn rewards—check out the table below, or jump ahead to the detailed profiles below.
| ACCOUNT | WHAT'S NOTABLE | MONTHLY FEE |
| --- | --- | --- |
| Simplii Chequing Account | No fees, with no minimum balance | $0 |
| CIBC Smart for Students | No fees, unlimited transactions and Interac e-transfers | $0 |
| Scotia Basic Banking Account | 12 free transactions and 2 free Interac e-transfers per month | $3.95 |
| Manulife Advantage Chequing/Savings Account | Unlimited free transactions with minimum $1,000 balance | $0 |
| motusbank Chequing Account | Unlimited free transactions and Interac e-transfers | $0 |
| Motive Chequing Account | Unlimited transactions (except e-transfers); 50 free cheques | $0 |
| BMO Performance Plan | Unlimited transactions; BMO perks | $15.95 (waived if you keep $4,000 in account) |
---
Compare the Best Chequing Accounts in Canada* >

---
Best no-fee chequing account: Simplii Financial Chequing Account
With the recent surge of no fee banking options in Canada, it's difficult to choose the best, but Simplii takes the top spot based on their tiered interest rate of 0.05% to 0.50%, and unlimited free paper cheques. Account holders have unlimited free online transactions, Interac e-Transfers and access to telephone banking—all for free and without any minimum balance. Although this is an online bank (so there are no brick-and-mortar branches), it's associated with the Canadian Imperial Bank of Commerce, so Simplii account holders have access to their money through CIBC's network of more than 3,400 ATMs across Canada.
Monthly fee:

None



# of cheques:

Unlimited



# of transactions:

Unlimited



Interac e-transfers:

Free



Extras:

Mobile banking app for Apple and Android; pay-per-use overdraft protection



Service charges:

None
---
Best student bank account: CIBC Smart for Students
Often, the perks that accompany student chequing accounts are limited to entertainment or restaurant discounts, which is why the CIBC Smart for Students account is so notable. In addition to enrollment in SPC (Student Price Card, a student discount and deals program), full-time university, college and CEGEP students get free everyday banking—and, until December 31, 2020, eligible new members will be entered into the bank's Full Ride Contest and have the chance to win up to $35,000. Applicants should note that actual paper cheques are extra (and quite expensive to order), so it's best to use Interac e-transfers as those transactions are included at no charge.
Monthly fee: None
Promotion: Chance to win up to $35,000 when you open a new student bank account, line of credit or credit card account and sign up for a free membership in Student Life Network
Cheques: Price starts at $56.42 for 50 cheques (in Ontario; prices vary by province)
# of transactions: Unlimited
Interac e-transfers: Unlimited
Extras: Enrolment in SPC program; entry in Full Ride Contest; benefits of accounts for 6 months after graduation
Service charges: Some, including that non-CIBC ATM withdrawals are charged at $2 each in Canada, $3 each in the U.S. and $5 each internationally; bank drafts and wire transfers incur costs
---
This account pairs up the advantages of a big bank with the allure of a flexible rewards plan. The Scotia Basic Bank Account allows account holders to collect points on debit card transactions in the Scene or Scotia Rewards programs. The fee is only $3.95 per month (waived for clients over 60 years old), but the number of free transactions is limited, so this account is best for those who do minimal banking.