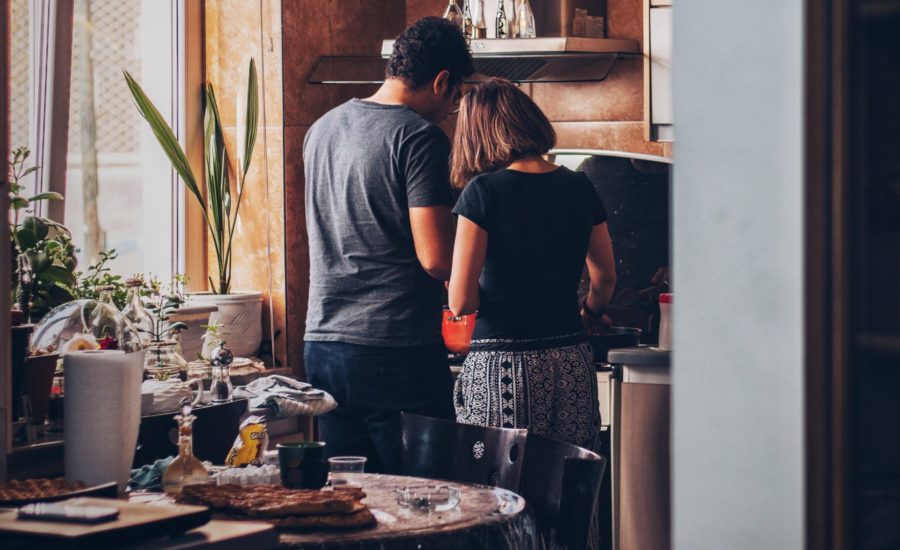 Online-only banks are increasingly popular due to their competitive, no-fee accounts, in concert with the increasing switch to digital spurred by COVID-19. With some of the most competitive savings and GIC accounts in the country, EQ Bank is helping lead the charge. 
As an online-only financial institution, EQ Bank can offer more competitive accounts because it doesn't have the cost of managing brick-and-mortar branches. They can pass the savings to you in the form of higher interest rates and no-fee everyday service fees.
EQ Bank accounts: overview
---
Get more information about EQ Bank*
---
7 quick facts about EQ Bank
EQ Bank is owned by Equitable Bank, the ninth-largest domestic bank in Canada, and has over $35 billion in assets under management.

EQ Bank is

CDIC-insured

just like the big banks, so you can enjoy peace of mind knowing your deposits are safe and federally covered up to $100,000 per eligible account.

EQ Bank offers three savings accounts, each of which earn competitive interest rates up to 40 times higher than some of the big banks offer on their regular savings accounts. (See the chart above.)

EQ Bank offers a range of unregistered and registered TFSA and RRSP GICs with terms ranging from three months to 10 years.

None of EQ Bank's accounts charge monthly account or withdrawal fees.

As a digital bank, EQ Bank's app and website offer the latest security and encryption technology.

EQ Bank doesn't offer chequing or debit card options, so you'll need to maintain any chequing accounts with another bank.
---
EQ Bank savings accounts—in detail
EQ's high-interest savings account, the Savings Plus Account, earns a very competitive interest rate, has $0 everyday banking fees and comes packed with perks. 
When you open this account, your balance earns 2.50% interest without any promotions or tiers to manage. That's great when compared to the typical 0.05% offered by many of the big banks. 
Features include the ability to deposit cheques and pay bills with the account, which means it can function like a hybrid chequing/savings account. However, there is no debit card available, so to access cash you'll have to transfer money to another account of yours with a debit card. Luckily, you'll get free Interac e-Transfers, so you can move money between accounts quickly and easily. As for larger amounts (up to $100,000), no-fee electronic funds transfers move your money in five business days. If you're looking to send money internationally, EQ Bank has you covered with inexpensive international money transfers through Wise.
As a non-registered savings account, this is a great place to safely store some extra cash for emergencies or for short- or medium-term savings. If you're saving with a family member or friends, you can open a joint account with up to two other people.
Open the EQ Bank Savings Plus Account*
With the highest interest rate in the country for a savings account (3.00%), plus no annual account fees, minimum balance requirements or withdrawal fees, EQ Bank's TFSA Savings Account is hard to beat as a low-risk way to grow your money tax-free. 
To open an EQ Bank TFSA savings account, you'll have to open a Savings Plus Bank account first. When you want to fund the TFSA, you must first deposit your money in the EQ Savings Plus Account and then transfer it to the TFSA (or you can transfer funds directly from a TFSA held at another financial institution). The same process follows for withdrawals; or you can move money using an electronic funds transfer. This TFSA account doesn't have joint account options, and each EQ Bank customer can only have one TFSA account. 
This registered TFSA account allows you to grow your money tax-free without having to pay tax on gains when you withdraw funds from the account. The amount you're allowed to contribute changes annually, so check with the CRA, but when you withdraw TFSA funds you regain that contribution room starting the next calendar year.
Open the EQ Bank TFSA Savings Account*
RRSPs are registered accounts designed to help you save for retirement. Growth on RRSP contributions are not taxed in the year it's earned, but rather when you withdraw, which, the logic goes, will be after you retire and therefore in a much lower tax bracket. Also, you can borrow up to $35,000 from your RRSP to help fund your first home purchase as part of the First-Time Home Buyers Plan.
EQ's RSP is just about the safest place to grow your funds. At 3.00% EQ's RSP Savings Account currently earns the highest interest rate for a registered savings account in Canada, but, like the TFSA, it drops to 1.25% on May 26, 2021. (It's important to consider that while your deposits are safe in an RRSP savings account, earning a rate of return that's less than inflation means your money is losing value in real terms. If you choose the EQ Bank RSP Savings Account, you may want to have a higher-earning RRSP account to complement this one.)
As with its TFSA, you'll need to open a regular savings account with EQ Bank in order to open an EQ Bank RSP Savings Account. The RSP Savings Account doesn't offer joint account options.
Open the EQ Bank RSP Savings Account*
---
EQ Bank's Guaranteed Investment Certificate (GIC) rates are among the best in the industry—the 3-month GIC rate is currently at 1.50%—but only people who've opened an EQ Bank Savings Plus Account can take advantage.
Aside from that one condition, EQ Bank GICs* are very accessible, since the minimum amount is just $100 per GIC (the maximum amount is $100,000). You can buy up to 20 GICs, choosing in an array of term lengths (the minimum is 3 months, the maximum is 10 years), so you can choose one that suits the timeframe of your investing goals, or put together several to create a GIC ladder.
It's important to note that EQ Bank's GICs are non-redeemable, which means you'll pay a penalty if you cash them out before their maturity date.
Wondering how much you'll earn by purchasing an EQ Bank GIC? Check out the free tool on their site that calculates that amount for you based on the term (and interest rate) you choose, as well as your investment goal's time horizon. 
3 months: 2.65%
6 months: 3.60%
9 months: 3.75%
1 year 5.00%
15 months: 4.95%
2 years: 4.85%
27 months: 4.85%
3 years: 4.75%
4 years: 4.50%
5 years: 4.50%
6 years: 3.50%
7 years: 3.50%
10 years: 3.50%
---
Get more information about EQ Bank GICs*
---
EQ Bank FAQ
Who is EQ Bank?
EQ Bank is one of the newer players on the Canadian banking scene (they opened in January 2016), but their parent company, Equitable Bank, is the ninth-largest domestic bank in Canada, and has provided financial services since 1970—so this digital bank is backed by decades of experience. And any money that is deposited into EQ Bank, up to $100,000 in Canadian funds, is insured by the Canada Deposit Insurance Corporation (CDIC).
Is EQ Bank Safe?
In a word: Yes. EQ Bank is owned by Equitable Bank, the ninth-largest domestic bank in Canada. EQ is trusted to manage over $35 billion in assets and has more than 900 employees. Deposits in EQ Bank are insured by the CDIC. Since CDIC was launched, no Canadian has lost $1 due to a bank closure. And finally, EQ Bank has comprehensive online security with two-step verification, the ability to set personalized alerts to notify you of larger transactions, the latest encryption technology standards with PCI-DDS and SOC2 compliance as well as HTTPS 256-bit and AES-256 encryption. 
How do you make deposits and access funds with an online EQ Bank account?
After you open an account with EQ Bank, you set up a link to a conventional bank account that you already hold and use Interac e-Transfer or an Electronic Funds Transfer to deposit money from that linked account into your EQ Bank high-interest savings account (the Savings Plus Account). You can also deposit cheques directly into your EQ Bank account using their mobile app.
From there, you can simply allow those funds to earn interest; purchase GICs; use your EQ Bank account to fund international money transfers; pay bills; or fund your RRSPs or TFSAs held at EQ.
You can also do the reverse—transfer any money you need out from your EQ Bank account to your linked account.
Aside from serving as a high interest savings account, EQ's Savings Plus Account effectively acts as a conduit account and all transfers within EQ Bank or to other banks can be done through the Savings Plus Account. For example, if you want to contribute $5,000 from another bank to your EQ Bank TFSA Savings Account, you can transfer the money to your EQ Savings Plus Account then do an internal transfer to the TFSA Savings Account.
If you hold an RRSP or TFSA GIC with EQ Banks, once the GIC reaches maturity, your money will be deposited in either EQ's RSP Savings Account or TFSA Savings Account respectively. This is to ensure your contribution room isn't affected once your GIC reaches maturity.
How do international money transfers work? 
To facilitate international money transfers for its clients, EQ Bank has partnered with Wise, a third-party money transfer platform. Everything is integrated, so you can easily create a Wise account through your EQ Bank online banking account or mobile app, provided you have an EQ Bank Savings Plus Account*. And you can check the status of your transfer on the International Transfer dashboard on the site or the app.
Even though EQ Bank works with a third party to process transfers, the bank is committed to low pricing and pricing transparency. You're only charged once, and the exchange rate is calculated on what's called the real exchange rate, which you can look up on a calculator on the EQ site. There is no markup or commission charged on this rate. Based on these factors, EQ Bank says, their international money transfers are up to "8 times cheaper than other banks."
There are some restrictions. Currently, you can send a maximum of $9,500 (CAD) per transaction every 24 hours, to your choice of 70 countries and regions in 32 currencies.
How do you set up an EQ Bank account?
If EQ Bank's high-interest savings account, GICs and international money transfers are tempting you, read on to find out what the requirements are to sign up for an account, as well as the process, which is quite straightforward. 
Sign-up requirements
Opening a Savings Plus Account* at EQ Bank is fairly simple; however, in order to sign up, you need to be a Canadian resident, be of the age of majority where you live, and have a Social Insurance Number (SIN). Unfortunately, Quebec residents aren't able to bank with EQ Bank.
You will also need government-issued photo ID, and if that piece of ID doesn't list your current address, you will have to provide a proof of address document, such as a recent utility bill or your most recent income tax assessment (a full list of options is posted on the EQ Bank site).
In addition, the account you plan to link to your EQ Bank account must be with an approved financial institution. Those include the Big Six Canadian banks, as well as several others, such as Tangerine, Laurentian and Vancity credit union. A full list of approved banks is available in the FAQ section of the EQ Bank site.
Sign-up process
The first step when applying to open an EQ Bank account is to visit their website to start the process. Make sure you have your Social Insurance Number ready; it's required information for anyone opening a bank account that earns interest.
To verify your identity, they will perform a soft credit check, which won't affect your credit rating. If they're not able to confirm your identity that way, you'll need to visit a Canada Post outlet to verify that you are who you say you are. When you do so, you'll be asked to show a piece of government-issued photo ID. If that ID doesn't list your current address, you will also have to show a proof of address document, as well as what's known as a Canada Post DSS number, which will be emailed to you.
Once everything is set up, you'll need to connect your current bank account to EQ Bank to verify your identity and simplify money transfers. Your other account's banking details are not shared with anyone, including EQ Bank, and the process is completely secure.
---
Get more information about EQ Bank*
---
Related articles:
What does the * mean?
If a link has an asterisk (*) at the end of it, that means it's an affiliate link and can sometimes result in a payment to MoneySense (owned by Ratehub Inc.) which helps our website stay free to our users. It's important to note that our editorial content will never be impacted by these links. We are committed to looking at all available products in the market, and where a product ranks in our article or whether or not it's included in the first place is never driven by compensation. For more details read our MoneySense Monetization policy.