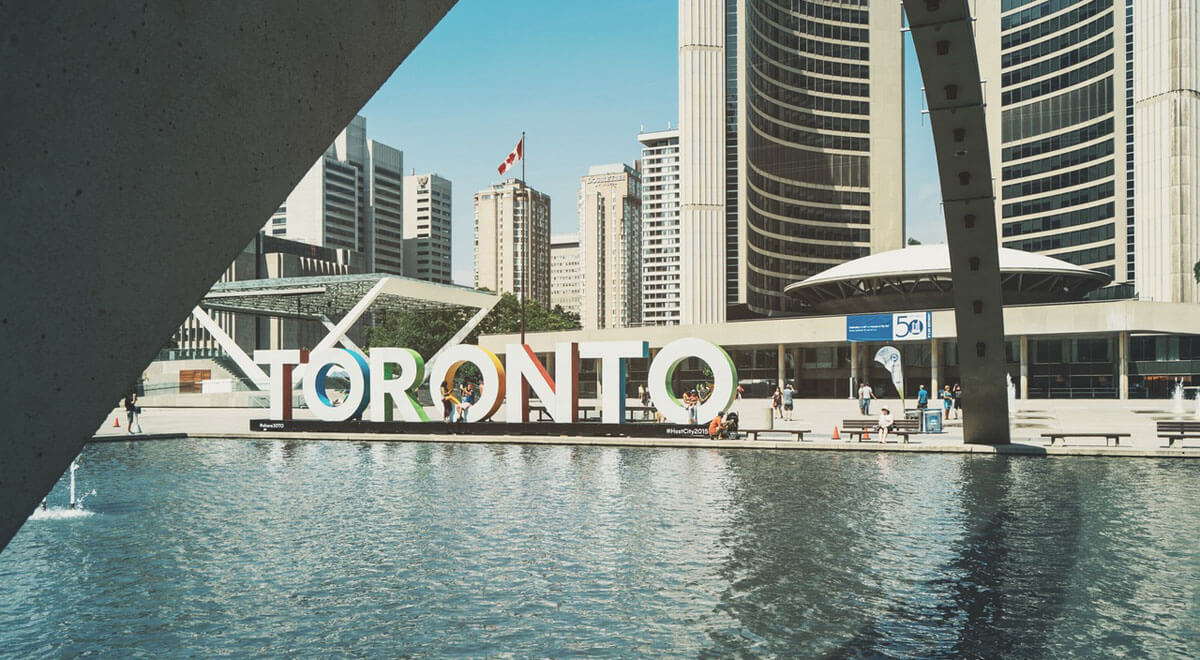 When Vancouver slammed the door on foreign buyers last year there was a great deal of concern that they would simply shift their attention east to another overheated market: Toronto. But a new study suggests Ottawa's new tougher mortgage rules will have a bigger impact on the Toronto market.
New research by Ipsos Public Affairs found that while some foreign buyers did migrate across the country, fears that it was helping fuel the sizeable price gains in the city are largely unfounded.
No surge of foreign buyers
Presenting their findings today at the Toronto Real Estate Board Market Year in Review and Outlook 2017, the research firm says based on its survey of 3,500 realtors operating in the GTA there has been no surge in foreign interest in Toronto. Only 10% of realtors in Toronto received calls from foreign buyers who were previously looking at Vancouver, since that city imposed its strict rules to curb foreign investment. Those changes included a 15% tax on foreign buyers as well as new rules around vacant properties. Of those calls from foreign buyers that came into Toronto realtors, most never went past the information stage.
The Ipsos survey suggests foreign buyers accounted for just 1,061 sales, or just 5% of all sales across the GTA in 2016. Overall Ipsos estimates less than 2% of realtors in the GTA represented a foreign buyer that had been scared away by B.C.'s new tax. Of those foreign buyers, 40% say they are making the purchase with the intention to live in the home and 25% say they are buying the property to rent out. Only 10% say their purchase is an investment property that they plan to leave vacant.
New mortgage rules are changing home buyer behaviour
While Ipsos's findings don't point to foreign buyers as a disruptive force in Toronto, it can't say the same about Ottawa's stricter new mortgage rules. According to their survey of more than 1,000 prospective homeowners, 69% of homeowners are shifting their home buying expectations as a result of the new mortgage rules laid out by Ottawa last October.
A third of these prospective home buyers say the new rules forced them to lower how much they intend to spend on a home. Another 25% say they it caused them to reconsider the type of home they intend to purchase.
First-time homebuyers are driving real estate in Toronto
One of the many reasons why new mortgage rules and not foreign buyer influence will affect Toronto's real estate market has to do with the make-up of prospective buyers in this market. More than 64% of those intending to buy a home in 2017 in the city of Toronto are first-time homebuyers, up from 56% last year. First-time homebuyers are less of a factor outside of the downtown area, which is why, across the entire Greater Toronto Area, that figure dips to 53%.
These homebuyers are under no delusion about how difficult that will be. According to TREB first time homebuyers now expect to pay $693,178 for their first property, $80,000 more than what they expected to pay last year when asked that same question. But even though they are stretching their budget there are still no assurances they'll be able to get into the tight GTA market. In the wake of a small number of homes for sale and small dwindling number of new properties under construction, TREB is forecasting another year of double digit price growth in the city. According to TREB, the average income for a family buying a home in Toronto is $98,000.
At the same time, more and more existing home owners are opting to stay put amid growing concerns that they won't be able to find a larger home in their area if they decide to sell. This further constrains the supply side of the GTA's real estate market and leads to a sharp increase in the amount homeowners are planning to spend on renovations this year. TREB estimates homeowners will spend close to $50,000 on renovations, up from $35,000 just one year ago.