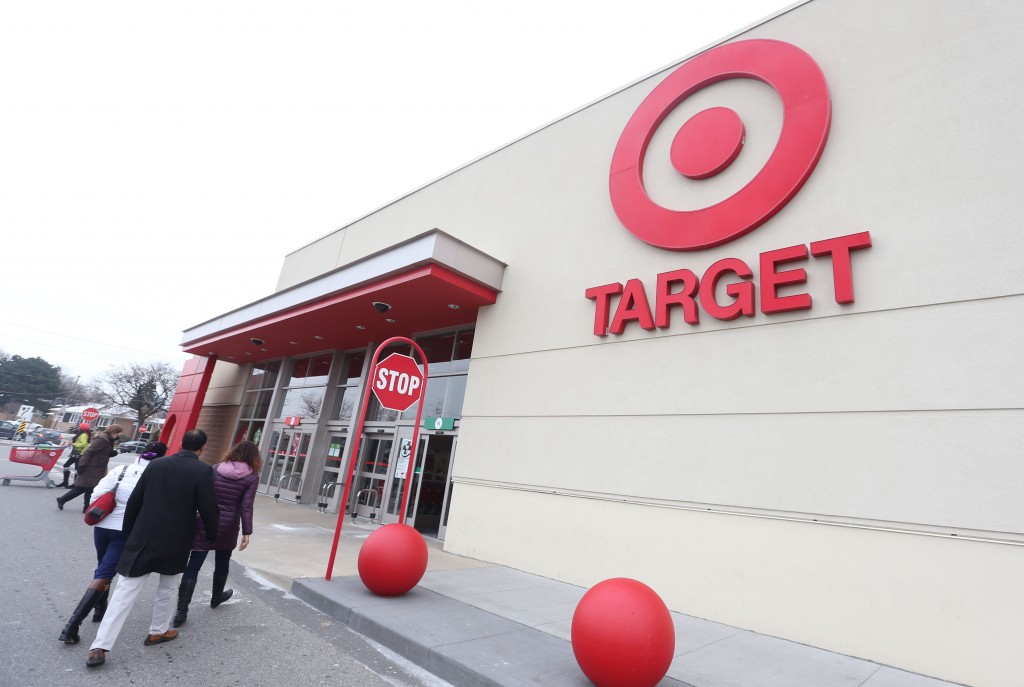 TORONTO – Bargain hunters woke up before the crack of dawn to be first in line for the liquidation of Target's Canadian stores as the U.S. retailer launched the first phase of discounts at its 133 stores across the country.
In Toronto, about a dozen people were lined up in the frigid cold outside the East York location around 7:30 a.m. before the store opened. Several more sat in their vehicles watching the crowd slowly grow.
By the time the store opened more than 50 people had gathered outside.
Clearance sales varied with many items, including diapers, dishes and most electronics discounted by 10 per cent.
Apple products and accessories were just five per cent off.
Target fumbled its foray into Canada less than two years ago and decided last month it wasn't worth the losses it would take to turn around the operations.
A spokeswoman for the company said shoppers could find items reduced by as much as 30 per cent from their regular price.
However, as with most liquidations, the discounts are likely to grow as time goes by and the company looks to clear out product that hasn't sold.
Target hopes to be out of Canada before the summer with the goal of closing all of its stores by mid-May.
The company received a court's go-ahead on Wednesday to have its liquidators begin the sales as part of Target's abrupt exit from the Canadian market.
Target spokeswoman Molly Snyder said the Canadian headquarters staff in Toronto has already been cut to about 80 people from 770.
In total, more than 17,000 staff at Target Canada will lose their jobs.
The second-largest U.S. discount department store chain opened its doors in Canada less than two years ago, after it purchased old Zellers locations and remodelled them to more closely reflect the U.S. company's image.
But the Minneapolis-based retailer failed to deliver on customer expectations, sales never got off the ground and Target Canada continued to bleed money with no sign of a solid improvement.
When Target announced its decision last month to exit the country, the company emphasized plans to make it happen quickly.
The exit strategy includes selling off the valuable properties and existing leases for its stores, which are estimated to be worth about $1.1 billion.
Major brands like Canadian Tire, Loblaws and GoodLife Fitness are expected to put an offer in on at least some of the locations.
Lawyers representing some landlords agreed to meet with the court next Wednesday to work out further details on how the real estate sales will proceed.