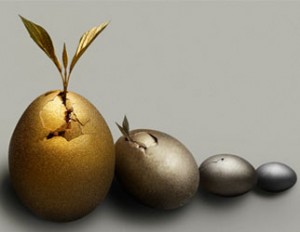 Kevin Ball, a 36-year-old living in Abbotsford, B.C., is looking to build a portfolio to supplement his income when he retires early—perhaps in 15 years. Because he has a reliable pension, he can afford to take more risk with his other investments by putting 70% in Canadian, U.S. and international equities, and the rest in bonds. The portfolio will be split between his RRSP and his Tax-Free Savings Account.
Here's an example of an appropriate  mix using the Vanguard MSCI Emerging Markets (VEE), Vanguard Canadian Aggregate Bond (VEB), Vanguard MSCI EAFE (VEF), Vanguard MSCI Canada (VCE) and Vanguard MSCI Broad Market (VUS):
If you'd like MoneySense to recommend a portfolio for your investment goal, email us letters@moneysense.ca.