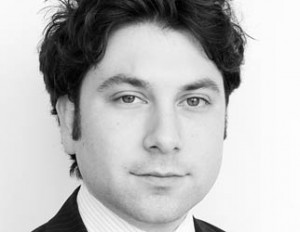 There's almost no birthday more special than the first one. Among the chants of "happy birthday" you can hear the proud parents whisper under the breath with enormous relief, "we made it" or "thank God, she's still alive". That might be how the Federal government is feeling one year after introducing the tax-free savings account.
The TFSA couldn't have come at a worse time. When it launched on January 2, 2009, the market was in a tailspin and only the craziest Canadians still wanted to invest. It could have been a complete disaster, but instead the new savings vehicle chugged along, growing slowly each day. Wary investors opened accounts to stash the money they pulled out of riskier products, while others decided the freedom of a TFSA was better than the uncertainty of a standard mutual fund investment. According to the Bank of Montreal, 12 months after its birth 20% of us opened an account. Not bad — though the numbers may have been higher if the economy wasn't crashing.
Those who invested chose to play it safe — really safe. The BMO report revealed that 94% of TFSA holders kept their funds in low-risk savings accounts or term deposits. That's not so great if you actually wanted to grow your savings.
So, a year later, the TFSA lives on, but, clearly, it'll be some time still before Canadians see its full potential. What I find most exciting about the TFSA is that contribution room accumulates every year whether you invest or not. For those who decided to keep their cash hidden in their closet last year, they can actually put $10,000 in their account in 2010. That opens up more investment options, which is a good thing as long as the TSX continues to climb.
In 2008 and 2009, MoneySense wrote plenty of stories on the tax-free savings account. Here's a list of some of those articles. Take a look and maybe you'll figure out how to make some money before the TFSA turns two.
TFSA: A new piggy bank
How to make the most of your TFSA
The perfect piggy bank
The Tax-Free Savings Account may make savings cool again.
A better RRSP?
It looks puny, but the new tax-free savings account could be the best way to save for your retirement.
Deposit dilemma
Will the new tax-free savings account spell the end of the RRSP?