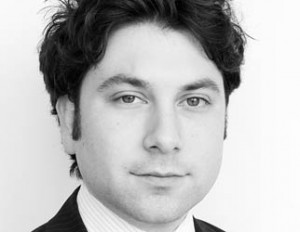 I probably should have waited until after the iPad was revealed to post about Apple's new invention. That's because now that we know how much it will cost, there's a lot more about this thing that will affect your bottom line than how much one newspaper subscription costs.
Whatever you think about its moniker, the iPad looks pretty cool. It's not perfect by any means, and I'm not going to rush out and buy one, but we may all have one (or a version of it) down the road.
However, it's not going to be cheap. Let's look at the prices. These are all in American dollars — it's still unclear how much it'll cost in Canada, but it's safe to say it'll be around the same price.
There are three models the 16 GB, 32 GB and 64 GB and two ways you can get it, with WiFi only or with WiFi and 3G (so it runs on a cell phone network when you're away from a wireless Internet connection).
| | | |
| --- | --- | --- |
| | WiFi only | WiFi + 3G |
| 16 GB | $499 | $629 |
| 32 GB | $599 | $729 |
| 64 GB | $699 | $829 |
Now, there's no reason to get the WiFi only option. Yes, there are arguments to be made for no 3G, but if you want to get the most out of this device you'll be surfing the web, downloading content and viewing movies everywhere you go. So pick a size. I'll go with 32 GB for this example.
If you purchase the 3G unit, you'll have to get a data plan. In the States, Apple's teamed up with AT&T to offer a $14.99 plan for 250 MB or a $29.99 plan for unlimited data. I use about 500 MB of data on my iPhone a month, so let's go with the unlimited plan. (The price could very well be higher in Canada — this country is notorious for its high cell phone rates.)
The iPad does come with a virtual keyboard, but if you want something more familiar, you'll have to buy an external one. A wireless Apple keyboard, that will likely connect via Bluetooth, is $69. (Other wireless keyboards vary in price.)
You'll need a case for sure. Something this thin with a screen this big will easily get scratched. These can run anywhere from $20 to $40 or higher. We'll go with the mid-range carrying case at about $30.
If you want to plug a USB chord into the iPad you'll need to buy an adapter. That could cost about $35 from Apple.
When that's all said and done, you'll actually want to use the thing. That means purchasing apps, (music too, but for this example we'll assume you're just going to transfer your CDs or existing downloads to the iPad), which could run anywhere from $0.99 to $100. Let's say you buy five apps at $2.99.
So far we're up to $908.00 American.
The reason everyone was so excited about the iPad in the first place was that it was supposed to revolutionize the way we consume newspapers, magazines and other media. This model won't do that, but it's possible future editions will. So let's talk about the currently hypothetical newspaper downloads that I discussed in a recent post.
Most news websites are still free, but the Wall Street Journal charges $104 a year to access their entire site. That seems like a reasonable price. For this example we'll say you've got a subscription to the Globe and Mail and The Wall Street Journal at $104 each. You've also purchased GQ and The New Yorker. The latter mag does offer access to its digital archives, but only with a magazine subscription, while the former is actually offering $2.99 iPhone downloads of the current issue. (It's pretty basic though, and if it did become a full glossy interactive publication, you can bet they'll charge more.)
Tally that up and you've got $208 for newspaper subs and $126 for magazine subscriptions. Media total: $334
Grand total: $1,242.00, not included taxes and Apple care. (Apple's extended warranty — usually runs about $200 for a computer.)
Is it worth it? Maybe, but it's not chump change. I still need to see how it will change my life before I invest in one.