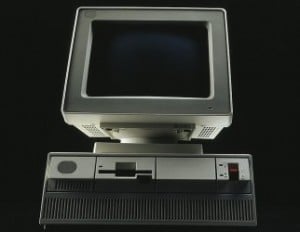 Dear MoneySense reader,
You may be asking yourself, "where am I? Is this heaven? I see moving graphics, interactive maps and commenting fields on every story!" No, of course you're not in heaven, though I've heard God is a fantastic web designer. Ok, I'm getting off message. If you're reading this, you've obviously discovered our brand new website. We've made a lot of great improvements, including easier navigation, commenting, more graphics and new blogs.  We'll be rolling out more features, including more blogs, over the next weeks and months so the new MoneySense.ca should only improve.
A few things I'd like to point out about the new site:
Must Reads: Every day MoneySense's editors scour the news and compile a list of what we think are personal finance stories that you have to read. Basically, we're digging around for articles so you don't have to. Come to our site, or bookmark the Must Reads page, so you can get the days finance news all in one place.
RSS feeds: If you use RSS readers, take advantage of our feeds. Every new story we post is pushed to the feeds, so there's no reason for you to miss anything we write. You can RSS the whole website by clicking on the icon next to The Latest, or choose a specific category to follow. (Just go into a zone — for example Investing; click on the Subscribe to RSS icon and you'll be able to follow all our investment-related posts.)
Comments: We want to hear from you. Tell us how much you like a story, or what we got wrong, or add your own thoughts to a discussion. Every story has a comment area at the bottom, and we encourage you to use it. We're not going to sit back and simply read them either — we may want to share our thoughts on your thoughts. To start, why not tell us what you think of our new website by commenting on this post.
Twitter/Facebook: This doesn't have to do with the new site exactly, but you can also stay on top of things via our Twitter feed and Facebook fan page. For Twitter, follow @moneysensemag; become a Facebook fan by clicking Facebook's "become a fan" box on the right side of this (and every) page.
Anyway, enough chatter from me. Go look around. Make sure to read stories from our November issue and be sure to check out the Top 500 U.S. Stocks chart, our pension plans chart and our interactive "Where in the World Should You Invest" map.
Bryan (I'm MoneySense.ca's senior editor and In the Money blogger by the way.)