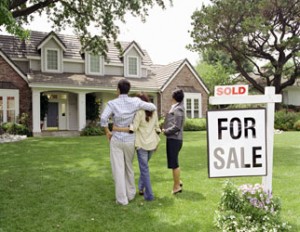 Canada Mortgage and Housing Corporation (CMHC) dismissed fears about a housing bubble in its annual report issued May 8. CMHC, it seems, doesn't see eye-to-eye with either Finance Minister Jim Flaherty or Bank of Canada Governor Mark Carney, both of whom have voiced concerns that Canadians have taken on too much debt. The big boys worry that even a small change in interest rates will weigh the economy down. CMHC doesn't think there's anything to worry about.
Easy access to mortgages has been driving the hot housing market for years now. Once upon a time, the standard amortization period was 25 years and you had to put at least 25% down to avoid mortgage insurance. In an effort to "help" home sales, the feds created the zero down, 40-year mortgage. They backed off to 5% down and a 35-year amortization, subsequently reduced to 30 years, when they saw the overheated market they had created.
But the feds' backtracking hasn't stopped lenders from lending far more than most people could afford to repay. When my girlfriend, Boo, went shopping for a mortgage, she had just 5% down but lenders were happy to offer to add her closing costs to her mortgage. They also suggested she take out a line of credit at the same time so that as her home appreciated, she could use her equity for that fabulous vacation she deserves.
I've heard from lots of people who tell me that lenders have offered them mortgage amounts they are not comfortable with. Listen up: You can't rely on your lender to tell you how much you should borrow. Would you walk onto a used car lot and say, "Good day Mr. Used Car Salesman. Can you tell me which car I should buy and how much I should pay?" Then why do you think shopping for a mortgage is any different? It's your job to figure out what you can afford to comfortably repay so that you aren't forced to use credit to cover your other costs…like food.
This is an appeal to the rational people who have some sway with their children, siblings and friends. Spread the word about how expensive low downpayments and long amortizations are. Do the math and show them that they'll pay two or three times for their homes before they're done if they don't have a solid plan. (MoneySense's mortgage cost calculator can help.)
For people who are desperate to buy a home, the honey of a big, fat mortgage means they can be caught in a debt trap. If you can't afford to come up with a 20% downpayment on a home, you shouldn't be taking on the responsibility. If you don't have the money to cover closing costs, you shouldn't be taking on the responsibility. If you can't afford the 25-year amortization (or less), you shouldn't…now I'm sounding like a broken record.