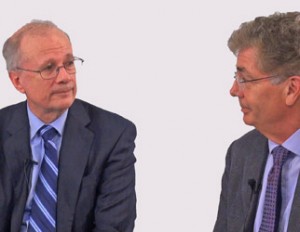 As mentioned last week, I recently taped a long interview with Mercer principal Malcolm Hamilton to talk about financial independence and how it relates to retirement. With fewer and fewer Canadians enrolled in traditional employer-sponsored Defined Benefit pension plans, the onus is on workers to make up the difference by saving in registered plans like the half-century old RRSP program, or the new Tax Free Savings Accounts launched in 2009. This doesn't have to be an either/or choice although some Canadians earning capacity means that in practice they may have to choose just one or the other. Which one may depend on your age and income level, Hamilton says.
Q: If you're not earning enough to contribute to both RRSPs and TFSAs, which should you take precedence?
A: Press play to hear Hamilton's response:
Where-to-save-TFSA-or-RRSP.mp3|titles=Where to start saving: RRSP or TFSA?