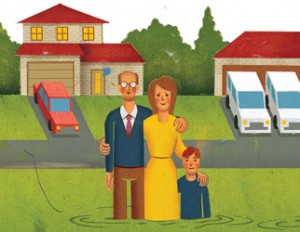 Consumer debt in Canada has reached its highest levels in nearly a decade, according to new data from TransUnion. The average household had $26,221 in non-mortgage related debt in the second quarter. Ouch. Rein in your debt with these tips from MoneySense's Power of Advice section.
Canadians are less and less impressed with their financial advisers. J.D. Power and Associates' annual survey found investor satisfaction with full-service firms in Canada has declined for the second straight year.
The federal Conservatives are going ahead with a plan to introduce Pooled Registered Pension Plans (PRPPs) in Canada and the C.D. Howe institute is not happy about it. PRPPs will amount to a tax increase for the poorest working Canadians and won't do much to help the middle class save for retirement, the think tank says in a new report. Read MoneySense's take on PRPPs.