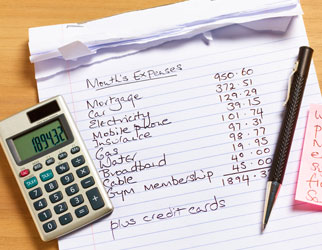 OTTAWA – The Bank of Canada is once again pointing a finger at mounting household debt as one of the biggest weak spots in the country's economic armour.
The central bank released its semiannual report Wednesday to underscore key financial system vulnerabilities and to warn of looming threats.
The bank says Canada's household debt-to-income ratio is near a record high and cautions stiff competition among lenders could be encouraging riskier borrowing.
The report says 12 per cent of households are highly indebted — and they carry about 40 per cent of the country's overall household debt load.
The review also warns of a potentially overvalued housing market as a possible weakness and lays out other risks that threaten Canada, such as sharp correction in house prices, a sudden hike in long-term interest rates and financial stress from Europe and China.
The Bank of Canada, however, says even with these red flags the economy is continuing to show signs of a broadening recovery and its overall assessment of the country's financial stability remains roughly unchanged since June.
The bank also says it's keeping a close eye on emerging threats, such as weakening commodity prices and the plunging price of oil.