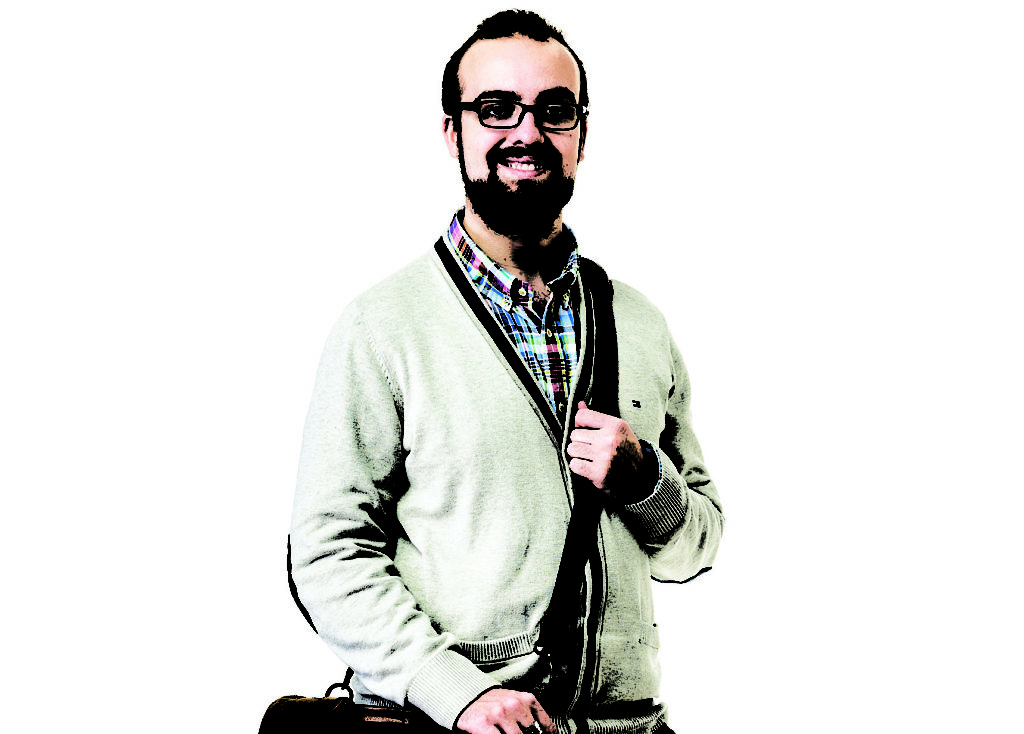 What do your local credit union, seniors club and Acadian festival all have in common? Well, if you're a small-town guy like me, you know they all give out scholarships. Realizing that simple fact changed my life. Millions of dollars in scholarships go unclaimed every year because students simply don't realize they exist—and that's a shame because the $30,000 I received in bursaries helped me pursue studies in political science and start university debt-free. The good news? In most cases you don't have to be a top-notch academic scholar to qualify.
Studying politics has been a dream of mine since I was a kid. I got hooked back in grade school, when my family and I watched the news together. Then in Grade 5 my class participated in a mock election for our local municipal council. I won and got to meet our councillor, which I thought was pretty cool. That meeting inspired me to start volunteering at our local church, seniors club and hospital.
The year I started high school, I watched my sister leave for university and realized how expensive post-secondary education can be. So I paid a visit to my school guidance counsellor. We had a long talk about the subjects and activities I was interested in and then, with her help, I came up with a plan—a plan that can help you too, if you want to get a lot of scholarship money.
First, identify any automatic scholarships you may be entitled to. For instance, my mom was a member of a French teachers' union so I received a $500 scholarship simply by requesting it. A lot of local groups, like the Lions Club and the Catholic Women's League, give out small scholarships as well. I was eligible for them simply because I lived in the right town, or did some volunteer work there. Believe it or not, I was often the only one applying.
The second thing I did was seek out small local organizations and clubs in my community. In many cases, you just have to write a short essay or hand in your marks to be eligible. Many awards are small—less than $500 each—but that money accumulates fast! So don't overlook them.
Local companies also give out bursaries. I picked up a one-sheet application form directly from a dozen companies in town, filled in basic details and dropped them off. This is also useful for students hoping to pursue a trade. Many local autobody shops and electrical companies offer scholarships specifically to encourage kids to pursue their trade-school dreams.
Of course, for the bigger bursaries there's more competition. For instance, our local credit union was giving out $1,000 scholarships and you had to apply online. Some bursaries also require several letters of recommendation as well as a 500-word essay. I didn't really think I could win, but applied anyway. Guess what? I won the East Coast credit union bursary.
The really big bursaries get talked about by everyone. For instance, here it's the $80,000 Loran scholarship. After a lengthy submissions process, I was chosen as one of 76 finalists for a final day-long set of interviews. I didn't win, but I walked away with a $3,000 bursary instead—huge for me. In all, the 12 bursaries I've received are valued at about $30,000 and include an academic excellence award from the University of Moncton, and a scholarship from Heritage Canada as well.
I'm now at the University of Moncton studying political science—still volunteering and still applying for scholarships. I want to be a lawyer and help ethnic and sexual minorities. My final advice? Be proactive, think local, and be patient when filling out long applications. The extra effort may allow you to pursue your dream, free of debt. There's nothing better than that.—As told to Julie Cazzin