Welcome to the 7th edition of the MoneySense ETF All-stars. Despite some major changes in our panel of experts, this year's ranking has in the main affirmed most of our "All-star" picks from previous years and in particular 2018.  PWL Capital's Dan Bortolotti and Justin Bender have departed from the panel this year, but fear not: PWL's perspective is still there through the Ottawa-based duo of Cameron Passmore and Ben Felix.
The other departure was of Forstrong Asset Management (Tyler Mordy and Karen Tsang) but again we have ably filled those shoes with Robb Engen, a fee-only planner and blogger for Boomer & Echo; former Tangerine advisor Dale Roberts (the blogger behind CuttheCrapInvesting) and Dave Nugent, chief investment officer of robo adviser Wealthsimple*.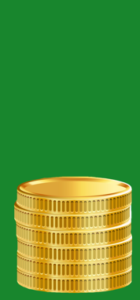 Returning panelists are Mark Yamada, CEO of PUR Investing and his colleague Ioulia Tretiakova, who provides our only female perspective this year; also back are Yves Rebetez, formerly of ETFInsight.ca and Alan Fustey of Adaptive ETF.
Based on our conversations and debates on the Slack collaborative tool, I think I can say our refreshed panel shares the philosophy of the ETF All-stars established when Dan Bortolotti and I first conceived of it back in 2013.
A 'set it and forget it' ETF portfolio
Our core principles remain low cost, broad diversification and tax efficiency. From the get-go the idea was to create a low-cost "set it and forget it" portfolio of funds that only rarely needed to be tweaked year over year. So if you're looking for flavor-of-the-month "hot" new ETFs covering faddish sectors like marijuana or blockchain technology, look elsewhere. Your exposure to them will be limited to whatever the index weightings in our model portfolio hold.
That said, the All-stars continue to evolve over time. Our list this year is an elite 25 picks, chosen from a universe of 833 ETFs now available on Canadian stock exchanges (according to Morningstar Direct). Our 25 All-Stars are up just four from the previous year, although as you'll see we have added nine more individual picks from each panelist. Last year, we added the new category of One-Decision Portfolios, as the panel was unanimous in embracing Vanguard's three asset allocation ETFs. On February 5, 2019 Vanguard added two more to the lineup: an all-equity ETF, VEQT; and a very conservative fund, VCIP, dubbed the Vanguard Conservative Income ETF Portfolio, which is 80% in fixed income. (The previous most conservative entry, VCNS, was 60% fixed income). Both new ETFs are now trading on the TSX.
---
Compare the Best Online Brokers in Canada* >
---
A year ago, we described these products as a "game changer." Indeed, competitors have since jumped on the trend. First up was Horizons Exchange Traded Funds, which in August 2018 unveiled a suite of two asset allocation ETFs, with similar-sounding ticker symbols to Vanguard's: HBAL and HCON; those are the tickers for Horizons Balanced TRI ETF Portfolio and Horizons Conservative TRI ETF portfolio respectively. (TRI stands for Total Return Index.)
Next, in December of 2018, was BlackRock's iShares, which unveiled two one-fund solutions called XBAL and XGRO. As with the Horizons entries, the tickers are reminiscent of Vanguard's VBAL and VGRO, and with similar stock allocations: 60% and 80% respectively. XBAL and XGRO are respectively the ticker symbols for the iShares Core Balanced ETF portfolio and the iShares Core Growth ETF Portfolio. Unlike Vanguard, these aren't really brand new: they're revamps of two ETFs launched back in 2007: the iShares Balanced Income Core Portfolio Index ETF (CBC) and iShares Balanced Growth Core Portfolio Index ETF (CBN).
Finally, just a few weeks ago, BMO followed suit with three portfolios comparable to the original three Vanguard products. Again, there are similar ticker symbols: against Vanguard's VBAL is BMO's ZBAL, against Vanguard's VGRO is BMO's ZGRO. True, BMO has a more memorable ticker for its conservative entry: ZCON, versus Vanguard's VCNS.