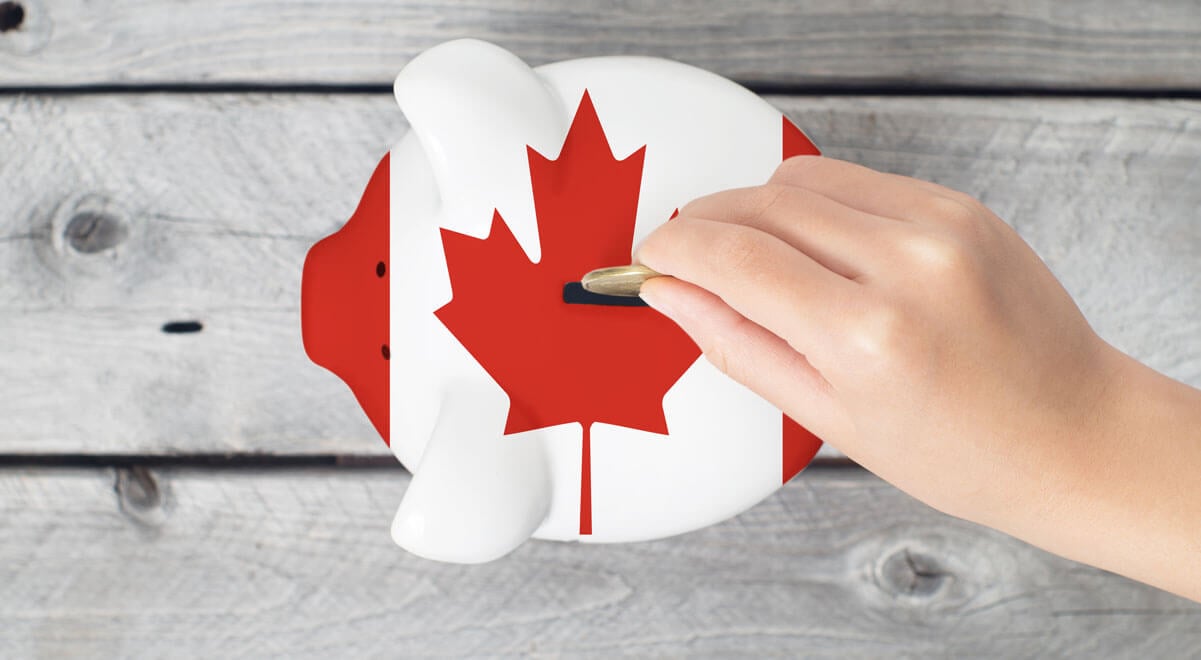 Canada is the second-largest country in the world.  But is there such a thing as too much Canada?
Too much natural beauty, no. Too much poutine, never. Too much snow, yep.  Too much Justin Bieber, yes. And too much held in Canadian stocks?  Definitely yes.
The Canadian stock market represents less than 4% of the world's market cap.  But most Canadians hold way more than that in their portfolios.  And that patriotism could be holding back your performance.
Canadian stocks do not represent the world
You can be the proudest Canadian there is.  You can watch Hockey Night in Canada, while drinking a Molson, then binge on Baroness Von Sketch on CBC, and go to sleep listening to the Tragically Hip on shuffle.  But when you wake up, please do yourself a favour and reconsider your asset allocation. Here's why:
Diversification:  The Canadian market is teeny tiny compared to the U.S., Europe and Asia, so you don't have much regional diversification.  Our market is also skewed towards two sectors – the banks represent about 35%, and energy is about 20%.  That means you're don't have solid sector diversification either.
Growth:  Blackberry provided a short-term boost, but these days, information technology stocks represents just over 3% of the TSX Composite.  The price of oil might never return to its lofty heights, and the banks simply aren't growing like Apple, Google and Facebook.
Representation:  The other problem with the make-up of the Canadian market is that it isn't representative of the economy.  70% of Canadian GDP comes from the service sector, but those earnings aren't included in market performance because the companies aren't generally publicly traded.
How to overcoming your "home country bias"
The reason Canadians invest such a high percentage of their wealth here at home is about more than just our love of the place.  It's called "home country bias" and it is a tendency to invest in one's home country, mainly because it is familiar.  The phenomenon doesn't just occur north of the 49th parallel.  American investors do the same thing.  But it is less of an issue there because the S&P 500, for example, is a broadly diversified index. Companies from all sectors are included and they are big enough that they have operations all over the world.
Let's remember this old saw: "The first step in solving a problem is to recognize there is one."  Well.  Take a look at your asset allocation.  Are you one of the many with Canadian companies taking up 50% or more of your stock holdings?
Continue to invest in what you know
You don't need to go overboard with your spring cleaning.  Canada still has a great many extraordinary companies —companies you might work for, or buy from.  That counts for something because it helps to invest in what you understand.