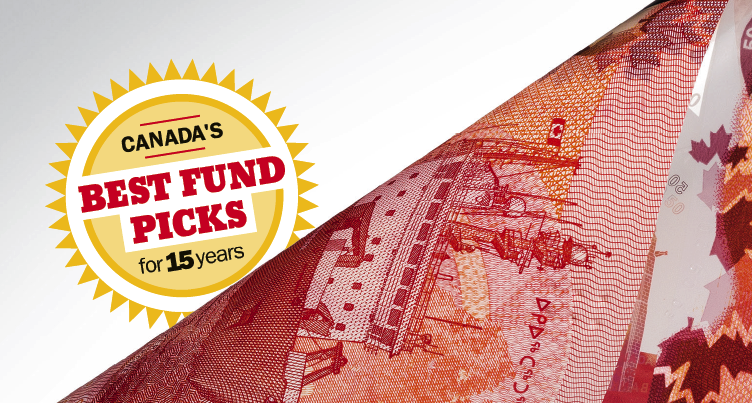 If you're an investor, you know every year brings at least one or two surprises. The first in 2014 was an abrupt drop in oil prices, exceeding all expectations. Second was the continued bond market boom, despite a near consensus that interest rates could only go up. Both were a rude awakening for many investors, particularly those in Canada, given the dominant role energy plays in our markets. But if you've been a long-term investor in our Honour Roll mutual funds, you know that such events are temporary distractions, no more.
SUBSCRIBERS ONLY: Best Mutual Funds 2015: Honour Roll

Subscribe to MoneySense for just $20* »

I'm pleased to report that MoneySense has now been rating Canada's best mutual funds for a full 15 years, and those who have invested in our select group of outperforming funds have seen their wealth grow through good times and bad. In fact, on average, roughly 70% of our past Honour Roll funds have gone on to beat their category average over the following five years. No other mutual fund ranking in Canada can claim that.
Five-year success rate
The percentage of past fund picks that went on to perform above their average over five years:


How the funds are chosen
Howard Marks, of Oaktree Capital Management, describes risk as "the potential for loss if things go wrong." Because I don't like losses, my number one investing rule is "keep your principal safe." That's why my Honour Roll methodology puts a great emphasis on avoiding risk. I only select funds with below average volatility and superior down market performance. Of course, those funds also have to achieve above-average performance, otherwise what's the point?
Other selection criteria include risk-adjusted return, consistency and low cost. Each selected fund must deliver returns more or less equal to those of its benchmark index on a risk-adjusted basis for the same period. In other words, investors must be properly compensated for risk. The consistency test ensures that the fund's superior results are not attributed to a lucky streak. To pass the test, each fund must have out-performed its peers at least 50% of the time. Finally, given that cost has a big impact on future returns, selected funds must have below average management expense ratios.
The funds that passed these tests are listed in the tables that follow. They all represent the best in their respective categories, but I've also included ratings by individual factors such as performance and cost, so you can pick the funds that are the best fit for your portfolio.