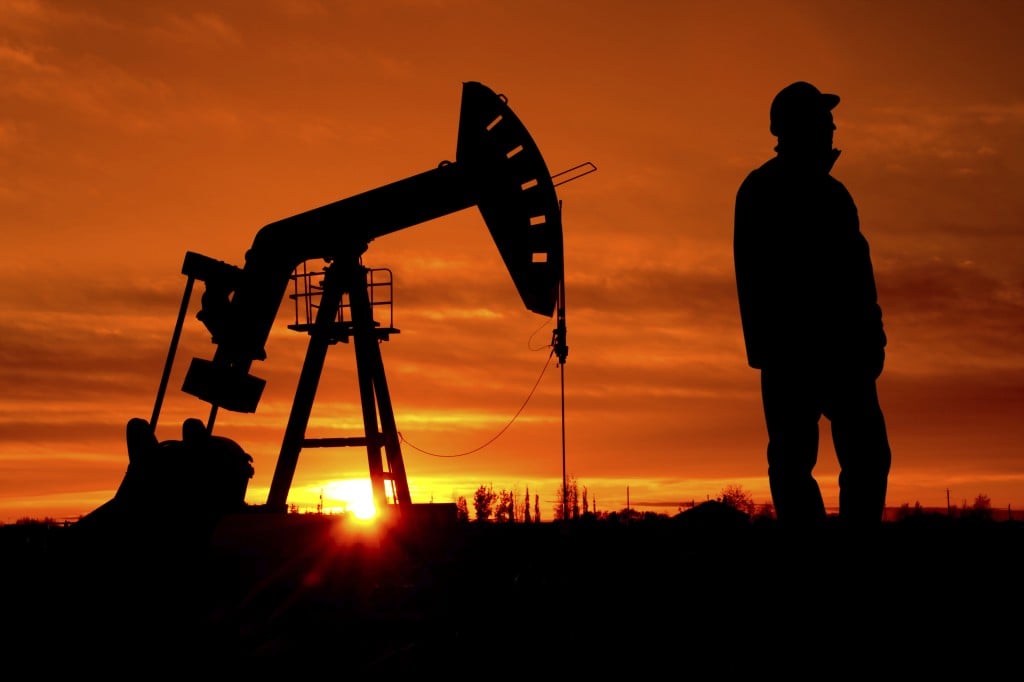 Drivers are rubbing their hands with glee because oil prices have plummeted in recent weeks. The price of light oil reached almost $107 per barrel in June but it fell below $85 per barrel this week.
While oil consumers are enjoying the lower prices, producers are starting to sweat and their shares are wilting as investors anticipate weaker earnings in the months to come.
It's a problem the owners of Canadian Oil Sands (COS), the highest yielding stock in the Safer Canadian Dogs list this week, know only too well. They have reason to fear. If oil prices remain low, or fall further, then the firm will likely be forced to cut its dividend in the near future.
Extreme Yield
Investors should always be suspicious of companies that pay extraordinarily high dividend yields like Canadian Oil Sands.  The stock yields 7.7%, which is very high compared to other dividend stocks like CIBC that pay 4.0%. It also exceeds the meagre 2.5% yield offered by long-term Canadian government bonds.
The extreme yield indicates that the market doesn't believe the company will be able to maintain its dividend over the long term.
Negative Momentum
Negative momentum often goes hand in hand with extreme yields. After all, yields go up as stock prices go down.
Problem is, stocks that have lagged the market the most over the last 12 months tend to perform poorly over the next 12 months.
Canadian Oil Sands' stock declined 3.6% over the last 12 months, including dividends. That makes it the thirteenth worst performer in the S&P/TSX 60 index over the period.
Evaporating Earnings
In positive news, the company generated more earnings over the last year than it paid out in dividends and the same goes for cash flows.
But the quarterly trend isn't rosy.  Last quarter the firm's earnings came in at $0.36 per share which just barely covered its $0.35 per share dividend.
Problem is, those results are based on data from the end of June and they don't factor in the recent decline in oil prices.
Rocky Dividend Record
It is also important to know that Canadian Oil Sands' dividend has varied, both up and down, depending on economic circumstances.
For instance, its quarterly dividend was cut from a high of $1.25 per share in 2008 to $0.15 in 2009. The dividend subsequently bounced up to $0.50 per share in 2010 and fell to $0.20 per share in 2011.  It then climbed, in stages, to $0.35 per share in early 2012 and has remained there ever since.
Income Uncertainty
Put it all together and investors are probably right to think that Canadian Oil Sands will cut its dividend soon. That'd be bad news for income investors, but it doesn't necessarily preclude an investment.  Brave souls looking for a bargain might get an opportunity to pick up a few shares at low prices when the dividend is cut.
Safer Canadian Dogs
Investors following the Dogs of the Dow strategy want to buy the 10 highest yielding stocks in the Dow Jones Industrial Average (DJIA), hold them for a year, and then move into the new list of top yielders.
The Dogs of the TSX works the same way but swaps the DJIA for the S&P/TSX 60, which contains 60 of the largest stocks in Canada.
My safer variant of the Dogs of the TSX tracks the 10 stocks in the index with the highest dividend yields provided they also pass a series of safety tests, such as earning more than they pay in dividends. The idea is to weed out companies that might cut their dividends in the near term. Just be warned, it's a task that's easier said than done.
Here's the updated Safer Dogs of the TSX, representing the top yielders as of Oct. 10. The list is a good starting point for those who want to put some money to work this week. Just keep in mind, the idea is to hold the stocks for at least a year after purchase–barring some calamity.
| Name | Price | P/B | P/E | Earnings Yield | Dividend Yield |
| --- | --- | --- | --- | --- | --- |
| Canadian Oil Sands (COS) | $18.30 | 1.86 | 11.3 | 8.85% | 7.65% |
| BCE (BCE) | $47.67 | 3.31 | 17.99 | 5.56% | 5.18% |
| Potash Corp (POT) | $35.71 | 3.1 | 20.28 | 4.93% | 4.41% |
| Husky Energy (HSE) | $27.95 | 1.34 | 13.98 | 7.16% | 4.29% |
| Shaw (SJR.B) | $27.07 | 2.87 | 16.11 | 6.21% | 4.06% |
| CIBC (CM) | $99.65 | 2.32 | 12.58 | 7.95% | 4.01% |
| Power Corp (POW) | $29.03 | 1.27 | 12.57 | 7.96% | 4.00% |
| TELUS (T) | $38.44 | 2.9 | 17.01 | 5.88% | 3.95% |
| Scotiabank (BNS) | $67.99 | 1.87 | 11.52 | 8.68% | 3.88% |
| Bank of Montreal (BMO) | $81.63 | 1.75 | 12.58 | 7.95% | 3.82% |
Notes
Price: Closing price per share
P/B: Price to Book Value Ratio
P/E: Price to Earnings Ratio
Earnings Yield: Earnings divided by Price, expressed as a percentage
Dividend Yield: Expected-Annual-Dividend divided by Price, expressed as a percentage
As always, do your due diligence before buying any stock, including those featured here. Make sure its situation hasn't changed in some important way, read the latest press releases and regulatory filings and take special care with stocks that trade infrequently.  Remember, stocks can be risky. So, be careful out there. (Norm may own shares of some, or all, of the stocks mentioned here.)
New & Noteworthy
Warren Buffet on Investment Strategy
Mr. Buffett extols the virtues of home ownership in a wide ranging discussion on investing. But Canadian real estate barons should keep in mind that he directed his comments to people living in the U.S. where prices are generally a little lower than those in Toronto or Vancouver and mortgage rules are different.
Just For Frugal Fun
Is saving for suckers?  Maybe, according to the Economist.  As a die-hard saver myself, I fear they might be on to something.
A Word From Our Sponsor
The Great TFSA Race of 2014 begins
Our 2nd annual Great TFSA Race starts now! We're looking for Canada's best TFSA investors. Tell us how you've invested your Tax-Free Savings Account and how big it is for chance to win an iPad mini.
Norm Rothery, CFA, PhD, is the founder of StingyInvestor.com