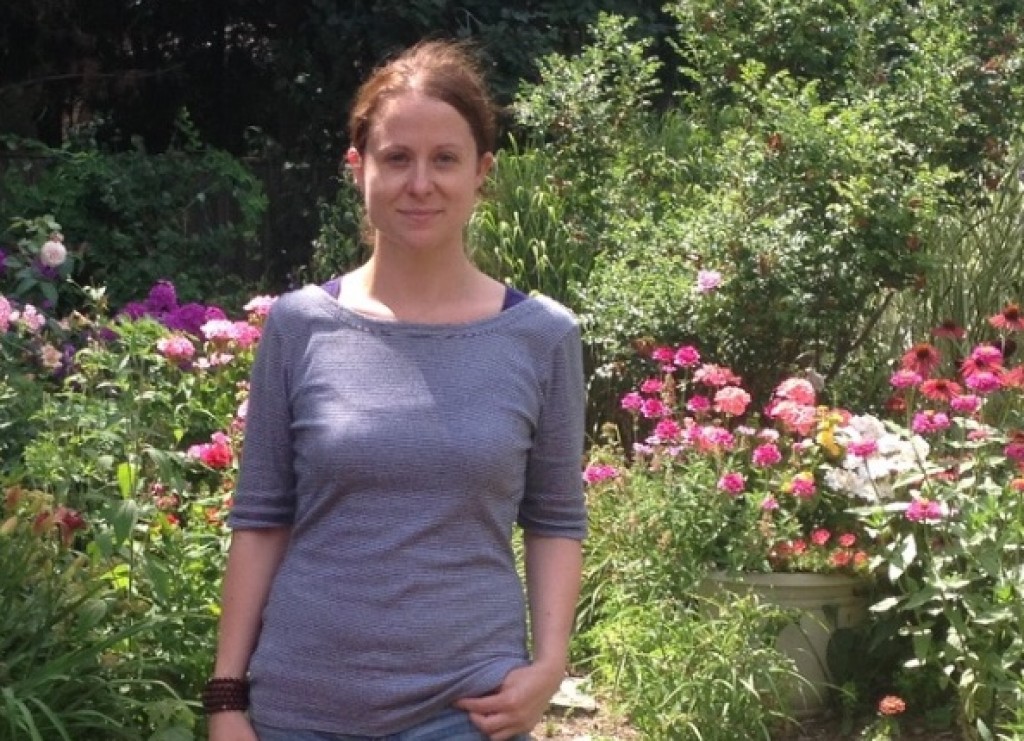 Sarah Press is 41 years old and working as a part-time teacher in Toronto. She also has what she calls some "side gigs" cleaning houses so that she can earn additional income that she hopes will allow her to retire at 50 on a reduced pension. "My true retirement age with the school board is 54 but I'm aiming to go earlier," says Sarah. "I know retirement at 50 is an ambitious goal for me, especially because I've only worked part-time the last eight years. Still, it would be great if I could do it. Teaching is so stressful, and I have so many hobbies that I could retire tomorrow and fill my days with no problem. I love gardening, baking and I'm also very entrepreneurial so spending more time on those interests is what I'm most looking forward to at 50."
Right now, Sarah earns $55,000 annually—$50,000 annually from her teaching job and another $5,000 in income from her side jobs. Her assets total $775,000 with her largest being her $675,000 condo in Toronto. She's a few months away from being mortgage free and hopes to put the $8,000 or so annually that she's paying on her mortgage towards savings in 2018. Carrying costs and maintenance on her condo—including property taxes, insurance and maintenance come to about $9,000 annually.
Sarah's other assets include a TFSA worth $50,000, to which she's currently contributing $5,000 annually as well as $50,000 in RRSPs, to which she's not contributing anything at all. "I'm making about $55,000 annually and money is limited so I think topping up my TFSA contribution annually is the right choice for me," says Sarah. "That, and paying off my condo mortgage next year are my two biggest financial goals."
Right now, all of Sarah's TFSA and RRSP money is invested completely in Canadian, U.S. and international high growth equity mutual funds with a local bank. She's gotten decent returns over the last few years and likes the fact that she doesn't have to manage her own investments. "I'm good with that," says Sarah, who says her best investment over the years has been real estate. In fact, she's owned four properties in 15 years and credits some of her financial success to buying and selling those four properties over the years.
Still, it's her teaching job that pays the bills. "My teaching job is solid and predictable and doing it part-time allows me to do things that I think are better for my soul—cooking, scrapbooking and the like," says Sarah.
Sarah says she feels comfortable with her TFSA and RRSP money completely invested in high growth equity investments, mainly because she has a modest Defined Benefit Pension (indexed to inflation) of $21,000 annually should she take it early at age 50. It will come with a CPP top-up of $4,000 annually until age 65. "That's $25,000 a year annually until age 65," says Sarah, who wonders whether she should take Old Age Security and CPP at age 65—or wait until later. "I'm a fairly frugal person and plan to continue earning about $5,000 annually or so in income even after I retire from teaching at age 50," says Sarah. "Most of that money will come from cleaning houses, making wedding invitations and scrap-booking—even after I retire from teaching."
The wildcard? Her condo. Once Sarah has finished paying the mortgage next year, she'll be saving $8,000 annually that she now puts towards the mortgage. She just isn't sure what to do with that extra money.  She's already contributing $5,000 to her TFSA annually. "I'd love to move to a smaller city and maybe use the extra $8,000 annually to save up for a tiny home with a garden, perhaps in Peterborough or Belleville, Ont.," says Sarah. The likely cost? About $300,000.