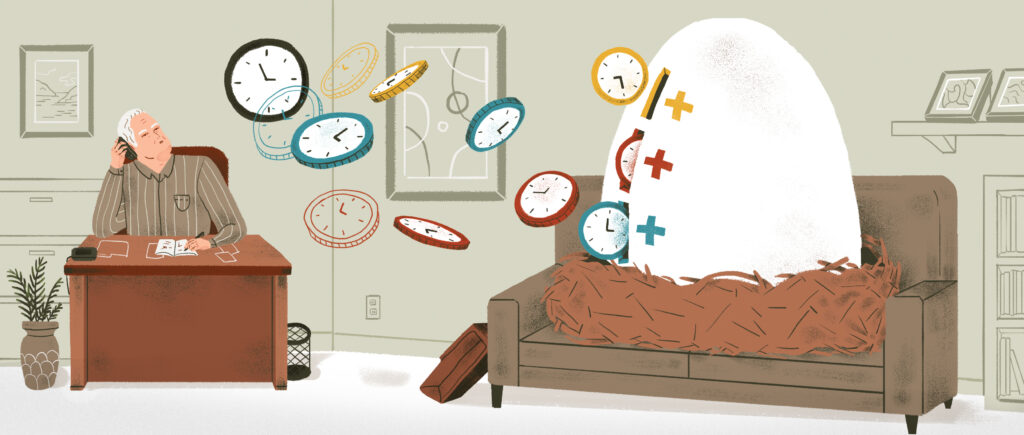 If you reach your mid-60s and feel you may not be able to afford the retirement you want, a simple solution can have a surprisingly large impact: keep working for another three years. "If you fall behind the amount you'd like to have and you're nearing retirement, your most viable and most powerful tool is to delay your retirement," says Malcolm Hamilton, a retired actuary and a fellow with the C.D. Howe Institute.
This strategy can dramatically improve your finances on the doorstep to retirement because of three powerful factors. First, you can bulk up your nest egg during what are typically your prime saving years. Second, by delaying drawdowns from your portfolio you can bump up your withdrawal rate when you do retire. And third, by delaying the start of government benefits, those payouts will increase. Later on when you eventually do retire, you'll have a lot more flexibility in the way you choose to draw the income you need.
While this three-way boost can improve just about anyone's situation, it's likely to have the greatest impact if your finances are tight. In what follows, using the fictional example of a 65-year-old we'll call Patricia, we show how it can bolster the retirement of a typical middle-class Canadian whose nest egg is a bit skimpy for retiring at the traditional age.
Patricia is a single woman earning $65,000 a year who reaches age 65 with a paid-for home and a $300,000 portfolio but no employer pension. If she retired at 65, we estimate she would be able to generate an income of about $29,000 a year before taxes (plus subsequent inflation adjustments). That should be enough for a middle-class retirement covering basic needs, but if Patricia is like most Canadian baby boomers she aspires to have money for a few more of the finer things in life.
By waiting three years, Patricia saw her income jump up by almost one third
In that case, if Patricia is willing to save diligently while working another three years, we estimate she can boost her nest egg to about $390,000 and increase her pre-tax income to roughly $38,000 in today's dollars. Since her basic needs are already covered, that increase of more than 30% in retirement income should provide substantial comfort.
Of course, the enhanced income comes at a cost. You'll have to work longer for a shorter retirement, so this isn't a good choice if you don't enjoy your job, or if you're perfectly content to live on a more modest budget. Also, you'll need to reach your late 60s in good health with attractive job prospects, so if you're still young it's best not to depend on this strategy. "It's useful to have a margin of error," advises Hamilton. Now let's consider how each element of the strategy works in detail.
Keep on super-saving