For our most up-to-date ranking of cash back credit cards, go here.
Not sure what you're collecting points for? Consider getting a cash-back card instead. It's not as exciting as receiving a free toaster or overseas flight, but there's no mistaking the value.
Best cash-back credit card
MBNA Rewards World Elite MasterCard


Annual rewards*: $429
A cash-back card in hiding
This card isn't marketed as a cash-back card but it acts like one giving you 2% back on every purchase
Premium for less
The annual fee for this card is $89 a year, cheaper than for most premium cards

Free money
You won't pay a cent for this card in the first year, plus you'll get 10,000 bonus points (worth $100) when you sign up
Care-free rental
With this card in your wallet you'll never have to pay for the damage waiver on a car rental
Insurance lite
While this card is a little light on travel insurance benefits, it will give you peace of mind if your luggage ever gets lost
Runner-up
Scotiabank Momentum Visa Infinite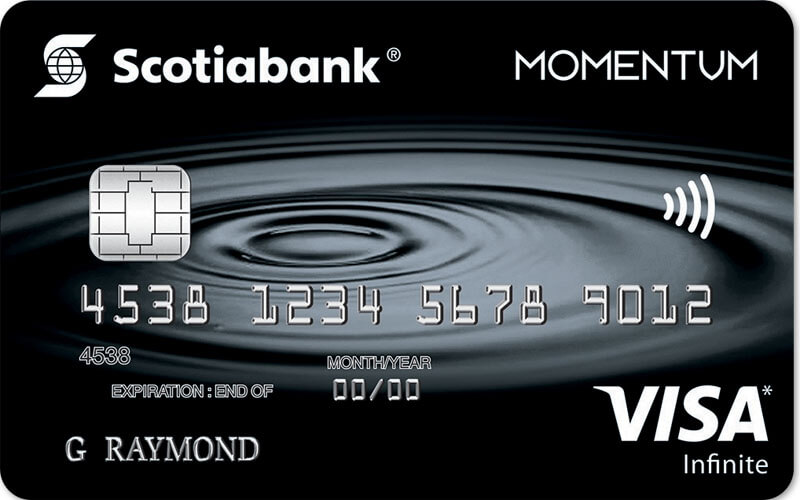 Annual rewards*: $405
If you primarily pay for gas and groceries with plastic then this is the card for you. You'll earn 4% back on that spending, plus you'll earn 2% on recurring bills paid through the card. At $99, the annual fee is typical for a premium card but each supplemental card costs $30, which can water down the benefit of combining household spending on a single account.
Only spend $500/month?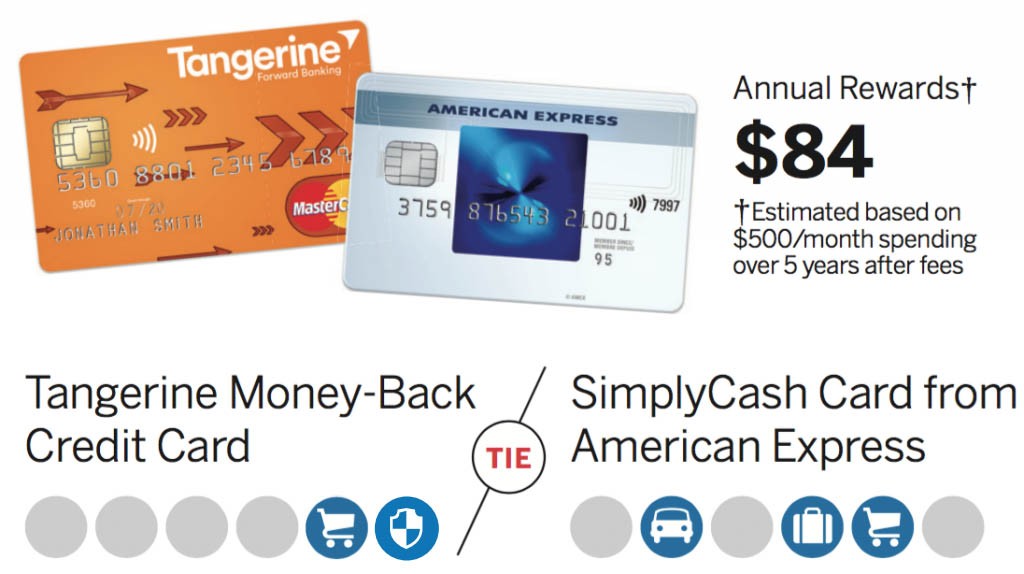 These no-fee cards offer the same rewards when put to the test. The Tangerine Money-Back credit card earns 2% on two spending categories of your choice and 1% on everything else. Customers with a Tangerine savings account can also add a third cash-back category earning 2% (as we assume here). Contrast that with the Amex's SimplyCash card, which earns a flat 1.25% on every purchase. The Amex card also offers insurance perks like car rental insurance, which you don't often see on a no-fee card.

Find the perfect card for you with the MoneySense Credit Card Finder »
Read more:
Expert hacks to boost loyalty points »

Canadians are most satisfied with these cards »
Knock 10% off your credit card balance »
Two cash-back cards are better than one »
—Updated to reflect that the Tangerine Money-Back Credit Card does offer purchase assurance and extended warranty—