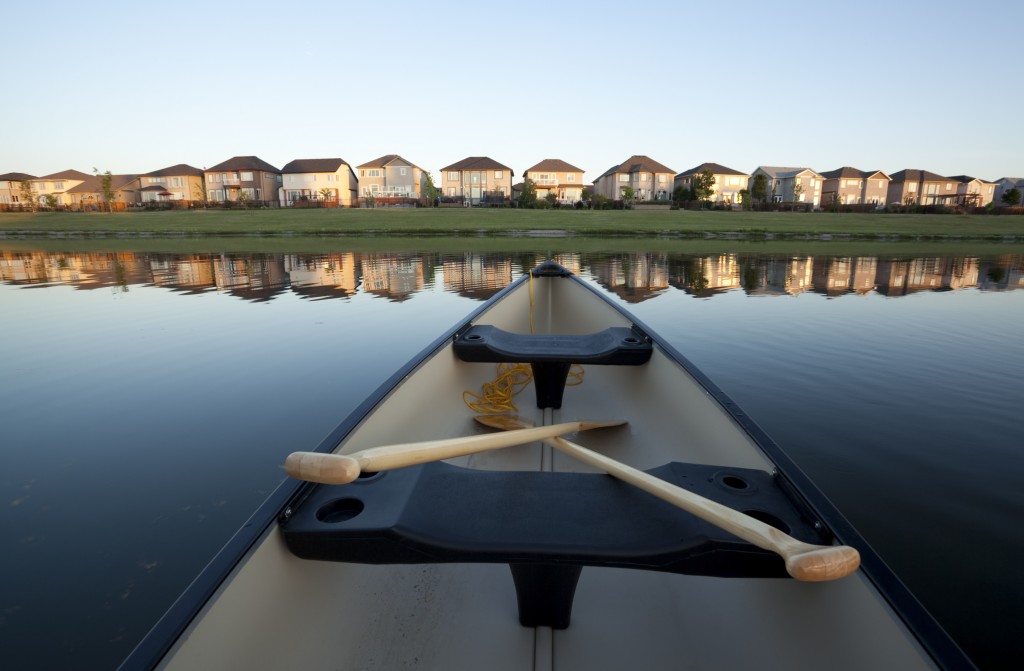 Thinking about buying real estate in Canada this year? Get ready for a carnival. But instead of using bright lights and loud noises to distract would-be customers, the housing market relies on ever-increasing prices and the promise of future wealth to entice and awe.
Leaving a carnival a few bucks short isn't a big deal, but make the wrong choice in today's housing market and you could end up in a scary financial place, as sky-high prices continue to climb. Consider the Toronto market: Despite predictions the market would finally cool, sales in Canada's largest city surged dramatically in the first two months of 2015, with the average home price jumping more than 10% year-over-year.
In a high-stakes market it's tough to find advice you can trust, but we can help. We know most buyers are primarily concerned about two main things: They don't want to overpay for their house, and they want to buy in an area where housing prices will keep rising after they buy.
To help you find these rare locales, we developed a proprietary real estate rating system. First we take a long hard look at housing prices in a given area, to make sure homes are reasonably priced compared to those in surrounding areas. Then we look at housing price trends to find places where home prices are most likely to keep rising in the years to come. In the pages that follow, we first apply our ranking system to Canada's 35 largest cities. Then, for the big four—Vancouver, Calgary, Edmonton, Toronto and Montreal—we drill down deeper, rating every single neighbourhood in each city, so you can find exactly the right place to buy now.
Ranking the top 35 cities
To rank Canada's largest 35 cities, we collected data from the Canada Mortgage and Housing Corporation, Environics Analytics and other sources in four categories: value, momentum, economic strength and rental income potential. These metrics helped us find cities where homes are reasonably priced, but where the economy is strong enough to ensure that prices will continue to rise.
We want to make sure you don't overpay for your home, so we started by comparing average rent to average home prices in each city. Experts agree that if a city has a high price-to-rent ratio, then the market is overpriced. Then, we examined each city's housing affordability. Taking into consideration local wages, we calculated how many years of average household income it would take to buy a typical family home.
Next, we set out to find markets where prices will continue to rise. We looked at whether the real estate market was balanced or not using the sales-to-listings ratio, which measures the balance between supply and demand. If a market has more demand than supply, we know it's a seller's market, and prices will likely go up. We also examined how fast home prices have risen over the last year and over the last five years, and how much rents have appreciated over the half decade, as rapidly rising rents indicate a community with a pent-up demand for housing.
After that, we turned our attention to each city's local economy. By analyzing unemployment rates, gross domestic product estimates and discretionary income levels, we were able to get a read on the local economic strength of each region—important because house prices will only go up if local residents can afford to pay them.