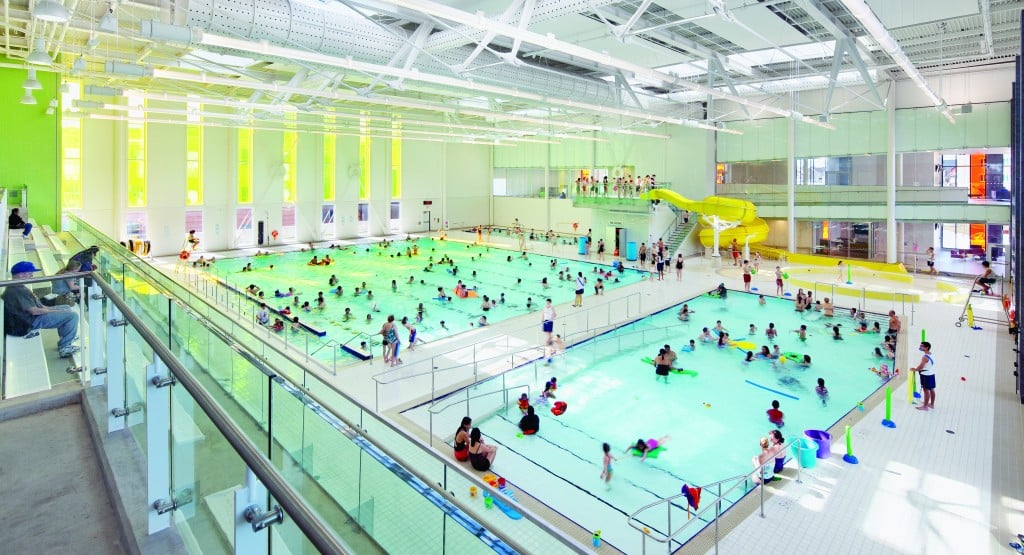 If you judged Toronto's housing market based on media headlines you'd think there wasn't a neighbourhood left that offered good value. You'd be wrong. While certain neighbourhoods—such as Old Oakville, Lambton Baby Point or High Park North—have been priced right out of competition, other neighbourhoods still offer the chance to buy a great place for $500,000 and up.
Topping the list is a little-known area in North York known as Pleasant View. Bordered by Victoria Park Avenue to the east and the Don Valley Parkway to the west, the benchmark price of a Pleasant View home is only a smidge higher than the average Greater Toronto Area benchmark. So rather than pay the average $1.2 million for a home in neighbouring Bayview Village, or $902,000 for a Henry Farm home, families can buy into Pleasant View for $600,000 or so and still get great access to Fairview Mall and Don Mills Station, the last subway stop on the Sheppard Line. But price only tells part of the story. According to Nazir Shivji, a broker with Century 21 Percy Fulton Ltd., the neighbourhood is a hot spot for mainland Chinese buyers and Iranian families. "These ethnic groups are willing to pay a lot more to get into this community."
Photo gallery: Top 25 Toronto neighbourhoods to buy in »
If you want to live closer to downtown and a great school district is important, you might want to consider our No. 2 neighbourhood: East End-Danforth, a community bordered by Coxwell Avenue and Victoria Park Avenue.
Commonly referred to as the "Upper Beaches," this area boasts good elementary schools and a top-ranking high school (Malvern Collegiate Institute ranks 46 out of 691 schools on Fraser Institute's list). Yet the benchmark house price is just $592,200, in part because it isn't viewed as desirable as the more affluent Beaches and Leslieville neighbourhoods nearby. While its lack of trendy commercial spaces can be a deterrent for some buyers, the area is changing fast says Diane Tobia, realtor with RE/MAX Hallmark Realty Ltd. There's a Starbucks now, although the real community hotspot is the cozy Fade In Cafe located beside the Main Street library.
For excellent access to the downtown core consider our No. 3 neighbourhood, Regent Park. The area's century-old worker homes aren't as majestic as the old Victorians found in nearby Cabbagetown, but the neighbourhood has come a long way from its former days as a respite for the down-and-out. These days, Regent Park offers the urban professional a short 15-minute walk to both the subway and downtown Toronto's iconic Eaton Centre.
If you're looking for a good school zone option however, check out our No. 4 neighbourhood Hillcrest. The Arbor Glen Public School ranks No. 1 out of 3,030 schools on the Fraser Institute's school list, while Hillmount Public School, another neighbourhood elementary school, ranks No. 18.
| Rank | Rank | Neighbourhood (Area) | Neighbourhood (Area) | Average price | Average price | Average price vs. area | Neighbourhood price vs. metro district | Neighbourhood price vs. greater city area | Value grade | Value grade | 1-year price appreciation | 5-year price appreciation | Momentum grade | Momentum grade | Realtor grade | Realtor grade |
| --- | --- | --- | --- | --- | --- | --- | --- | --- | --- | --- | --- | --- | --- | --- | --- | --- |
| 1 | 1 | Pleasant View (Toronto) | Pleasant View (Toronto) | $617,500 | $617,500 | 69.8% | 83.6% | 102.2% | A | A | 17.5% | 52.8% | A | A | C | C |
| 2 | 2 | East End-Danforth (Toronto) | East End-Danforth (Toronto) | $592,200 | $592,200 | 80.9% | 80.2% | 98.0% | A | A | 10.1% | 51.5% | B | B | B | B |
| 3 | 3 | Regent Park (Toronto) | Regent Park (Toronto) | $561,000 | $561,000 | 77.1% | 76.0% | 92.8% | A | A | 22.0% | 44.9% | A | A | C | C |
| 4 | 4 | Hillcrest Village (Toronto) | Hillcrest Village (Toronto) | $815,300 | $815,300 | 92.2% | 110.4% | 134.9% | D | D | 18.2% | 57.8% | A | A | B | B |
| 5 | 5 | Cornell (Markham) | Cornell (Markham) | $497,000 | $497,000 | 67.8% | 72.7% | 82.2% | A | A | 12.2% | 41.4% | C | C | C | C |
| 6 | 6 | Village Green-South Unionville (Markham) | Village Green-South Unionville (Markham) | $623,100 | $623,100 | 85.0% | 91.1% | 103.1% | B | B | 11.8% | 49.3% | A | A | B | B |
| 7 | 7 | Milliken Mills West (Markham) | Milliken Mills West (Markham) | $621,900 | $621,900 | 84.8% | 91.0% | 102.9% | B | B | 12.5% | 65.2% | A | A | C | C |
| 8 | 8 | Central (Oshawa) | Central (Oshawa) | $244,000 | $244,000 | 82.3% | 64.6% | 40.4% | A | A | 16.1% | 48.5% | A | A | D | D |
| 9 | 9 | Little Portugal (Toronto) | Little Portugal (Toronto) | $657,200 | $657,200 | 86.7% | 89.0% | 108.7% | B | B | 12.4% | 39.3% | C | C | A | A |
| 10 | 10 | Crosby (Richmond Hill) | Crosby (Richmond Hill) | $635,600 | $635,600 | 79.3% | 93.0% | 105.2% | B | B | 12.8% | 59.2% | A | A | D | D |
| 11 | 11 | Greenwood-Coxwell (Toronto) | Greenwood-Coxwell (Toronto) | $575,000 | $575,000 | 87.6% | 77.8% | 95.1% | B | B | 9.0% | 50.3% | B | B | B | B |
| 12 | 12 | Langstaff (Richmond Hill) | Langstaff (Richmond Hill) | $634,000 | $634,000 | 79.1% | 92.7% | 104.9% | B | B | 7.4% | 58.3% | B | B | B | B |
| 13 | 13 | Oak Ridges (Richmond Hill) | Oak Ridges (Richmond Hill) | $719,600 | $719,600 | 89.8% | 105.3% | 119.1% | C | C | 11.8% | 52.8% | A | A | B | B |
| 14 | 14 | Bayview Wellington (Aurora) | Bayview Wellington (Aurora) | $478,600 | $478,600 | 81.3% | 70.0% | 79.2% | A | A | 10.8% | 48.5% | B | B | D | D |
| 15 | 15 | Maple (Vaughan) | Maple (Vaughan) | $606,600 | $606,600 | 86.1% | 88.7% | 100.4% | B | B | 8.1% | 46.4% | C | C | B | B |
| 16 | 16 | North Richvale (Richmond Hill) | North Richvale (Richmond Hill) | $637,400 | $637,400 | 79.6% | 93.2% | 105.5% | B | B | 11.6% | 44.8% | B | B | C | C |
| 17 | 17 | Crescent Town (Toronto) | Crescent Town (Toronto) | $458,900 | $458,900 | 77.4% | 62.1% | 75.9% | A | A | 15.1% | 41.9% | B | B | D | D |
| 18 | 18 | Shoreacres (Burlington) | Shoreacres (Burlington) | $558,100 | $558,100 | 99.0% | 90.2% | 92.3% | D | D | 11.7% | 51.0% | A | A | A | A |
| 19 | 19 | Concord (Vaughan) | Concord (Vaughan) | $585,000 | $585,000 | 83.1% | 85.6% | 96.8% | B | B | 9.3% | 40.9% | D | D | B | B |
| 20 | 20 | Newtonbrook East (Toronto) | Newtonbrook East (Toronto) | $1,052,800 | $1,052,800 | 91.1% | 142.5% | 174.2% | D | D | 14.9% | 59.1% | A | A | C | C |
| 21 | 21 | Lakeview (Oshawa) | Lakeview (Oshawa) | $258,800 | $258,800 | 87.3% | 68.5% | 42.8% | A | A | 16.1% | 57.6% | A | A | D | D |
| 22 | 22 | Oak Ridges Lake Wilcox (Richmond Hill) | Oak Ridges Lake Wilcox (Richmond Hill) | $692,400 | $692,400 | 86.4% | 101.3% | 114.6% | B | B | 10.5% | 52.3% | A | A | C | C |
| 23 | 23 | Old Markham Village (Markham) | Old Markham Village (Markham) | $709,800 | $709,800 | 96.8% | 103.8% | 117.4% | D | D | 15.9% | 66.6% | A | A | C | C |
| 24 | 24 | Town Centre (Pickering) | Town Centre (Pickering) | $428,400 | $428,400 | 87.6% | 113.4% | 70.9% | B | B | 13.3% | 51.8% | A | A | C | C |
| 25 | 25 | Middlefield (Markham) | Middlefield (Markham) | $658,500 | $658,500 | 89.8% | 96.3% | 109.0% | C | C | 14.0% | 53.5% | A | A | C | C |
| 26 | 26 | Village East (Pickering) | Village East (Pickering) | $382,300 | $382,300 | 78.1% | 101.2% | 63.3% | A | A | 12.2% | 45.9% | B | B | D | D |
| 27 | 27 | Stouffville (Whitchurch-Stouffville) | Stouffville (Whitchurch-Stouffville) | $598,500 | $598,500 | 84.8% | 87.6% | 99.0% | B | B | 13.1% | 43.9% | B | B | C | C |
| 28 | 28 | Harding (Richmond Hill) | Harding (Richmond Hill) | $671,400 | $671,400 | 83.8% | 98.2% | 111.1% | B | B | 14.1% | 42.9% | B | B | C | C |
| 29 | 29 | Weston-Pellam Park (Toronto) | Weston-Pellam Park (Toronto) | $463,600 | $463,600 | 92.7% | 62.8% | 76.7% | B | B | 12.3% | 57.3% | A | A | D | D |
| 30 | 30 | Uptown Core (Oakville) | Uptown Core (Oakville) | $483,100 | $483,100 | 66.9% | 78.1% | 79.9% | A | A | 11.7% | 21.9% | D | D | A | A |
| 31 | 31 | Parkwoods-Donalda (Toronto) | Parkwoods-Donalda (Toronto) | $792,500 | $792,500 | 87.6% | 107.3% | 131.1% | C | C | 11.6% | 47.6% | B | B | C | C |
| 32 | 32 | Appleby (Burlington) | Appleby (Burlington) | $489,300 | $489,300 | 86.8% | 79.1% | 81.0% | B | B | 9.8% | 39.4% | D | D | B | B |
| 33 | 33 | Dufferin Grove (Toronto) | Dufferin Grove (Toronto) | $710,600 | $710,600 | 93.7% | 96.2% | 117.6% | D | D | 10.2% | 50.4% | B | B | B | B |
| 34 | 34 | Raymerville (Markham) | Raymerville (Markham) | $633,800 | $633,800 | 86.5% | 92.7% | 104.9% | B | B | 11.9% | 43.4% | B | B | C | C |
| 35 | 35 | Lakeview Estates (Vaughan) | Lakeview Estates (Vaughan) | $594,900 | $594,900 | 84.5% | 87.0% | 98.4% | B | B | 10.8% | 38.7% | D | D | B | B |
| 36 | 36 | Wychwood (Toronto) | Wychwood (Toronto) | $766,000 | $766,000 | 66.9% | 103.7% | 126.7% | B | B | 3.4% | 48.2% | D | D | B | B |
| 37 | 37 | Jefferson (Richmond Hill) | Jefferson (Richmond Hill) | $738,600 | $738,600 | 92.2% | 108.0% | 122.2% | D | D | 10.4% | 50.5% | B | B | B | B |
| 38 | 38 | Greensborough (Markham) | Greensborough (Markham) | $666,500 | $666,500 | 90.9% | 97.5% | 110.3% | C | C | 13.4% | 53.3% | A | A | D | D |
| 39 | 39 | Don Valley Village (Toronto) | Don Valley Village (Toronto) | $851,000 | $851,000 | 96.3% | 115.2% | 140.8% | D | D | 16.1% | 56.7% | A | A | C | C |
| 40 | 40 | Milliken Mills East (Markham) | Milliken Mills East (Markham) | $684,100 | $684,100 | 93.3% | 100.1% | 113.2% | D | D | 12.4% | 59.0% | A | A | D | D |
| 41 | 41 | Schomberg (King) | Schomberg (King) | $562,000 | $562,000 | 77.6% | 82.2% | 93.0% | A | A | 9.5% | 41.5% | C | C | C | C |
| 42 | 42 | German Mills (Markham) | German Mills (Markham) | $661,300 | $661,300 | 90.2% | 96.7% | 109.4% | C | C | 11.9% | 45.1% | B | B | C | C |
| 43 | 43 | Bayview Northeast (Aurora) | Bayview Northeast (Aurora) | $527,600 | $527,600 | 89.7% | 77.2% | 87.3% | B | B | 10.3% | 41.3% | C | C | C | C |
| 44 | 44 | West Hill (Toronto) | West Hill (Toronto) | $481,900 | $481,900 | 86.0% | 65.2% | 79.7% | A | A | 12.1% | 40.7% | C | C | D | D |
| 45 | 45 | Aurora Heights (Aurora) | Aurora Heights (Aurora) | $548,800 | $548,800 | 93.3% | 80.3% | 90.8% | C | C | 8.4% | 51.2% | B | B | C | C |
| 46 | 46 | Blake-Jones (Toronto) | Blake-Jones (Toronto) | $673,400 | $673,400 | 102.6% | 91.2% | 111.4% | D | D | 14.8% | 57.1% | A | A | C | C |
| 47 | 47 | Orchard (Burlington) | Orchard (Burlington) | $562,400 | $562,400 | 99.8% | 90.9% | 93.1% | D | D | 11.0% | 45.5% | B | B | B | B |
| 48 | 48 | Bayview Fairway-Bayview Country Club Estates (Markham) | Bayview Fairway-Bayview Country Club Estates (Markham) | $646,500 | $646,500 | 88.2% | 94.6% | 107.0% | C | C | 11.4% | 40.9% | C | C | C | C |
| 49 | 49 | Church-Yonge Corridor (Toronto) | Church-Yonge Corridor (Toronto) | $566,000 | $566,000 | 77.8% | 76.6% | 93.6% | A | A | 15.3% | 22.3% | D | D | B | B |
| 50 | 50 | Creditview (Mississauga) | Creditview (Mississauga) | $523,400 | $523,400 | 88.7% | 102.4% | 86.6% | C | C | 7.5% | 43.8% | D | D | B | B |
| 51 | 51 | Uptown (Burlington) | Uptown (Burlington) | $427,900 | $427,900 | 75.9% | 69.1% | 70.8% | A | A | 9.4% | 35.5% | D | D | C | C |
| 52 | 52 | Oakwood-Vaughan (Toronto) | Oakwood-Vaughan (Toronto) | $576,800 | $576,800 | 55.6% | 78.1% | 95.4% | A | A | 5.5% | 47.5% | D | D | C | C |
| 53 | 53 | Aurora Village (Aurora) | Aurora Village (Aurora) | $554,800 | $554,800 | 94.3% | 81.2% | 91.8% | C | C | 7.5% | 58.7% | B | B | C | C |
| 54 | 54 | Markham Village (Markham) | Markham Village (Markham) | $664,000 | $664,000 | 90.6% | 97.1% | 109.9% | C | C | 10.0% | 48.0% | B | B | C | C |
| 55 | 55 | Wismer (Markham) | Wismer (Markham) | $709,300 | $709,300 | 96.8% | 103.8% | 117.4% | D | D | 12.9% | 53.7% | A | A | C | C |
| 56 | 56 | Bullock (Markham) | Bullock (Markham) | $715,500 | $715,500 | 97.6% | 104.7% | 118.4% | D | D | 18.1% | 60.1% | A | A | D | D |
| 57 | 57 | Bay Ridges (Pickering) | Bay Ridges (Pickering) | $412,400 | $412,400 | 84.3% | 109.2% | 68.2% | B | B | 9.1% | 42.9% | C | C | C | C |
| 58 | 58 | Blackstock (Scugog) | Blackstock (Scugog) | $308,100 | $308,100 | 77.0% | 81.6% | 51.0% | A | A | 10.4% | 37.6% | D | D | D | D |
| 59 | 59 | Woodbine Corridor (Toronto) | Woodbine Corridor (Toronto) | $623,200 | $623,200 | 85.2% | 84.4% | 103.1% | B | B | 7.4% | 42.3% | D | D | C | C |
| 60 | 60 | Cedarwood (Markham) | Cedarwood (Markham) | $534,500 | $534,500 | 72.9% | 78.2% | 88.4% | A | A | 5.7% | 45.9% | D | D | C | C |
| 61 | 61 | Devonsleigh (Richmond Hill) | Devonsleigh (Richmond Hill) | $697,400 | $697,400 | 87.1% | 102.0% | 115.4% | C | C | 6.1% | 49.5% | C | C | C | C |
| 62 | 62 | College Park (Oakville) | College Park (Oakville) | $570,400 | $570,400 | 79.0% | 92.2% | 94.4% | A | A | 7.4% | 37.7% | D | D | B | B |
| 63 | 63 | Dovercourt-Wallace Emerson-Junction (Toronto) | Dovercourt-Wallace Emerson-Junction (Toronto) | $636,600 | $636,600 | 88.0% | 86.2% | 105.3% | B | B | 1.2% | 52.1% | D | D | C | C |
| 64 | 64 | Bristol-London (Newmarket) | Bristol-London (Newmarket) | $423,200 | $423,200 | 83.3% | 61.9% | 70.0% | A | A | 9.9% | 42.0% | C | C | D | D |
| 65 | 65 | Woodbine-Lumsden (Toronto) | Woodbine-Lumsden (Toronto) | $532,800 | $532,800 | 89.8% | 72.1% | 88.2% | B | B | 10.9% | 37.7% | D | D | C | C |
| 66 | 66 | Mt Albert (East Gwillimbury) | Mt Albert (East Gwillimbury) | $413,900 | $413,900 | 80.5% | 60.5% | 68.5% | A | A | 4.2% | 48.0% | D | D | D | D |
| 67 | 67 | Berczy (Markham) | Berczy (Markham) | $746,000 | $746,000 | 101.8% | 109.1% | 123.4% | D | D | 16.9% | 59.0% | A | A | C | C |
| 68 | 68 | Huron Heights-Leslie Valley (Newmarket) | Huron Heights-Leslie Valley (Newmarket) | $483,200 | $483,200 | 95.1% | 70.7% | 79.9% | C | C | 8.5% | 48.2% | C | C | C | C |
| 69 | 69 | Steeles (Toronto) | Steeles (Toronto) | $601,500 | $601,500 | 94.4% | 81.4% | 99.5% | C | C | 10.6% | 48.8% | B | B | D | D |
| 70 | 70 | Vinegar Hill (Markham) | Vinegar Hill (Markham) | $529,800 | $529,800 | 72.3% | 77.5% | 87.7% | A | A | 6.2% | 39.5% | D | D | C | C |
| 71 | 71 | Brant Hills (Burlington) | Brant Hills (Burlington) | $400,300 | $400,300 | 71.0% | 64.7% | 66.2% | A | A | 12.2% | 24.1% | D | D | C | C |
| 72 | 72 | Agincourt North (Toronto) | Agincourt North (Toronto) | $565,900 | $565,900 | 96.2% | 76.6% | 93.6% | C | C | 9.3% | 59.6% | A | A | D | D |
| 73 | 73 | Mountainside (Burlington) | Mountainside (Burlington) | $395,700 | $395,700 | 70.2% | 63.9% | 65.5% | A | A | 11.1% | 34.8% | D | D | D | D |
| 74 | 74 | Glen Shields (Vaughan) | Glen Shields (Vaughan) | $545,900 | $545,900 | 77.5% | 79.9% | 90.3% | A | A | 10.2% | 36.2% | D | D | D | D |
| 75 | 75 | Cathedraltown (Markham) | Cathedraltown (Markham) | $726,300 | $726,300 | 99.1% | 106.2% | 120.2% | D | D | 15.5% | 49.4% | A | A | C | C |
| 76 | 76 | Briar Hill-Belgravia (Toronto) | Briar Hill-Belgravia (Toronto) | $540,900 | $540,900 | 101.6% | 73.2% | 89.5% | D | D | 11.7% | 47.5% | B | B | C | C |
| 77 | 77 | Newtonbrook West (Toronto) | Newtonbrook West (Toronto) | $865,600 | $865,600 | 100.0% | 117.2% | 143.2% | D | D | 11.6% | 55.4% | A | A | C | C |
| 78 | 78 | Gorham-College Manor (Newmarket) | Gorham-College Manor (Newmarket) | $513,100 | $513,100 | 101.0% | 75.1% | 84.9% | D | D | 10.8% | 45.2% | B | B | C | C |
| 79 | 79 | Malton (Mississauga) | Malton (Mississauga) | $433,000 | $433,000 | 73.4% | 84.7% | 71.6% | A | A | 10.7% | 45.0% | B | B | D | D |
| 80 | 80 | Northgate (Brampton) | Northgate (Brampton) | $364,800 | $364,800 | 84.7% | 71.4% | 60.4% | A | A | 5.8% | 37.6% | D | D | C | C |
| 81 | 81 | Brownridge (Vaughan) | Brownridge (Vaughan) | $642,100 | $642,100 | 91.2% | 93.9% | 106.2% | C | C | 12.5% | 38.8% | C | C | C | C |
| 82 | 82 | Aurora Grove (Aurora) | Aurora Grove (Aurora) | $460,100 | $460,100 | 78.2% | 67.3% | 76.1% | A | A | 8.3% | 33.1% | D | D | C | C |
| 83 | 83 | Downtown Whitby (Whitby) | Downtown Whitby (Whitby) | $367,800 | $367,800 | 88.2% | 97.4% | 60.9% | B | B | 9.5% | 36.6% | D | D | C | C |
| 84 | 84 | Keelesdale-Eglinton West (Toronto) | Keelesdale-Eglinton West (Toronto) | $506,300 | $506,300 | 101.3% | 68.5% | 83.8% | D | D | 13.3% | 54.9% | A | A | D | D |
| 85 | 85 | Holland Landing (East Gwillimbury) | Holland Landing (East Gwillimbury) | $458,100 | $458,100 | 89.1% | 67.0% | 75.8% | B | B | 6.1% | 45.1% | D | D | D | D |
| 86 | 86 | Central Park (Brampton) | Central Park (Brampton) | $357,800 | $357,800 | 83.1% | 70.0% | 59.2% | A | A | 5.4% | 38.4% | D | D | C | C |
| 87 | 87 | Victoria Village (Toronto) | Victoria Village (Toronto) | $641,200 | $641,200 | 70.9% | 86.8% | 106.1% | A | A | 6.3% | 40.0% | D | D | C | C |
| 88 | 88 | Central Newmarket (Newmarket) | Central Newmarket (Newmarket) | $457,400 | $457,400 | 90.0% | 66.9% | 75.7% | B | B | 8.7% | 47.8% | C | C | D | D |
| 89 | 89 | Port Perry (Scugog) | Port Perry (Scugog) | $405,400 | $405,400 | 101.3% | 107.3% | 67.1% | D | D | 14.0% | 43.8% | B | B | C | C |
| 90 | 90 | Mount Dennis (Toronto) | Mount Dennis (Toronto) | $438,800 | $438,800 | 82.5% | 59.4% | 72.6% | A | A | 11.4% | 37.0% | D | D | D | D |
| 91 | 91 | Milliken (Toronto) | Milliken (Toronto) | $584,900 | $584,900 | 99.4% | 79.2% | 96.8% | D | D | 10.3% | 54.3% | A | A | D | D |
| 92 | 92 | Rouge River Estates (Markham) | Rouge River Estates (Markham) | $637,900 | $637,900 | 87.0% | 93.3% | 105.5% | B | B | 5.8% | 45.5% | D | D | C | C |
| 93 | 93 | Woburn (Toronto) | Woburn (Toronto) | $502,700 | $502,700 | 99.3% | 68.1% | 83.2% | D | D | 10.8% | 46.7% | B | B | D | D |
| 94 | 94 | Box Grove (Markham) | Box Grove (Markham) | $712,300 | $712,300 | 97.2% | 104.2% | 117.9% | D | D | 13.4% | 45.8% | A | A | D | D |
| 95 | 95 | Queensville (East Gwillimbury) | Queensville (East Gwillimbury) | $448,000 | $448,000 | 87.2% | 65.5% | 74.1% | A | A | 4.5% | 43.9% | D | D | D | D |
| 96 | 96 | Woodland Hill (Newmarket) | Woodland Hill (Newmarket) | $461,600 | $461,600 | 90.8% | 67.5% | 76.4% | B | B | 6.9% | 39.9% | D | D | C | C |
| 97 | 97 | Rouge E10 (Toronto) | Rouge E10 (Toronto) | $571,000 | $571,000 | 101.9% | 77.3% | 94.5% | D | D | 11.8% | 46.0% | B | B | D | D |
| 98 | 98 | Flemingdon Park (Toronto) | Flemingdon Park (Toronto) | $627,100 | $627,100 | 57.1% | 84.9% | 103.8% | A | A | 16.9% | 35.3% | C | C | D | D |
| 99 | 99 | Rouge Park (Pickering) | Rouge Park (Pickering) | $514,400 | $514,400 | 105.2% | 136.2% | 85.1% | D | D | 12.6% | 56.1% | A | A | C | C |
| 100 | 100 | West Humber-Claireville (Toronto) | West Humber-Claireville (Toronto) | $484,100 | $484,100 | 99.1% | 65.5% | 80.1% | C | C | 10.8% | 45.9% | B | B | D | D |
| 101 | 101 | Vanier (Oshawa) | Vanier (Oshawa) | $241,200 | $241,200 | 81.3% | 63.9% | 39.9% | A | A | 8.2% | 36.6% | D | D | D | D |
| 102 | 102 | Ionview (Toronto) | Ionview (Toronto) | $479,700 | $479,700 | 91.2% | 64.9% | 79.4% | B | B | 7.4% | 42.4% | D | D | D | D |
| 103 | 103 | Malvern (Toronto) | Malvern (Toronto) | $369,100 | $369,100 | 80.6% | 50.0% | 61.1% | A | A | 5.8% | 49.4% | D | D | D | D |
| 104 | 104 | Beechborough-Greenbrook (Toronto) | Beechborough-Greenbrook (Toronto) | $518,200 | $518,200 | 97.4% | 70.2% | 85.7% | C | C | 9.8% | 45.9% | C | C | D | D |
| 105 | 105 | Oakridge (Toronto) | Oakridge (Toronto) | $458,400 | $458,400 | 86.1% | 62.1% | 75.8% | A | A | 1.9% | 46.1% | D | D | D | D |
| 106 | 106 | Morningside (Toronto) | Morningside (Toronto) | $476,500 | $476,500 | 94.1% | 64.5% | 78.8% | B | B | 10.6% | 36.1% | D | D | D | D |
| 107 | 107 | Farewell (Oshawa) | Farewell (Oshawa) | $375,000 | $375,000 | 126.4% | 99.3% | 62.0% | D | D | 28.7% | 96.3% | A | A | D | D |
| 108 | 108 | Virginia (Georgina) | Virginia (Georgina) | $516,800 | $516,800 | 155.1% | 75.6% | 85.5% | D | D | 20.0% | 75.3% | A | A | D | D |
| 109 | 109 | Mount Olive-Silverstone-Jamestown (Toronto) | Mount Olive-Silverstone-Jamestown (Toronto) | $483,900 | $483,900 | 99.0% | 65.5% | 80.1% | C | C | 8.1% | 50.1% | C | C | D | D |