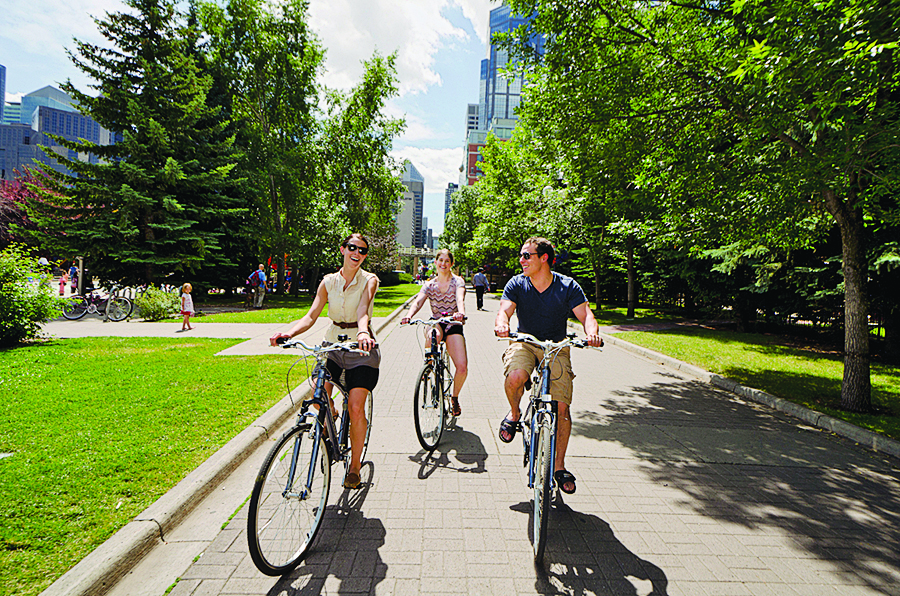 The slide in Calgary's housing market is a hot topic these days, but most Calgarians aren't too worried. Certainly, the oil slump will dampen home prices in the short term, but Alberta's largest city is a more resilient than it used to be. With a mayor who captures headlines for all the right reasons—Naheed Nenshi recently won the World Mayor Prize—and a six-part economic plan to keep the economy going, most native Calgarians know that the city is diverse enough to weather the immediate storm and boom once again.
When we crunched the numbers for Calgary, we looked for growth communities that would minimize the risk of falling prices. Our No. 1-ranked neighbourhood is Glenbrook, a solid, middle-class community in the southwest, built just before the 1970s oil boom. Glenbrook features a grid of well-kept bungalows, "but it's a neighbourhood in transition," says Kevin Seitz, local realtor with Discover Real Estate Ltd. "Grandparents still live in this well-maintained community, but now the next generation of families is buying, moving in and renovating."
Although the area's average house price is $30,000 more then the city average, it is still seen as offering great value thanks to great access to both the mountains and downtown. In less than an hour, residents can be in Canmore and the Rocky Mountains, and you can easily drive to downtown Calgary in just 15 minutes.
Photo gallery: Top 25 Calgary neighbourhoods to buy in »
Live chat: Romana King takes reader real estate questions »
Rosscarrock, the No. 2 neighbourhood, is another southwest community dominated by raised bungalows, but the zoning for this neighbourhood now allows for infills, and developers are snapping up property. The extra-wide lots encourage building sets of two-storey, semi-detached homes with solid rooflines and stone accents. "These new builds are what attracts the urban professional who wants to start a family," says Seitz. Those fortunate enough to buy an old bungalow can also renovate and enjoy a basic home that will appreciate as the area is developed.
In the No. 3 neighbourhood of Kingsland, average home prices are about $40,000 cheaper than the city average and as a result, houses often sell within hours of being listed. According to Seitz, the neighbourhood is "a sort of return to their roots" for many Kingsland home buyers. "Buyers are getting a decent-sized raised bungalow that lets them tear out the inner walls quite easily to make the home into an open-concept space." Plus, the area is centrally located, just a 15-minute drive from downtown, or a short walk or bus ride to two light-rail transit stations.
Thanks to the plunge in oil prices, home-buying in Calgary is temporarily on hold, says Seitz. "The market is fickle and buyers are waiting to see if prices will drop," he notes. But Seitz isn't worried about the market permanently seizing up. "There are always people who need to sell or buy despite what the market is doing, so we concentrate on giving them the best options."