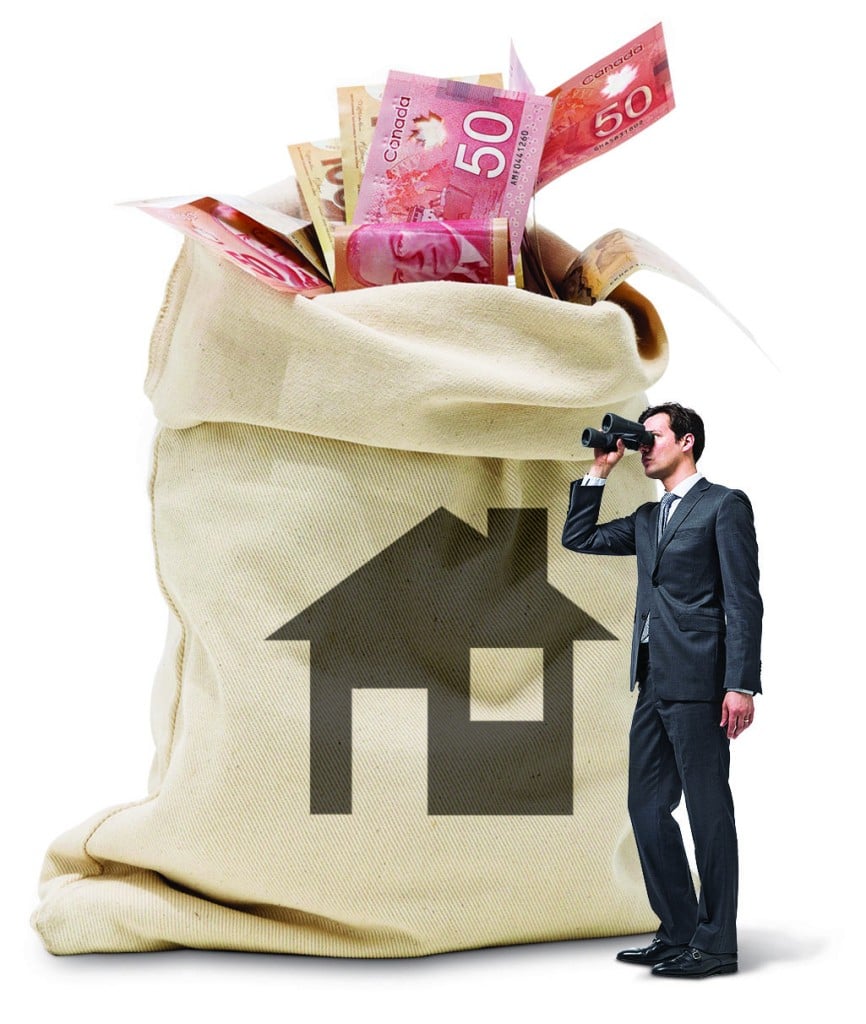 Buy a house. Don't buy a house. Soft landing. Crash landing. As we start the new year, the question on everyone's mind is: What can we expect from Canada's housing market?
Once again, experts agree that housing affordability is stretched, historically low interest rates will rise, and housing prices will drop. Rewind 365 days and you could be reading a forecast for 2014. But this time the experts agree: prices really will fall and it's got everything to do with the recovery of the global economy.
Now, if the global economy were a ballgame we wouldn't be in the World Series. Oil prices are depressed and Europe is still struggling with its credit crunch. But things are slowly improving in the U.S. and within Canada, and the important teams are still in the game: our employment rate is stable, oil prices are not (yet) low enough to cause real concern, and exports have picked up as the value of our dollar has dropped. All this leads most economists to believe we'll see slightly higher bond and mortgage rates and a nation-wide cooling of the housing market over the next couple of years.
Robert Hogue, senior economist with RBC Bank, says he believes the coming year will be "a moderating phase for the market with a soft landing in 2016." Hogue predicts national home prices will actually rise 1% or maybe 1.5% in 2015, as buyers race to get in the market before mortgage rates increase, after which prices will fall later in the year. "It's one of the reasons why 2014 was such a strong year."
But he cautions home owners: "Canada's real estate market really is a multi-headed beast. It's essentially very strong in Toronto, Vancouver and Calgary, but it's balanced or soft in the majority of other markets." As such, he predicts we'll see a cooling of the three biggest markets by the end of the year in response to small mortgage rate hikes starting mid-year.
READ: Protect yourself in an uncertain real estate market »
Now, if the prime rate were to climb from its current 3% level to 5% or 6% over the next year or two, many Canadians could find themselves in deep trouble, says Hogue. But he isn't sure we'll see rates shooting up that fast any time soon. Until recently, analysts and policy makers considered 5% to be the neutral or natural interest rate. It was the rate that allowed full employment, a stable inflation rate, and a sustainable growing economy. But Hogue, along with economists from Morgan Stanley and analysts from the C.D. Howe Institute, believe that the "new neutral rate" has actually dropped.
The primary reason is the impact baby boomers continue to have on the national economy. As boomers continue to age and leave the workforce, Canada can expect a slowing of the labour market, which will depress productivity growth, limit the economy, and suppress potential inflation, explains Hogue. "If the new normal is markedly below what we're used to, then we won't see as much downward pressure on housing prices," he says.