Q: I want to know if I have to repay my HBP loan to the same RRSP account. I have an RRSP account at a financial institute that my company uses, but I like my RRSP at another financial institution (let's call it Bank B), as they give me better returns on my mutual funds. I wonder if I can deposit my HBP repayment directly to the RRSP account in Bank B or must I repay it back to Bank A, where I withdrew the money? Are there any implications from either the CRA or Bank A?
— Chong, Edmonton, Alta.  
---
Ayana Forward is a Certified Financial Planner with Ryan Lamontagne Inc. in Ottawa: 
The Home Buyer's Plan installment payments can be deposited to any institution that issues RRSPs. So yes, you can deposit your HBP repayments to Bank B—the money does not have to go back into Bank A. On your income tax return CRA just wants to make sure a repayment was made to an RRSP, but it can be with any institution.

Ayana Forward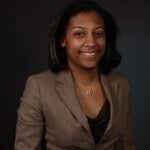 is a real estate investor who also holds the Certified Financial Planner (CFP®) designation. Ayana is fee-based Financial Planner with Ryan Lamontagne Inc in Ottawa, ON.