Q: I bought my house in 2010 using the Home Buyers' Plan (HBP) and my spousal RRSP account. In 2012, I sold the home. Now, I'm planning on buying another home (in 2016). Am I qualified to use my RRSP through the HBP again?
— Using HBP a second time, Edmonton, Alta.  
---
A: The guidelines for the Home Buyers' Plan state that you need to be considered a first-time buyer and that means that for the four-year period prior to a home purchase you did not own or occupy a home that you or your current spouse or common-law partner owns.
Given this criteria, you may be eligible to use the HBP again, but it would depend on when in 2012 you sold and when in 2016 you purchase. That's because the four-year period is very specific—and tends to work out to more of a five-year lapse in homeownership.
Also, to be eligible to use the HBP again, you would have withdraw again from your RRSP and before you can make a withdrawal, the previous HBP withdrawal would need to be repaid, in full. In fact, the balance of your initial HBP loan would have to be $0 in January of the year you are going to participate in the HBP again. For example, if you are purchasing in October 2016 the amount that you previously withdrew out of the RRSP must be paid back in full by January 1, 2016.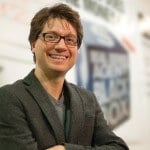 Walter Melanson is the co-founder and lead analyst at PropertyGuys.com, Canada's largest private sale franchise network. A background in finance, economics and technology, Walter's true passion lies in building a more modern approach to buying and selling real estate.
---
A: There is a four-year rule that would allow you to be considered a first-time home buyer again in 2017, as long as you haven't occupied a home that you or your current spouse or common-law partner owned in between 2012 to 2016.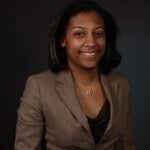 Ayana Forward is a real estate investor who also holds the Certified Financial Planner (CFP®) designation. Ayana is fee-based Financial Planner with Ryan Lamontagne Inc in Ottawa, ON.

---
A: So. You saved your money. Withdrew that money from your registered savings account and then bought a house. Now, you want to know if you can do it all over again? The good news is you can. But you will need to meet the strict criteria for participation. For instance, you'll need to make sure the balance on your initial HBP loan is zero; you'll also need to meet all other HBP conditions, as required the first time you used the program to buy a home. But the real clincher is whether or not you've been a homeowner in the last four years. In order to re-qualify as a first-time home buyer neither you nor your current spouse may have owned a home that you lived in as your principal place of residence during the four-year period before the second RRSP withdrawal under the HBP. To get more details on eligibility, consider reading the Canada Revenue Agency's pamphlet numbered RC4135. There is a questionnaire on page seven that will help you establish whether or not you will be eligible to re-use the HBP. Or you can contact the CRA directly by calling 1-800-959-8281.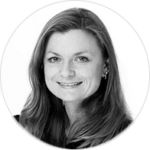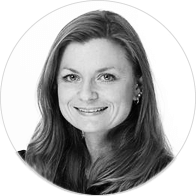 Romana King is the senior editor and real estate specialist at MoneySense. She is also a licensed real estate sales agent. Follow her on Twitter (@RKHomeowner) or on Facebook. If you have real estate concerns or questions, please email Romana directly at [email protected] or call her on her direct line at 416-764-1382.
---
Read more from Romana King at Home Owner on Facebook »