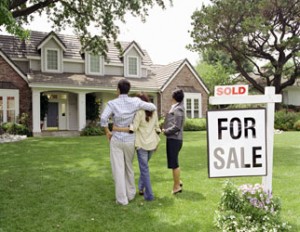 An excerpt from the updated MoneySense Guide to Investing in Real Estate:
When John Wilson made an offer on Cathy Smith's house, he quickly learned an important lesson. Cathy accepted his offer, and John cut her a $30,000 cheque as a deposit. But when closing day arrived, the money was gone. Cathy had gone shopping. Worse still, she'd fallen behind on her mortgage payments, taxes and other household bills—bills that can become a buyer's problem if he's not careful. It took seven months to sort out the mess. John eventually ended up with the house but any potential profit he'd hoped to gain by flipping it disappeared like smoke up the chimney. His big mistake: He made out his deposit cheque directly to Cathy, rather than to a trustworthy third party to hold until the deal was sealed.
Cathy and John are fictitious names but their story is real. Calgary lawyer Jeff Kahane sorted out the mess. He's got dozens of similar tales of house buying gone bad. Almost always, the problems trace back to one thing: the offer to purchase. Prospective buyers can spend hundreds of hours looking for that perfect property. When they find it, they get caught up in the emotion and fall into all kinds of traps, not the least of which is failing to protect themselves and their investment by drawing up a fail-safe contract.
"The impression that I get is many people view the offer to purchase as a standard form to get a house. But it's a legally binding contract and has implications to it," says Kahane. "A house is a very emotional purchase. Mostly what's running through people's heads is, 'When do I get the keys?'"
HOW MUCH SHOULD YOU BID?
The first decision you have to make upon finding a home that's right for you is whether to offer the full amount of the listing price. The answer? It depends. "The listing realtor may overvalue a property and sometimes they undervalue it" as part of a sales strategy, says long-time realtor Sano Stante, president of the Calgary Real Estate Board. Knowing the market is key to getting a home for a fair price. That means pulling recent sales of homes in the area for comparison. Then, decide on the maximum amount you're willing to pay and open the negotiation somewhere below that. How far below depends on how much you think it's worth, and how much interest there is from other buyers. "Determine fair market value regardless of the list price. That's what you should base your offer on," says Stante.
It also doesn't hurt to pay attention to clues that might give you bargaining power, such as whether the property is occupied, or hints inadvertently dropped by the listing agent. "Try to get as much information as you can, and not give too much information. Some agents will tell you too much, to be honest," says Toronto agent Elli Davis. "You have to have a good ear."
The seller's agent will certainly let you know if you're up against another buyer or buyers, because competition between buyers helps drive up the price. In this situation, timing can be as important to winning as offering the higher amount. "You want to act expediently. Don't delay," says Stante. In a bidding war there is usually no negotiation; buyers put forward their best and final offer. That means coming up with a number you're prepared to pay, even if it's over the list price. It can also mean making concessions on items like possession dates.