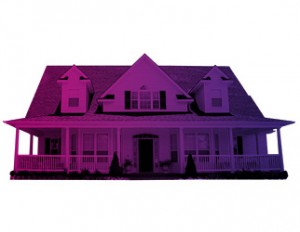 It was a sun-drenched autumn afternoon in 2005 when Heidi Croot and her husband Phil Carey found themselves barreling down Highway 401 toward the picturesque lakeshore community of Port Hope, Ont. Armed with a picnic lunch, the couple was in a celebratory mood. Finally, they were following through on a promise made to each other more than a decade ago: to pay off their mortgage early, free themselves from their well-paying but stressful corporate jobs in downtown Toronto and downsize to the countryside. Croot and Carey, then 47 and 59, had been living north of the city in the commuter town of Thornhill. They were tired of suburban sprawl, not to mention their daily two-plus-hour slog to and from work. Small, quiet Port Hope, some 100 km away from the gridlock and congestion of Toronto, would soon be their new home.
Croot and Carey paid off their 25-year mortgage in 2002, 10 years earlier than expected. With the freed-up income, they were finally in a position to focus solely on building up their retirement savings—and that's exactly what they did, continuing on with their regular jobs for three years prior to moving to Port Hope. These days, Phil is retired from his engineering career, while Heidi has transitioned to part-time work. Their only regret is that they didn't ?gure out how to do this earlier.
As the couple will attest, paying off your mortgage is the single most important step towards financial independence and a prosperous retirement. Owning a principal residence outright gives you the financial freedom to funnel money that formerly went to your mortgage into your savings or to pursue lifelong dreams like travelling. Don't forget, too, that mortgage interest adds tens of thousands of dollars to the real cost of a home, so a shorter mortgage slashes the amount you pay in total. Paying off your mortgage as quickly as possible should therefore be an important goal for any homeowner—whether you're halfway through the process, just starting out, or even just contemplating buying a house.
If all the above advantages sound compelling, bear in mind that sacri?ces will have to be made. "Paying off the mortgage early wasn't easy," Croot says. "We had friends who were going out twice a week for dinner and we didn't do that." Without question, tightening up your spending is a key tactic for freeing yourself from mortgage debt, but there are also many other strategies that won't cost you a dime and can save you thousands. Allow us to let you in on the secrets every prospective and current home owner should know.
Polish off your credit score
If you've always paid off your debt in a timely manner, your credit score should be fine. But that doesn't mean you couldn't have any unexpected surprises, says Toronto fee-only adviser Jason Heath. He cites the example of a client who was buying a condo and was unaware she had $300 outstanding on a Holt Renfrew card. It took her more than three months to repair her credit rating. While that single infraction wouldn't have been enough for a bank to deny her a mortgage, it could have resulted in a signi?cant jump in her interest rate.
Moshe Milevsky, an author and finance professor at the Schulich School of Business, says people applying for mortgages should pull their credit scores six to 12 months in advance to make sure there's nothing wrong. "Get your credit report from all the bureaus," he advises. Also, try to avoid job volatility for at least six months before applying, as this will make your income appear more stable in the eyes of the banks.
Maximize your down payment
While all home mortgages in Canada require a minimum 5% down payment, paying 20% upfront is one of the single biggest cost-cutting measures a borrower can make. Not only will you owe the bank less principal and interest, but critically you will avoid having to pay Canada Mortgage and Housing Corporation (CMHC) insurance premiums that would add thousands of dollars to your mortgage. CMHC mortgage loan insurance doesn't protect you—it protects your bank if you default. It's mandatory in Canada for down payments from 5% to 19.99%. (This insurance can also be purchased through Genworth, a private company.) And the cost is substantial—for instance, if you only put a 5% down payment on a $350,000 home, the CMHC premium will be a hefty $9,144.
If you can't afford an initial payment of 20%, putting down 10% to 15% will still reap major financial savings. "Those are the insurer breakpoints where insurance fees drop," says Vancouver mortgage broker Rob McLister. "For example, putting down 10% instead of 9.9% saves you 0.75 percentage points off your entire mortgage amount. That's $1,500 on a $200,000 mortgage." For those looking to boost their down payments, the Home Buyers' Plan is a popular option; it lets you withdraw up to $25,000 in a calendar year from an RRSP to put toward a home you are buying (or building).