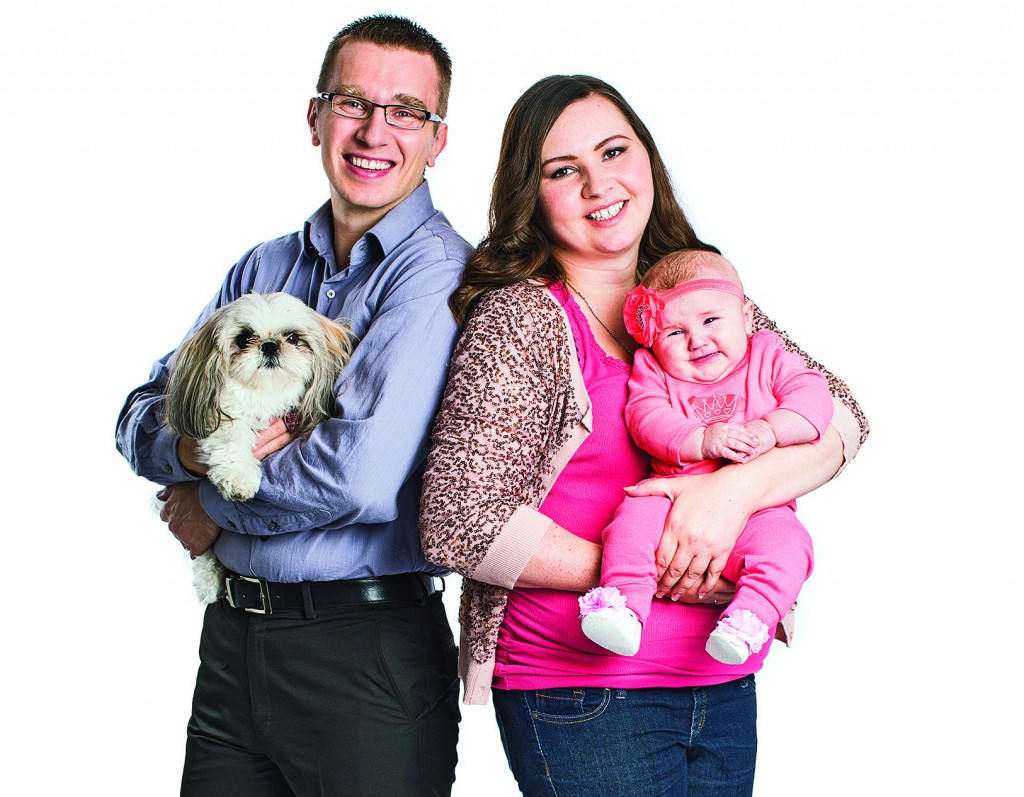 Last year my wife Andrea and I hit a huge milestone. We became mortgage free—just six years after buying our house. We didn't have huge salaries, so, we focused on two key things—not overspending on our first home to begin with, and subsequently devoting almost 100% of one person's income to the mortgage. This strategy allowed us to rapidly pay down the mortgage and by last year, we were mortgage-free. I was just 29. Of course, when I tell people this they think the two of us must have been eating Ramen Noodles and never going on vacations in order to achieve debt freedom at such a young age. Nothing could be further from the truth: we still managed to find $7,000 a year to go on holiday.
I should come clean though: before we stumbled on our winning strategy, we made a big mistake when we bought our first house. Everything was going well at first. Andrea and I both lived at home throughout university, which kept our student debts low. I also took part in four co-op terms while I was getting my degree in business administration. That allowed me to save about $35,000. Those good earnings allowed us to put 20% down towards our $250,000 starter home when we moved to Brampton, Ont., in 2007.
Why Brampton? Because it was close to Toronto—where both our new jobs were—and houses were affordable. Between the two of us, we were making $115,000. We considered renting but I've always been against putting money towards someone else's mortgage.
At first, we were ecstatic living in Brampton. We had our good-paying jobs in Toronto—me as a food company analyst and Andrea in human resources— and felt as though we had made it. But reality soon sunk in. We bought an affordable home but our commute was two hours a day. Within a year, we hated our lives and had had enough. So, we sold the Brampton house. Buying a house so quickly after starting new jobs had been a mistake but it made us realize big city living wasn't for us.
In 2008, we quit our jobs and moved back to our home town of Kitchener, Ont. We quickly got jobs making about $100,000 between the two of us. A few months later, we bought our $240,000 Kitchener home. We again put down 20% on the mortgage and dedicated Andrea's salary to pay for all mortgage payments and daily expenses. We put 95% of my net salary towards the mortgage principal every year. That left us each $100 a week for spending money, which was fine with us. We kept expenses low, drove an old Honda for years, and I even started a small rock climbing business that gave us about $7,000 annually in extra income. We used it to vacation twice a year, mostly on package deals to Las Vegas or Florida.
The key for us was having a well-structured plan. I've learned that if you make debt repayment just a casual arrangement, and simply think that if there's any money left over at the end of the year, you'll put it towards the mortgage, it won't happen. You'll overspend.
By early 2013, our mortgage was paid off and within months we bought a larger $310,000 home with a nice backyard. We plan to stay here forever. Our daughter Lucy Marie was born this past July and our next goal is to top up our TFSAs and RRSPs and fund an RESP for Lucy. Some new financial goals will be good for our investment accounts—and wonderful for our family's future.
Tell MoneySense how you accomplished your financial goal. Email [email protected]