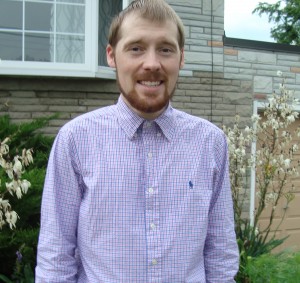 As a millennial, financial writer Sean Cooper is exactly half the age of this aging baby boomer, yet we both share a passion for financial independence. In an early guest blog at the Financial Independence Hub, Cooper once credited my financial novel, Findependence Day, with inspiring him to seek early financial independence himself.
The book argues in particular that "the foundation of financial independence is a paid-for house."
Cooper apparently took this message to heart because by the end of September, he plans a mortgage-burning party to celebrate his long-awaited goal of mortgage freedom: five months before he turns 31.
Here's an email Q&A I conducted with Sean recently to show other millennials (as well as baby boomers) that a) financial independence can be achieved early in life and b) how it can be done.
JC: Congratulations, Sean, when did you buy the house and how long did it take you to pay it off?
SC: Thank you, Jon. I bought my house in Toronto in August 2012. I purchased it for $425,000 with a mortgage of $255,000 and a down payment of $170,000. It took me 3 years and 2 months to pay it off.
JC: What was your interest rate and what did you do to accelerate the pay down?
SC: I chose a 5-year fixed rate mortgage at 3.04 per cent with First National. To accelerate the pay down, I made annual lump sum payments of 15 per cent, increased by payment by 15 per cent every year and doubled-up my payments.