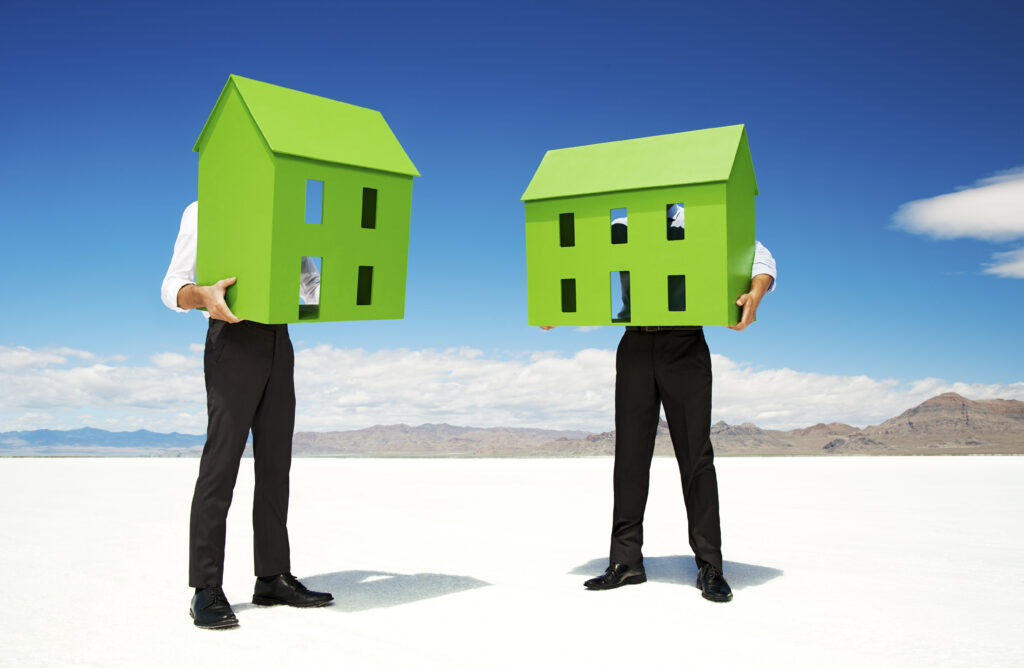 It might get easier for homebuyers and sellers in the Greater Toronto Area to accurately compare recently sold data and current homes for sale after a ruling last week from the Competition Tribunal.
The Commissioner of Competition, the federal agency tasked with advocating for the rights of Canadian consumers, won their abuse of dominance case against the Toronto Real Estate Board (TREB) after fighting for years to have sales data made accessible to the public.
At the heart of the Competition Bureau's argument is that TREB, the real estate board that represents real estate agents and brokerages that work in the GTA, stifles industry competition by restricting who gets full, easy access to housing market data. In an effort to increase competition within the real estate market, the Competition Bureau argued for open, easy access to housing data—data that lives on the Multiple Listings Service (MLS), a suite of services that enables a seller to market their property to multiple buyers in the open market.
During the legal fight, TREB has continued to argue that by allowing the public unrestricted access to housing market data, they would violate the privacy of clients—sellers who list their home for sale and buyers who enter into a contractual agreement to purchase a property.
It's not entirely clear how last week's ruling will impact the industry as the tribunal had not released details on how to remedy TREB's anti-competitive conduct. Instead, the tribunal confirmed that a new round of hearings would be held to decide what changes were required to help TREB comply with competition laws. Phil Norris, senior communications advisor with the Commissioner of Competition did confirm that the details of how market data would be made accessible to the public will be "released in the near future."
What to expect 
Right now, the tribunal's ruling only applies to TREB's roughly 40,000 realtors in the Greater Toronto Area—an area that spans as far east at Clarington, as far west as Burlington and as far north as Innisfil. But that doesn't mean other real estate boards aren't paying close attention. Any change forced upon the country's largest real estate board will eventually prompt Canada's remaining 90 or so real estate boards to follow suit, eventually making real estate data an open, competitive market. Think Zillow—an independent, online real estate database company that provides previous sales data for more than 110 million U.S. properties—but for Canadians.
(For more on how real estate boards currently act in the market, see the recent Globe and Mail article on the topic.)
Access to data won't be the only market change. Some industry insiders are suggesting that last week's federal ruling will also help to open up the real estate sector to technological innovation. In recent years some online brokerages were fined or denied access to MLS for sharing too much information. Now, this new ruling would enable these tech-savvy online brokers to offer much more information and analysis about the market to buyers and sellers, possibly giving them a competitive edge.
What it means for homebuyers
Opening up access to sales data will definitely be a boon for homebuyers. Rather than relying on a real estate agent, homebuyers can hope to get access to essential information, such as recent sales data and the number of listings that didn't sell (some of which expire and some of which are terminated by the seller for a variety of reasons). This information can then be used to make more educated decisions, such as the maximum price a homebuyer is willing to offer for a particular property.  
What it means for sellers
Sellers will also gain a measure of transparency from this recent tribunal ruling. Not only will they get access to the sales data on their street and neighbourhood, but rumour has it they may also get access to how much commission a real estate sales agent earned on past sales. This will go a long way when a seller starts to negotiate the sales commission they're willing to pay a real estate agent who is given the task of selling a home.  
What it means for real estate agents
Before the tribunal ruling, homebuyers and sellers could get access to historical sales data and recent neighbourhood activity, as listed on MLS, by going through a real estate agent or brokerage. Another option was to pay a fee and get this information through a Land Titles search at your local municipality office. With this recent federal ruling, getting the data could be as easy as logging onto your computer.
Still, opening up MLS data has prompted concern in some realtors, who fear an erosion of their competitive advantage. But not all agents see last week's ruling as a negative change in the industry. Up until now, the Real Estate and Business Brokers Act, regulations that govern all real estate activities in Ontario, forbid real estate agents from displaying sold data or even advertising a home for sale without the owner's permission. With the recent ruling, agents will once again be allowed to advertise recent sales activity, including recent home sale prices.
As one realtor recently stated on a public forum: "I doubt [this ruling] will affect agents, as this information has always been publicly available at the registry office. But data doesn't tell the whole tale. Real estate agents provide data, but they also offer an interpretation of that data. And having the information and interpreting it are quite different things."
To his point, the democratization of U.S. housing data with the launch of Trulia in 2005 and Zillow in 2006 (the two are now owned by the Zillow Group) didn't kill the role of the realtor in the U.S. housing market. As of 2014, 92% of all U.S. housing transactions were done using a realtor. While many Canadian real estate agents may not agree, opening up sold data will actually help improve Canada's real estate industry; competition weeds out inefficiencies and creates innovation— and in a multi-billion industry, that's welcome news.
Read more from Romana King at Home Owner on Facebook »