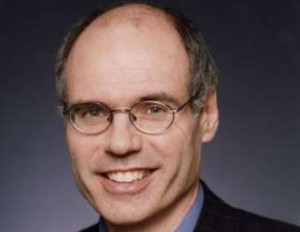 Everyone's got to retire at some point, right? Even Don Drummond, TD Canada's seemingly always-on-the-go chief economist. Drummond's stepping down on May 3 — TD's Craig Alexander will take his place.
Drummond is a fascinating guy, and his team has delivered countless reports that shed light on the country's economic health. As a result, he's helped many Canadians determine how they should invest and save. Not sure if he's really going to retire or follow in CIBC's economist-turned-author Jeff Rubin's footsteps, but either way, I'll miss the guy's deadpan voice and thought provoking lectures.
Here's a video of me talking to Drummon about the recession.